Okay, logically I know that February is the shortest month of the year, but EVERY TIME it takes me by surprise when it ends. I'm not ready for it to be March! Time is going by too quickly! I'm stressed!
Anyway.
This is my first monthly wrap up! I've been blogging for slightly less than a month now, which is crazy because I feel like I just started yesterday. Thank you to everyone who has read and commented on my posts – you make me feel like I'm on the right track, even if I really have no idea what I'm doing!
Since I'm right at the start of my blogging adventures, I want to give a shoutout to some of the folks whose resources have been a huge help:
Thank you all! I'd be lost without you.
February has been a rollercoaster of a month, but I managed to read 11 books total. Wow! Granted, five of them were for school. But six of them were not for school! Basically, I do nothing these days but read various books, whether required or for fun. And honestly? I'm okay with that.
Books I read for school
Sense and Sensibility by Jane Austen
My second time reading this book and I enjoyed it even more this time around! It's fun reading books that I actually like for class and being able to analyze them. I basically am Elinor Dashwood, according to every "which Austen heroine are you" quiz I've ever taken, so this book is really enjoyable in that respect.
The War of the Worlds by H.G. Wells
To be perfectly honest, I wasn't very fond of this book, despite it being a cornerstone for science fiction. The main character was dull as dirt and, considering it was about aliens invading Earth, it really wasn't exciting to read. I did write an awesome essay about colonialism relating to this book, though.
Incidents in the Life of a Slave Girl by Harriet Jacobs
Certainly not an easy read, but an interesting one – and the author/narrator was so easy to like and root for. I wrote an awesome essay about the author's relationship of trust with the reader.
Pride and Prejudice by Jane Austen
My fave!!!!! I was so excited to (re)read this book for the first time in like five years. I love it!!!! I don't think I can express my love for Pride and Prejudice in words. It makes me endlessly happy. And I'm writing an awesome essay about Lydia Bennet at the moment. (Basically, all I do besides read is write essays. Ah, the life of an English major.)
Girl, Interrupted by Susanna Kaysen
I really enjoyed this book! It was not nearly as dense as many books I have to read for school – less than 200 pages, and easy to read quickly. It has a dark humor to it and the writing is phenomenal. Highly recommend, even outside of school.
Books I read outside school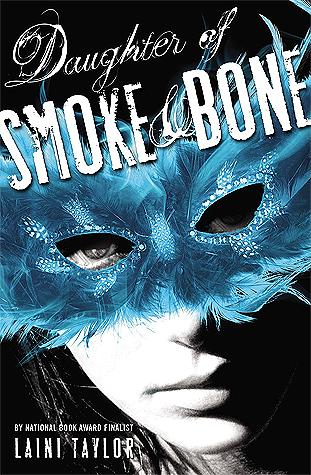 Daughter of Smoke and Bone by Laini Taylor ★★★/5
I've been wanting to read this book for years and I finally got around to it this month and it . . . wasn't everything I was hoping for. I know, I know, my expectations were probably way too high after all the hype I've heard. But still. The main drawback for me was the love story. It was way too insta-love and I didn't buy it at all. Why are these two people willing to sacrifice everything for each other a day after they've met? Do they even know each other's favorite movies?? (Not that that's a scale to judge a relationship on, but come on.) I still think Laini Taylor writes beautifully so I'll probably pick up the next book in the series and hope I like it better.
The Goose Girl by Shannon Hale ★★★★★
I wrote a whole gushing review for my favorite book ever, even though it was difficult to quantify my love in words. I listened to this audiobook when I was feeling pretty down and it made everything a little brighter. Read the review for my full thoughts, because if I start going here it's never going to stop.
The Epic Adventures of Lydia Bennet by Kate Rorick and Rachel Kiley ★★★★/5
This book was a lot of fun! It's a spinoff from The Lizzie Bennet Diaries, following Lydia after the events of that show as she recovers from an abusive relationship and tries to figure out her future. This is really only something you could enjoy if you loved TLBD because their Lydia is so different from every other Lydia Bennet out there. It's really enjoyable if you wanted to know more about what happens to Lydia post-Wickham and where her life takes her. She's such a fun narrator and I can't help but love her.
A Gathering of Shadows by V.E. Schwab – ★★★★/5
I'm SO glad I managed to stuff this gigantic book into my suitcase coming to school because I would have died if I had to wait until the summer to read it. I already loved the characters in A Darker Shade of Magic, but this book made me fall in love with them even more. Especially Rhy. I adore him. It was a little slow starting off, even though it had some good character moments. Still, once it got going, it got going. I felt like I was holding my breath for most of this book. It's not a small book, but it goes by FAST. I couldn't believe how quickly I got through it, even with my crazy schedule. And then, of course, that ending. Impossible not to pick up the next book immediately.
Death Comes to Pemberley by P.D. James ★★★/5
I have a full review here. Basically, this was, again, not everything that I was hoping for. I'd already watched the TV series, which I have to conclude is the superior between the two. The book wasn't as exciting or interesting to follow along with, and even if I think it did well with the characterization, it fell short in a lot of other areas.
A Conjuring of Light by V.E. Schwab ★★★★/5
Listen, I'm a student, and I rarely have time to read for more than an hour at a time. But with this book, I started and read the first 200 pages in a single sitting. It hit the ground running and did not stop. This was such a satisfying conclusion to the trilogy – heartbreaking, intense, shocking, plot twist-y (that's totally a literary term, right?). I got a wee bit teary at the end, to tell the truth. Look out for a spoiler-full review/discussion of the whole series next week!
Other Things
Get Out (2017)
I (finally) watched Get Out this month and it completely blew me away. I'm really not (at all) a horror movie person but I'd heard so many good things about this one that I had to give it a try. And even though I was screaming and hiding behind a pillow for most of the movie, I'm so glad I did. It was incredibly well made and horrifying and thought provoking and beautiful and complex and WOW I really liked it. I definitely see why it's called "get out" because that's what I was screaming at the main character the entire time. It deserves to win every award.
Sense and Sensibility (1995)
I had never seen this movie before now! (Actually, I think I watched part of it with my parents a looooong time ago before I cared about Jane Austen and I thought it was really boring and that Snape looked weird.) But it was so much fun. A wonderful adaptation of a wonderful book. Emma Thompson did such an incredible job with the screenplay, and I love every single actor in this movie. Who can say no to Alan Rickman and Hugh Grant and Kate Winslet AND Emma Thompson?? Ten year old me, apparently NO ONE.
Black Panther (2018)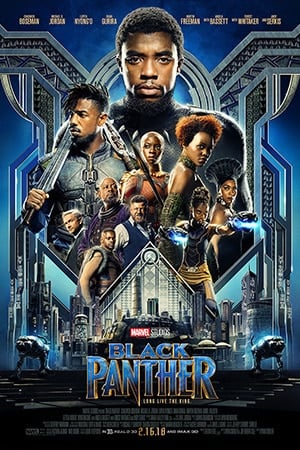 *Screams* I'M NEVER GONNA SHUT UP ABOUT HOW AMAZING THIS MOVIE IS. Listen. Listen. If you haven't seen this yet, put down whatever you're doing and go see it. You will not regret it. The cinematography! The actors! The costumes! The complex villain! The message! The worldbuilding! I want to watch it 500 more times (and I would if I had the money). Easily my new favorite Marvel movie. I'm a little (a lot) in love with T'Challa, who is everything I love in a male protagonist. Go watch it, people.
Yuri on Ice
Not being able to watch the Olympics (thanks, crappy dorm TV) meant I had to get my figure skating fix elsewhere, aka rewatching this show. It's just *clenches fist* so good. I love every single character and I cry every time Yuri and Victor look at each other. It makes me feel really cool that I know figure skating terms (even if I have no clue what they mean). Also, Yuri is the most relatable character in the universe and I love him with all my heart and soul. When is season 2 coming out???
I always listen to movie scores when I'm writing or studying, so I wasted an afternoon this month finally making a Spotify playlist with all my favorite movie scores to help me concentrate. It's currently over 4 hours long and I love it. Give it a listen, if you like!
February Posts
March TBR
I have lots of re-reads on the schedule for this month because of various adaptations coming out. But I'll still try to get to some new books!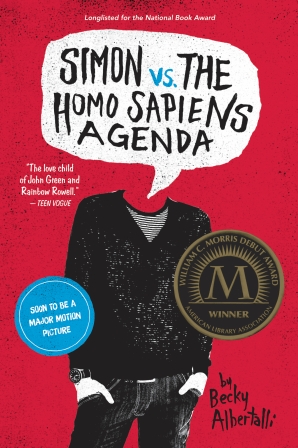 A Wrinkle in Time by Madeleine L'Engle (re-read before the movie comes out)
Simon vs. the Homo Sapiens Agenda by Becky Albertalli (re-read before the movie comes out)
A Series of Unfortunate Events #4-6 by Lemony Snicket (re-read before the show comes out)
A Room of One's Own by Virginia Woolf
Let's Talk About Love by Claire Kann
They Both Die at the End by Adam Silvera
Have you read any of the books that I read this month? What was your favorite February read? What are you hoping to pick up in March?