It's Women's History Month! That means it's time to celebrate some of the awesome fictional females that we all love and the writers who create them! Personally, I love nothing more than an awesome feminist book that leaves me feeling strong and empowered, and I want everyone to have a book that does that for them. I found this tag from Clemi's Bookish World, so be sure to check out their tag also!
1. Your favorite female author
Shannon Hale
She wrote some of my favorite childhood books and she remains one of my favorite authors of all time, even today. Not only is she a talented and beautiful writer who creates the most magical worlds and incredible characters, but she does amazing work with promoting the idea that certain books are not just "for girls." I look up to her in many ways – she's truly inspiring as an author and as a person.
2. Your favorite heroine
Elizabeth Bennet (Pride and Prejudice by Jane Austen)
Who else but the love of my life? Elizabeth is basically everything I want to be and everything I love to read about in a character. Witty, independent, strong-willed, and stubborn, she's basically the model of a strong, modern heroine, and for good reason. I love love love love love her.
3. A novel with a feminist message
Jane Eyre by Charlotte Bronte
I read this book at pretty much the perfect time in my life: in my senior year of high school when I was getting ready to go off alone into the world, just like Jane. Jane Eyre might not be super radical today, but I know when it was published it rocked the boat. A book about a woman, plain and poor and unassuming, who nonetheless stands by her morals and stays strong and independent throughout her story? Hell yeah.
4. A novel with a girl on the cover
Let's Talk About Love by Claire Kann
I love the colors and the contrast and the happy, beautiful girl on the cover of this book! It just makes you feel good, doesn't it?? And if you like the cover, you'll probably like the book inside, because it's just as happy and gorgeous and feel-good!
5. A novel featuring a group of girls
Wild Beauty by Anna-Marie McLemore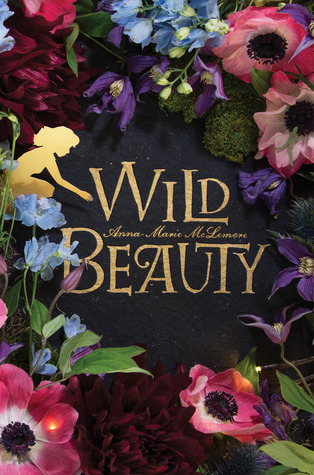 This book is about the women in Nomeolvides family who are cursed so that any person they fall in love with disappears, and it's all about the female relationships. The five cousins at the center of this novel and their bonds with each other are truly the greatest strengths of the story.
6. A novel with a LGBTQIAP+ feminine character
We Are Okay by Nina LaCour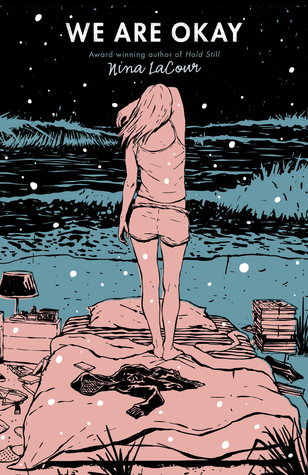 If you're looking for a beautiful, somewhat heartbreaking story about family, grief, and girls who love each other, then look no further. This is a very simple and understated yet incredibly powerful story following a girl named Marin running away to college after a family tragedy, and it's guaranteed to make you cry.
7. A novel with different feminine POV
The Lunar Chronicles by Marissa Meyer
All of the female characters in this series are so strong and have such interesting, unique perspectives. Cinder, Scarlet, Cress, and Winter are distinct characters and we get to hear from all of them throughout the series and get to know each of their individual voices. It's so wonderful to have so many female points of view in a series!
8. A book where a girl saves the world
Wonder Woman: Warbringer by Leigh Bardugo
Not only does a girl save the world, but multiple girls  who have strong bonds of friendship between them work together to save the world, and it's beautiful! You really can't get more awesome girl power than Wonder Woman, and this book is such a fun, feminist, kickass adventure.
9. A book where you prefer the female sidekick to the male MC
Inej Ghafa (Six of Crows by Leigh Bardugo)
Listen, I love Kaz Brekker. I really, really do. But nothing can compare to my love to Inej Ghafa. (And really, she's hardly a sidekick – they're partners – but I'd say that Kaz is more the main character than anyone else.) Inej is so amazing and strong and loyal and incredibly terrifying and *heart eyes*.
10. A book written by a male author and featuring a female character
Turtles All the Way Down by John Green
I think John Green does a really good job of writing teenage girls in a way that isn't condescending. Aza in Turtles is realistic and flawed, but also funny and intelligent and interesting, which I think shows the strength of John Green's writing. Too often the female characters written by men are just . . . no.
What are your favorite female authors and female characters? Do you have any feminist books that inspire you?
x Margaret