Well, it's been another month. An incredibly busy, exhausting, stressful but sometimes wonderful month.
I FINALLY SAW HAMILTON!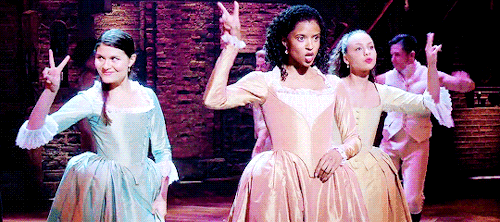 More on that later.
I also managed to read twelve books this month, only two of which were for school! Probably because I had spring break this month – and a lot of the books were pretty short and/or rereads. I'd say this was a pretty successful reading month.
This month has had a lot of ups and downs, but the important thing is that I made it through to April (somehow). I'm still enjoying this blogging experience, so that's a promising sign! And now there's only a month and a half left until the semester ends!
Anyways, here's what I read this month.
Books I read for school
Mansfield Park by Jane Austen
Certainly not my favorite of the Austen books, but still an Austen book, which means I enjoyed it. This was actually my first time reading it and I've often found that I enjoy her books more upon rereads. So maybe someday in the future I'll come back to this and find that I love it! Fanny Price is still an interesting character, even if she isn't the most bold or independent of Austen's heroines. But the cousin marriage thing still weirds me out.
Dawn by Octavia Butler
It took me a while to get into this book (partly because the beginning is really confusing), but once I did I found myself enjoying it a lot! It's an easier read than much of what I read for school, which helped. Essentially, it's about a woman woken up by aliens who "rescued" her from a post-apocalyptic Earth. It raises questions about gender, race, consent, and human-ness. Lilith, the main character, has fascinating development. This made me want to pick up more of Octavia Butler's books!
Books I read outside school
The Austere Academy, The Ersatz Elevator, The Vile Village, and The Hostile Hospital by Lemony Snicket ★★★★/5
I reread these in preparation for season 2 of the TV show (which just came out! omg!) and it sure brought on the nostalgia feelings. A Series of Unfortunate Events was a huge part of my childhood and these brought back so many memories. I learned so many words and phrases from these books! Pretty sure my sense of humor was at least partly influenced by Lemony Snicket's writing. (Although I'm just realizing that season 2 of the show also includes The Carnivorous Carnival, which I didn't read. Sigh.)
A Wrinkle in Time by Madeleine L'Engle ★★★★/5
When I read this for the first time in sixth grade, I wasn't terribly fond of it, but I liked it a lot more now that I'm older. Which seems a little strange . . . But whatever. (I think it was a little too science-y for little-me.) I think Meg is such a great character, and the themes of the book just warm my heart. It makes me want to travel through space and time with space ladies and learn the secrets of the universe.
Let's Talk About Love by Claire Kann ★★★★/5
This was just a fun, thoroughly enjoyable read! The main character, Alice, is a biromantic-asexual girl who swears off love when her girlfriend breaks up with her – until she meets a boy who breaks her entire cuteness meter. Not only does this book have wonderful representation, with a black queer main character and several other prominent characters of color, but it's funny and sweet and genuinely heartwarming. Issues such as race and sexuality are addressed head-on through Alice's constantly entertaining internal monologue. My biggest complaint is that sometimes the humor is a little too quirky, to the point that it puts me off a bit. But, like, look at that cover! It's so pretty!
Simon vs. the Homo Sapiens Agenda by Becky Albertalli ★★★★★
Easily one of my favorite YA contemporaries! I was so excited to reread this in preparation for the movie (Love, Simon) which came out this month, and this book did not disappoint. I have more in-depth thoughts in a review/comparison between the book and movie. Essentially, though, this book has everything you'd want from a cute contemporary romance. Secret pen pals, blackmail, a clueless main character, realistic teenagers, discussion of issues like identity and sexuality, Harry Potter references – it's basically perfect. I read the majority of it in one sitting because I couldn't stand to put it down.
Leviathan by Scott Westerfeld ★★★★★
This was an unplanned reread (or re-listen?) in audiobook form for the eight hour drive to my friend's house for spring break. This has been a favorite for a long time but it's been years since I picked it up and I forgot how fun it is! The book is set in an alternate steampunk/biopunk World War I, with the Clankers (Germany, Austria-Hungary) against the Darwinists (England, France, Russia). It follows Alek, the son of archduke Franz Ferdinand, who's on the run from his parents' killers, and Deryn, a girl disguised as a boy on a British navy airship called the Leviathan. Not only is the world wonderfully fleshed out, but all the characters are dynamic and fun and interesting. Plus, Scott Westerfeld writes incredible action scenes. The narrator for the audiobook does wonderful accents for all the characters, too, including Deryn's Scottish accent, so I highly recommend it for long car rides!
Arlo Finch in the Valley of Fire by John August – ★★★.5/5
I read this book after listening to the author's podcast, Launch, about the process of having his book published. I learned a lot from the podcast and obviously wanted to pick the book up, even though I don't read much middle grade these days. The story follows Arlo Finch after his family moves to an isolated Colorado mountain town, where he joins the Rangers and becomes involved in something magical and mysterious. While this book was enjoyable and had an interesting premise and storyline, I don't think it's really for me. It's probably something I would have enjoyed more when I was younger. I don't have any huge complaints about it, though, and I know that plenty of other people have loved it!
They Both Die at the End by Adam Silvera ★★★★★
This book destroyed me. In the best possible way. I have a full review where I talk about why I loved books that make me cry. This book was able to evoke a strong emotional reaction from me, I loved the characters, and the sense of helplessness and the moral questions it raised were weirdly incredible. This book isn't for everyone, but for me, it was wonderful.
Other Things
A Wrinkle in Time (2018)
Casting Reese Witherspoon, Mindy Kaling, and Oprah Winfrey as Mrs. Whatsit, Mrs. Who, and Mrs. Which was the best casting decision in the history of ever, probably. Also Chris Pine and Gugu Mbatha-Raw as Dr. and Dr. Murry were perfect. AND Storm Reid as Meg Murry was adorable! This was such a delightful movie. The visuals were stunning and incredibly vibrant and it really conveyed the magic of the book (even though . . . it's not actually magic . . . it's science). It didn't follow the book perfectly, but it focused on the important parts and had really wonderful messages about self-love and acceptance and the bonds between family.
Love, Simon (2018)
I've now seen this two times and cried both times. EASILY a new favorite, and I know that I'm going to be watching it over and over again for a feel-good movie. Again, I have a full post comparing the book and the movie and my thoughts on each, but essentially, I love both with all my heart. The second time I watched it, I liked it even more (I think because I wasn't worrying so much about changes from the book and I could just enjoy it as it was) and I didn't mind the changes as much. So if you haven't seen this movie yet – what are you doing?? Go see it! It's beautiful!
Lorde concert
I saw Lorde at the beginning of this month and it was the most incredible experience!!! I loved her latest album, Melodrama, so I knew that I had to go see her when she went on tour. And it worked out amazingly because it ended up being the first night of her tour! Her energy and excitement was contagious. Not only is she an amazing performer and singer, but she just seems like such a great person. Also, it's really cool to see someone around my own age, because she talked about where she is in her life and it was really relatable. It was such a great concert.
Hamilton!!!
I GOT TO BE IN THE ROOM WHERE IT HAPPENS! I've been listening to the album nonstop for the past two and a half years, and finally, finally, I got to see it with my own two eyes in Chicago! It was basically the best thing that my eyeballs have ever witnessed. I had chills throughout the majority of the show and I cried pretty steadily through the last quarter of the show. (There are actually tear stains on my Playbill.) Seeing it on stage was such a different experience than listening to it! There's so much visual symbolism and subtleties that don't come across in the music! The actor who played Hamilton was so short, especially next to Washington and Burr, which was hilarious and really sent across his whole "young, scrappy, and hungry" thing. And Eliza in the final moments of the show . . . let's just say that I haven't cried like that in public since I was a little kid. It was incredible. The world will never be the same. March Posts
April TBR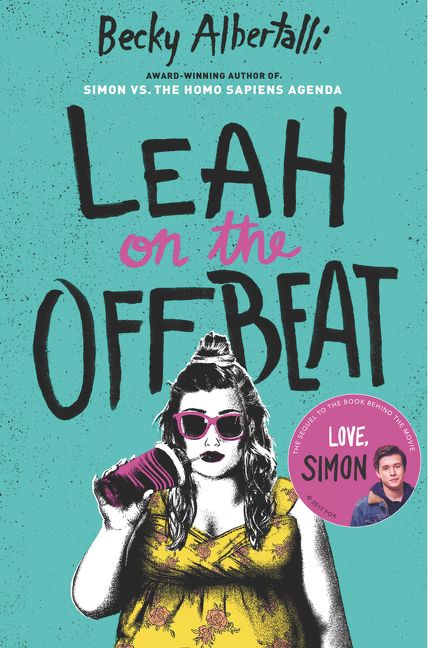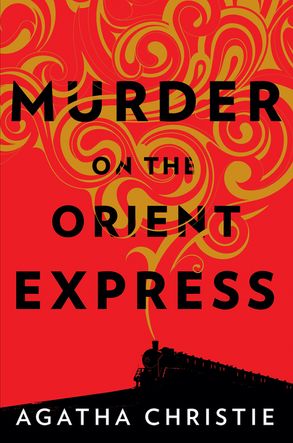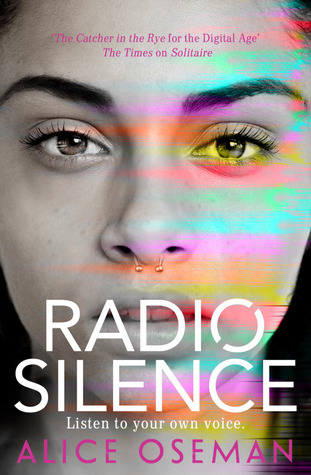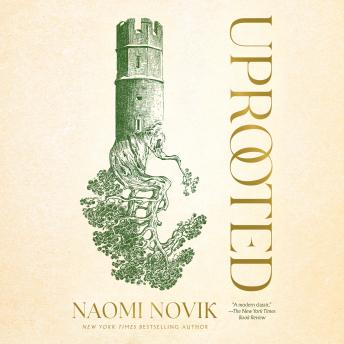 Children of Blood and Bone by Tomi Adeyemi (already reading this one and will probably be done by the time this posts 😉)
A Room of One's Own by Virginia Woolf (carried over from last month – about halfway through right now)
Leah on the Offbeat by Becky Albertalli – released April 24th
Murder on the Orient Express by Agatha Christie
Radio Silence by Alice Oseman
Uprooted by Naomi Navik
Bird by Bird by Anne Lamott
Have you read any of the books I read this month? What did you read in March? What's on your April TBR?