So April was a bit of a rough month. But hey, at least it felt like it went by in two heartbeats! Seriously, where did this month go?? I feel like I was writing my March wrap-up like yesterday.
I spent much of this month trying to survive school. We're entering finals season and I'm dying. So ready for this semester to be over. But the good news is that I actually have plans for the summer! I'm going to be in New York City for two months, and I'll be working at BookExpo and BookCon in late May/early June!!! I couldn't be more excited!!!!
In other news, I finally started using Twitter this month! Go follow meeeee.
So let's talk about the books I read this month!
 Books I read for school
The Woman Warrior by Maxine Hong Kingston
So this is an interesting mix of fiction and nonfiction, all about the author's experiences growing up as the daughter of Chinese immigrants. It was a little hard to follow sometimes, but I can't deny that it was beautifully written and it explored some interesting ideas. I'm even doing my final project for this class on this book!
The Cancer Journals by Audre Lorde
I think I had like 500 existential crises while reading this book. It's so short, like less than 100 pages, but it took me forever to read because I had to stop every few paragraphs and stare at the ceiling and reevaluate my entire life. Basically, it's about Audre Lorde's experiences with breast cancer, and it's beautiful and heartbreaking.
Emma by Jane Austen
I love this book!!! After Pride and Prejudice, I think this one is my favorite Jane Austen. It may be her longest book, but I think it's one of her most complex, polished, and interesting ones. All of the characters are well-rounded, and I love Emma even when she infuriates me. Not to mention the adorable relationship between her and Knightley! This book is just…the best.
Annihilation by Jeff Vandermeer
Oh man, this book was INTENSE! It's kind of hard to explain without giving a lot away, but basically it follows a team of four women investigating the mysterious Area X. It's this crazy mix of scifi and horror, and the writing is so atmospheric and tense that it was hard for me to put it down.
Northanger Abbey by Jane Austen
Another book that I love! Catherine Morland, Austen's youngest and most naive heroine, is hilarious and ridiculous and I love her. This might not be as complex and shiny as some of Austen's works, since it was written pretty early in her life, but it's a lot of fun. Also, I did my final project for this class on this book and it was great.
The Argonauts by Maggie Nelson
This was one of those books where I kinda had no idea what was going on for much of it but I think I liked what I understood. Maggie Nelson's writing is very poetic and intellectual, which are two things that I'm not terribly good at reading, so it was a bit of a struggle for me. Still, the parts that I could comprehend? Seemed good to me. It talked about some interesting ideas (I think).
Books I read outside school: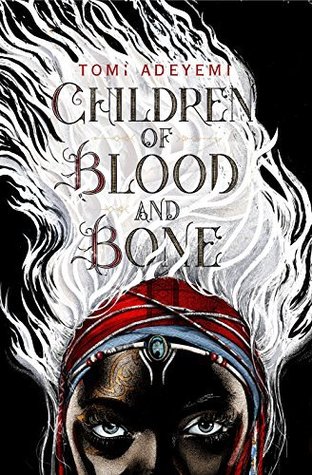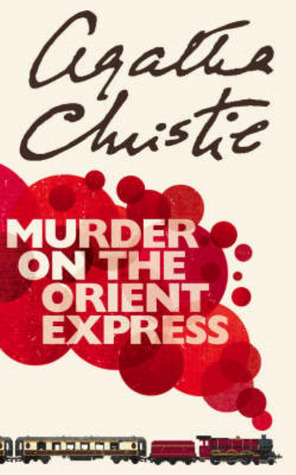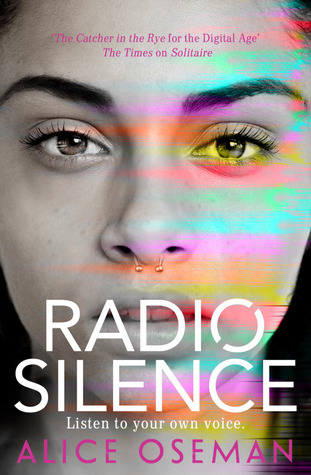 Children of Blood and Bone by Tomi Adeyemi ★★★★.5/5
What an amazing book!! There was so much hype surrounding this release, and I'm so happy that it lived up to it. The worldbuilding and magic system was incredible, and I loved (most of) the characters. It was fast-paced, engaging, exciting, and really, really fun! Check out my review for my full thoughts.
A Room of One's Own by Virginia Woolf ★★★★/5
I'm not really one for reading nonfiction essays, but since this is such a staple of feminist writing, I wanted to give it a chance. And I'm really glad I did! Virginia Woolf is undeniably an incredible writer, and many of her insights are about women's ability to be creative are still surprisingly applicable today. Even though she was a little harsh on my girl Charlotte Brontë, I thought her points were excellent and well expressed, and I'm glad that from now on I can whip this out when I go on feminist rants (lol).
Murder on the Orient Express by Agatha Christie ★★★★★
Yet again, I decided to pick up a classic from a genre that I don't typically go for! I haven't read many murder mysteries in my life, and I had never read anything by Agatha Christie, but I felt like it was time. Unfortunately, I already knew the twist ending, but it was still really exciting seeing how we'd get there and I was kept guessing the entire time. I'm amazed by Agatha Christie's writing and I definitely want to read more of her books.
Radio Silence by Alice Oseman ★★★★★
So uh I already spent almost 2k words gushing about this book, so I won't get into more here or else I'll probably never stop. Read my review for all of my many, many thoughts.
Salt to the Sea by Ruta Sepetys ★★★★/5
It's been a while since I picked up a historical fiction that wasn't The Book Thief! I had never heard the story of the Wilhelm Gustloff going into this book, which was both shocking and…kind of good because then I had no idea what was going to happen. Overall, I really enjoyed this book! It was heartbreaking and beautifully written – I felt like I was there with the characters while everything was happening. My biggest complaint is how often the POVs switched. It was every chapter, which were all pretty short, and it made it a bit difficult to keep track of who was narrating. Also, I felt like it slowed down the plot a good deal, since we'd sometimes get the same scene from two different characters' perspectives. But other than that, I loved it a lot and it made me cry.
Leah on the Offbeat by Becky Albertalli ★★★★★
The long-awaited sequel to Simon vs. the Homo Sapiens Agenda did not disappoint at all!! I read this book in a matter of hours and I already want to reread it. It made all my dreams come true and I feel so happy every time I think about it. In the words of Simon Spier: "I'm shook." Spoiler-free review is here.
The Diviners by Libba Bray ★★★★/5
I should have a full review of this coming soon (since I only finished this last night), but here's a little sneak preview of my thoughts! I LOVED the 1920s setting, and Libba Bray's writing really transported me there with the descriptions and the slang that the characters used. There were so many aspects of this book that were right up my alley, particularly the ghostly murder mystery. A few things about the writing bothered me a smidge, and I think it could have been a bit shorter, but overall, lots and lots of fun – and very spooky!!
Other Things
A Series of Unfortunate Events (season 2)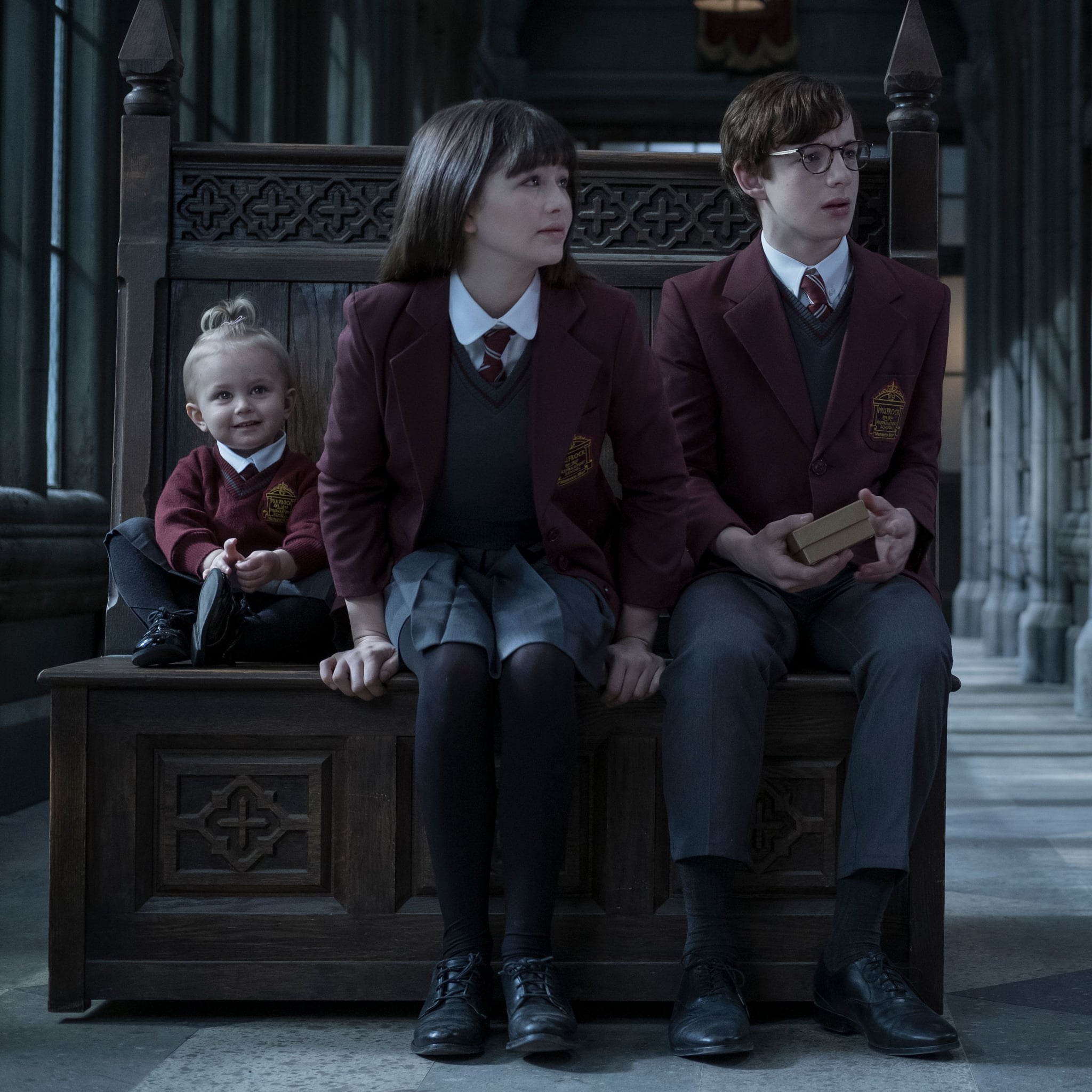 This show continues to be amazing. I really enjoyed watching this season after having reread these books last month. Even though I was able to see all the more clearly the changes that they made between the books and the show, I feel like I understand all the secrets and foreshadowing now. This season felt even darker and more serious than the first one and I'm so excited to see how the next one plays out. And, as always, Sunny is just the cutest.
Annihilation (2018)
Even though this movie was extremely different from the book (like, they're basically two completely different stories), I still really enjoyed it. I understand the changes that they made and thought some of them clarified things in the book that were a little unclear. Also, I didn't expect it to be so heavy on the horror! I was hiding behind my hands and screaming for most of the movie. The cast was all amazing, of course. You can't go wrong with Natalie Portman and Oscar Isaac. And Gina Rodriguez was incredible. She went from her sweet character in Jane the Virgin to this tough, butch military medic and I'm in shock. I haven't been able to stop thinking about this movie since I watched it.
May TBR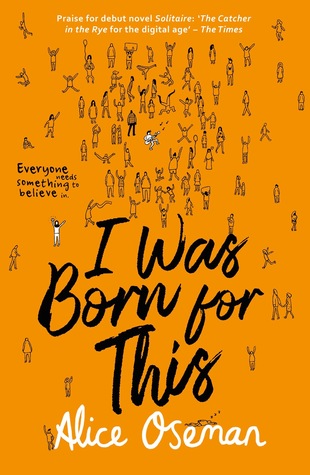 Uprooted by Naomi Novik
I Was Born For This by Alice Oseman (released May 3)
Nothing Happened by Molly Booth (released May 15)
The Strange and Beautiful Sorrows of Ava Lavender by Leslye Walton
Afterworlds by Scott Westerfeld
And Then There Were None by Agatha Christie
For Darkness Shows the Stars by Diana Peterfreund
Dear Martin by Nic Stone
Have you read any of the books I read this month? What did you read in April? What's on your May TBR?
x Margaret