Look, I know we technically have another month of spring, but I just finished my finals which mean I'm a senior in college now (yikes) and it's summer for me! Plus, it's never too early to start thinking ahead, right?
I'm here with a list of recommendations that make me think SUMMER! Some of these take place during the summer, some of them have a summery vibe, and some of them I literally have no idea they just felt like they fit. (Maybe because I read them during the summer so that's what I associate them with . . . hmmm.)
Anyways, here they are!
The Upside of Unrequited by Becky Albertalli
This happy, feel-good book is the perfect summer read. It follows Molly Peskin-Suso, who's had so many crushes but never acted on any of them. When her twin sister starts dating, Molly tries not to be jealous and lonely, even as she's struggling with her own romantic entanglements. This book is all about relationships – within families, between friends, and of the romantic sort – and it's the kind that makes you cry from happiness (which is exactly what I did). It's sweet and fluffy and adorable. As always, Becky Albertalli writes teenage characters just spot on and I love everyone in this book.
Children of Blood and Bone by Tomi Adeyemi
I don't know if you've noticed, but this book has been kinda popular lately. I mean, just a little. In case you've been living under a book-deprived rock for the past couple months, you've probably heard at least something about this book. It's an epic fantasy inspired by West African mythology about a girl named Zélie on a quest to bring magic back to her land. I don't really know why it gives me summery vibes, but I can totally picture curling up on a warm summer day and devouring this because it's impossible to put down. So if you haven't picked up this book yet, this summer is the perfect opportunity to get on it! (I have a full review here.)
Aristotle and Dante Discover the Secrets of the Universe by Benjamin Alire Saenz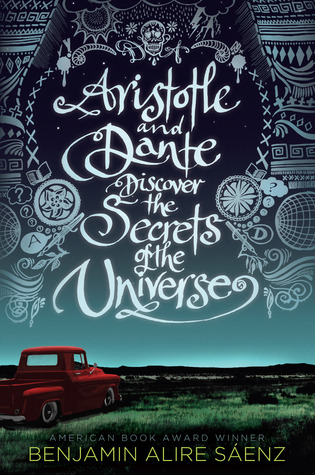 It's been a couple years since I read this book, but it's the kind that sticks with you. This book takes place during the 80s (I think?) and most of it (I think) is during the summer, which is why it's on this list! It follows two boys named Aristotle and Dante who become friends one day. Definitely more character driven than plot driven – I don't even remember most of the plot points – but it's beautifully written and it will make your heart feel happy and full. It's the kind of book that makes you believe in the good in the world. So if that's not reason enough to pick it up, I don't know what is!
The Raven Boys by Maggie Stiefvater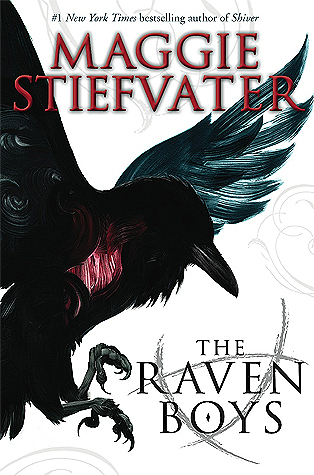 I just realized that most of this book takes place during the spring but whatever part of the series is during the summer and it has that vibe. Besides, this is one of my favorite series of all time, so I'll never pass on a chance to recommend it. The book follows Blue Sargent, the daughter of a psychic, who has been told all her life that if she kisses her true love, he will die. Eventually, she teams up with a group of boys from the local private school on a quest to find a dead Welsh king. It's about so much more than that, too – it's about these characters and their complicated relationships. I could talk for hours about this series, but for now I'll just say: READ IT.
Let's Talk About Love by Claire Kann
Another super adorable, feel-good contemporary to make your heart melt! This book is about Alice, who's recently sworn off romance and relationships, deciding instead to spend her summer watching TV with her best friends and working at the library. That is, until she meets a boy there cuter than anyone she's ever seen. The main character is biromantic-asexual and has a hilarious narration style. So not only does this book have wonderful representation, but it's really fun and entertaining and heartwarming! The kind of book that makes you appreciate summer.
Heartstone by Elle Katharine White
 What's this, you ask? A retelling of Pride and Prejudice . . . with DRAGONS? Yup. Do I even need to say anything more?? Probably not, but I will anyway. This book follows the plot of P&P, except that it takes place in a fantasy world, the main character is named Aliza Bentaine, and Mr. Darcy/Alastair Daired is a dragonrider who protects the land from invading monsters. It's a wonderful mashup of a classic story and the best things about the fantasy genre – it's fun and heart-fluttery and amazing. And it's definitely the kind of book you want to have with you on a summer day with nothing to do but read!
The Knife of Never Letting Go by Patrick Ness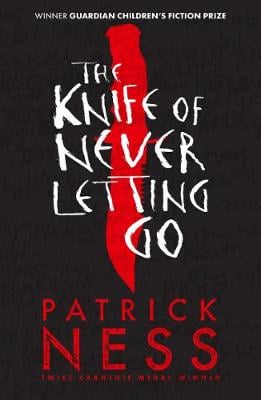 Here's another book where I don't really have a reason why it's summery, but I love this book/series a lot and I just get that feeling from it. It's a scifi taking place in a town with no women, where everyone can hear everyone's thoughts in never-ending Noise. Todd, the main character, the youngest boy in town, changes everything when he discovers a spot without any Noise at all . . . and the adventure starts from there. This book is incredible exciting and fast-paced – even though it's fairly long, you fly through the pages because you have to know what happens next. What better time to pick it up than those long summer days?
The Gentleman's Guide to Vice and Virtue by Mackenzi Lee
And another book that will make your heart feel like it's full of butterflies and chocolate! (That sounds unhealthy, but trust me, it's a good thing.) This takes place in the 1700s, following Monty, an English nobleman's son on his Grand Tour through Europe with his best friend, Percy, and his sister, Felicity. Adventures ensue. It's such a fun book, not only because it's hilarious and adorable, but because it's like stepping into a different world reading about that time period! It has romance, it has a dash of magic, it has pirates – I really don't know what more you could want from a book.
Everything Leads to You by Nina LaCour
Finishing off with one last swoon-worthy, fluffy romantic book! I'm pretty sure it takes place during summer, too (though my memory is foggy). This book is about Emi, an aspiring film set designer in Hollywood, who stumbles upon a letter that leads her to the granddaughter of one of her favorite old film actors. From there, it's all about the various relationships in Emi's life and her own career dreams. It's sweet, it's touching, it's exactly what you'd want from a summery contemporary romance, and it's a book that you should definitely pick up if you're at a loss this summer!
That's all I've got for my summery book recommendations! I hope you get the chance to pick a few of them up this year! To those of you still in school, good luck finishing off the year. And to the rest of you, have an awesome summer! (In a month…)
What books make you think of summer? What are you hoping to read in the next few months?