Welcome to Day Five of Harry Potter Week, in which I talk about the (relation)ships of the Harry Potter series!
I've LOVED reading everyone's HP related stories from Day 4! Everyone has their own unique story to tell, which all show me how much the series means to you all.
You can still join in with the rest of HP Week, counting down the days to the 21st anniversary of the first book! It's gonna be lots of fun!
Time to get controversial! I definitely have some strong feelings about ships, so uh this post is going to be extremely subjective. Just to warn you.
Let's start out with some ships that I would Die for.
Ron & Hermione
MY RIDE OR DIE. These two were my first OTP, long before I even knew what that meant. I remember reading the books for the first time and basically screaming because these two would not admit how much they loved each other. And then watching Deathly Hallows pt 2 for the first time and everyone in the theatre cheering when they kissed (even though it wasn't how it was supposed to be *side-eyes*). I'm always a sucker for those slow-burn ships.
I have very strong feelings about Ron and Hermione, and how important and special it is that Harry and Hermione stay just friends. Also, most of the arguments against Ron/Hermione I see are extremely anti-Ron, which I can absolutely not stand with. Ron and Hermione are meant for each other and they can still make me very emotional in the year two thousand and eighteen.
Harry & Ginny
The movies really did these two dirty
Growing up, I never shipped these two as much as I shipped Ron and Hermione, probably because it was more subtle than the other and I was a clueless kid who was like "why are Harry and Ginny suddenly kissing???" But now that I'm older (and supposedly wiser), I adore the dynamic between these two. There are so many little moments between them that are easy to miss if you're not looking for them, but it really builds up the relationship between them and shows how easily they connect.
I really do think that Harry and Ginny balance each other out so well (in the books, at least). And who doesn't admire Ginny for getting to marry her childhood crush??
Remus & Sirius
Not gonna lie, I didn't really see the appeal of this ship until my most recent reread, when it suddenly hit me right in the face. Y'all, these two are clearly meant to be. I love every interaction they have in the series, from their reunion in Prisoner of Azkaban when it's so clear how much they love each other, to all the little moments where they act like such dads in Order of the Phoenix. Both of them have truly awful lives, but they're both still such good people. And they truly care for each other. One of my major gripes with Half-Blood Prince is how we don't really get to see Lupin mourn Sirius, which upsets me. Basically everything about these two upsets me, tbh.
Albus & Scorpius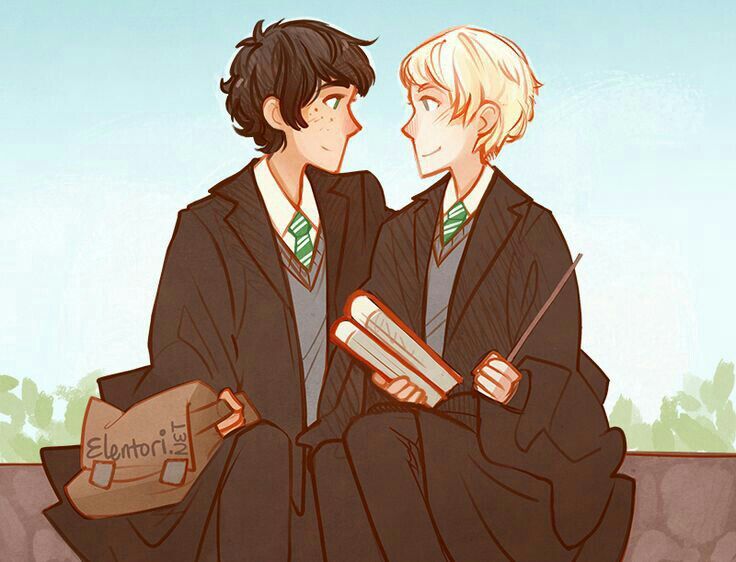 Is it even possible to read Cursed Child and come away not believing that Albus and Scorpius are in love?? I think not. They care so much about each other, support each other, and grow so much from their love of each other – it's literally a plot point. And the whole thing with them figuring out whether they have the kind of friendship where they hug each other??? And both of them being miserable when they can't be together???? Also, Scorpius is the most pure, adorable cupcake in the world – he balances out Albus' angsty-ness. They're honestly perfect for each other and I'm genuinely upset that it's not canon.
And now let's talk about some ships that I wouldn't touch with a ten-foot pole!
Draco & anyone
I think the most popular ships are Draco/Hermione and Draco/Harry, neither of which I can really get on board with. First of all, I'm not the biggest fan of Draco Malfoy. He definitely has some great character development, and I appreciate the struggle that he goes through, but not enough to ship him with one of my faves. Plus, I love who both Hermione and Harry end up with. And I really, really can't get behind Draco with Hermione, since he spent years calling her slurs and hating everyone with her blood status. The only Draco ship that I can get behind is: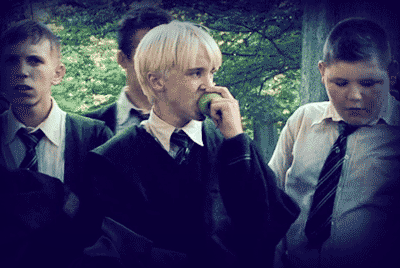 Wow, throwback.
Snape & anyone
Now this one I'm especially emphatic on, and it's completely because I do not like Snape. I really don't want him with any of the characters that I love. Especially not Lily. Not to get too controversial here, but his "love" for her was unhealthy, and he spent his life so bitter that she didn't love him back that he took it out on her son and completely innocent children, which IMO doesn't make him a hero, it makes him a bully and a child who can't understand rejection and the ways that his actions and words hurt others. *deep breath* *gets off soapbox* Now that everyone has unfollowed me…
What are your favorite HP ships? Do you have any controversial shipping opinions?