Well, June has been one of the busiest months I've had in a while. I read a grand total of (drumroll please) 3 books! Yeah, certainly not my best. I guess my streak of reading 10+ books a month had to end sometime.
As I mentioned in last month's wrap-up, I'm in New York this summer, doing a summer program at NYU. Which is really amazing and cool! But it does take up basically all of my time, since I spend usually 9+ hrs/day there, plus homework. I wish I had more time for reading, since I'm surrounded by bookish people all the time here! And I got so many amazing looking books at BookExpo and BookCon! But it's hard to fit it in right now.
I also have been neglecting my blog somewhat, so apologies for that. Unfortunately, I probably won't be getting back on the blogging train 100% till the end of July, when this program ends and I actually have time to devote to blogging again. Until then, my posts might be few and far between.
Enough of that! Let's talk about the three whole books I read in June!
Books I read this month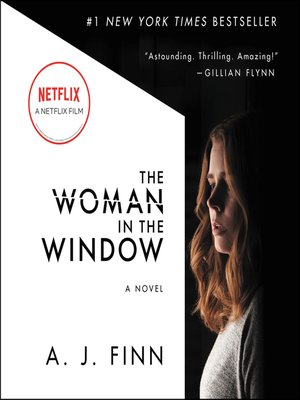 Afterworlds by Scott Westerfeld ★★★.5/5
I figured this was the perfect book to read moving to New York, since it's about a young writer who moves to New York. Actually, it's two stories in one – it follows Darcy, the writer, as she navigates publishing her YA novel, and it also has the novel itself (called Afterworlds) woven into the story. Which I thought was such a clever storytelling method. Personally, I preferred the story about Darcy (probably because it felt so applicable to my life), but the paranormal romance that Darcy "wrote" was also wonderful and added some excitement and suspense to the book. Still, this book is a bit of a monster (600+ pages!) and it took me forever to read. Which is mostly a testament to how busy I've been, if I'm honest.
(And fun fact: When I met Scott Westerfeld at BookExpo and told him I was reading this, he told me to look forward to a part at BookExpo. And then there was a BookExpo scene! I felt so cool.)
More Happy Than Not by Adam Silvera ★★★★/5
Thanks for breaking my heart again, Adam Silvera!!! I really appreciate it!!!
This was Adam Silvera's first book, following Aaron, who struggles with staying happy after his father commits suicide and he attempts suicide himself. There's also this whole thing with memory alteration. You can see, of course, how this book might make someone cry. I obviously loved this book, just as I've loved all of his books. Although I think I still like History Is All You Left Me and They Both Die at the End more, but just barely. Adam Silvera's storytelling is as touching and heartbreaking as ever, making me multiple times want to throw the book across the room because it kept hurting me. But he always leaves the reader on this confusing note of sadness and hopefulness, which basically exactly what I want in a book.
The Woman in the Window by A.J. Finn ★★★★/5
I actually got a copy of this book through the summer program I'm doing, and the author came in the speak to us the other day! This is a good old psychological thriller about an agoraphobic woman who watches her neighbors through her window and one day witnesses a murder in one of their houses. I don't usually read thrillers, so this was a bit of a step out of the ordinary for me, but I found that I really enjoyed this one! It's a bit slow moving, though the writing is so strong that it keeps the tension going throughout. This may be because I don't know the tropes of this genre, but I was completely taken by surprise by some of the plot twists. Plus, I got to meet the author and he's very intelligent and well-spoken! And there's going to be a movie coming out with Amy Adams as the main character. *heart eyes*
Also, I just realized that I met all three of the authors of the books I read this month. Which has literally never happened before. What is my life.
Other things
Like I said, June has been a crazy busy month and there's been a lot to do! For example…
BookExpo and BookCon
I feel like I've already talked about this so much on my blog! But in case you somehow missed it, I worked at both BookExpo and BookCon at the beginning of this month. It was the most incredible few days, I met some of my favorite authors in the world, and I collected more books than I know what to do with. I wrote a full post about my experience there, if you're interested!
Harry Potter Anniversary Week
For anyone who missed it, I hosted a week-long celebration for the 21st anniversary of Harry Potter's publication on June 26th! I posted something HP related for the seven days leading up to the anniversary, which was a struggle considering how little time I've had, but it was also so much fun since so many other people joined me! I loved reading everyone's posts for that week. It reminded me how much Harry Potter means to everyone! So THANK YOU to all who participated in Harry Potter Week! It meant so much to me!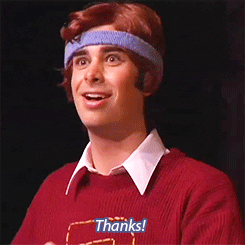 My posts: Hogwarts Tag (Day One) | Ranking the books and movies (Day Two) | Top 7 character (Day Three) | My HP related story (Day Four) | Ships (Day Five) | In defense of book 5 Harry (Day 6) | Thank you JKR (Day 7)
Have I mentioned that I live in New York??
I've only talked about it 500 times so far, but holy crap I live in New York. Is this real life??? I'm only here for another three weeks, which is wild because I feel like I just got here. It's still sinking in that I'm here. This is such a fast paced, crowded city, which is both exciting and exhausting. I feel like I haven't done all the necessary touristy things yet (I haven't even seen the Statue of Liberty yet!) but I still love being able to live in this gigantic, crazy, weird city, even if it's just for a short time. I'm gonna miss this place when I have to leave.
July TBR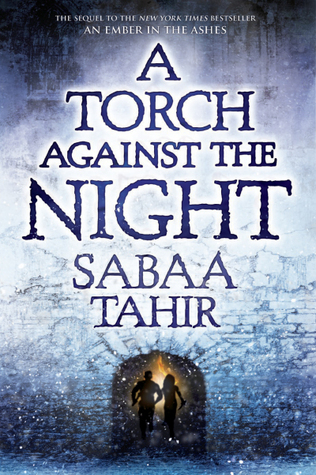 Crazy Rich Asians by Kevin Kwan
Dear Evan Hansen: the Novel by Val Emmich (ARC from BookExpo)
The Darkest Minds by Alexandra Bracken
A Torch Against the Night by Sabaa Tahir
How was your June? What were your fave reads of the month?
x Margaret