There are only five and a half months left in 2018, yet so many incredible books are coming out during that time! So much reading, so little time.
Earlier this year, I posted about my anticipated releases for the full year (fun fact: that was only the second post on this blog), but since then I've learned about so many other incredible books arriving later in the year. There will be a little overlap between the two, but many of the books listed here are newer discoveries.
So now, in the order of their release date…
City of Ghosts by Victoria Schwab
Aug. 28
Victoria Schwab's new middle grade book is about a girl with ghost hunter parents even though she herself can see ghosts. If that didn't already sound amazing, it also takes place in Edinburgh, my favorite city in the world! I'm so eager to read this book – it sounds spooky and adorable! And I would trust Victoria Schwab with anything.
Toil and Trouble: 15 Tales of Women and Witchcraft edited by Tess Sharpe & Jessica Spotswood
Aug. 28
I don't know much about this anthology other than that it's a bunch of stories about witches, which sounds amazing. I'd love to save this for the Halloween season so the spookiness factor is at its peak!
And the Ocean Was Our Sky by Patrick Ness, illustrated by Rovina Cai
Sep. 4
I feel like I talk about how much I love Patrick Ness so much that at this point it's no surprise that this one is on the list. But this one is a graphic novel retelling of Moby Dick! Even though I have zero interest in ever reading Moby Dick, I have 100% interest in reading Patrick Ness' take on it.
Pride by Ibi Zoboi
Sep. 18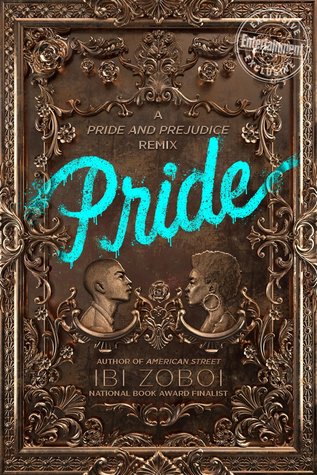 In case it hasn't been abundantly clear by everything that I post, I'm the hugest Jane Austen nerd. Ibi Zoboi's retelling of Pride and Prejudice is set in present-day Brooklyn and deals with race and gentrification and I am here for it. I actually held an ARC of this in my hand at BookExpo but had to put it back on the shelf, which broke my heart a little!
The Lady's Guide to Petticoats and Piracy by Mackenzi Lee
Oct. 2
The sequel to The Gentleman's Guide to Vice and Virtue, one of my favorite reads of last year, cannot come fast enough. It follows Monty's sister Felicity and involves a gang of lady scientists, which sounds like everything I never knew I needed. Mackenzi Lee writes the most hilarious yet emotionally engaging stories and I know I'm going to absolutely love this one.
Muse of Nightmares by Laini Taylor
Oct. 2
Another sequel! I don't know much about the plot of this follow up to Strange the Dreamer, but if you've read that book, you know that there's a lot to go off of! I can't wait to dive back into that beautiful, magical world and get to know all the characters better.
What If It's Us by Becky Albertalli and Adam Silvera
Oct. 9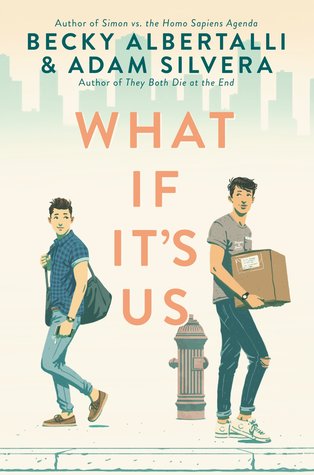 Two of my fave contemporary authors collaborating on a book that sounds absolutely amazing?? I cannot wait. Seriously, I have been counting down the days till this book's release. I know already that it's going to be one of my favorite contemporaries of the year! I also held an ARC of it at BookExpo but couldn't take it because there were so few, which was infuriating.
(Also, Becky Albertalli specifically called me out last week when she posted the first page of this book, which says you shouldn't walk around NYC singing Dear Evan Hansen, the day after I saw Dear Evan Hansen and was walking around NYC singing all the songs. Oops.)
Bridge of Clay by Marcus Zusak
Oct. 9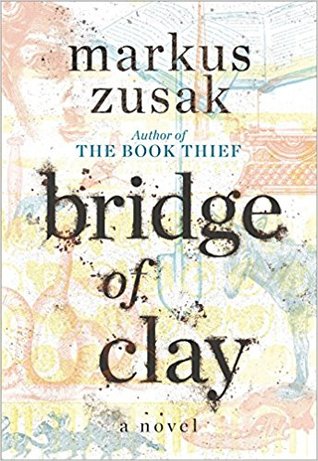 When I heard that this book was coming out, I think I fainted a little. The Book Thief is practically my favorite book of all time, and everything that Markus Zusak writes is incredible, so I don't think I'm emotionally prepared to read this book. (But I still want it in my hands immediately.) Not only that, it comes out the same day as What If It's Us! I'm gonna die!!
Dear Evan Hansen: the Novel by Val Emmich
Oct. 9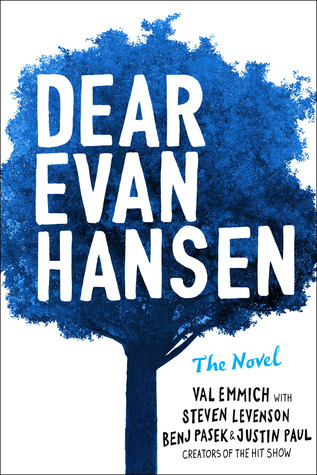 (October 9 is just the day to be publishing books I guess???)
Even though I've already read an ARC of this book, I'm so excited for everyone else to read it and find out how wonderful it is! The novel follows the same story as the musical, but it manages to delve more deeply into the characters and cover things that wouldn't come across on stage. My full review is posted, if you want to see my thoughts!
Girls of Paper and Fire by Natasha Ngan
Nov. 6
I saw this book at BookExpo and fell in love with both the cover and the plot description! As far as I can tell, it's an Asian-inspired fantasy about girls escaping an evil king, which sounds like just about the most awesome thing I could hope for. I'm so eager to pick it up when it comes out!
Skyward by Brandon Sanderson
Nov. 6
I would trust Brandon Sanderson with anything, but I'm particularly excited for this book because I've heard that it's basically How to Train Your Dragon but with a girl and a spaceship. Um, yes please. Plus, it's not 1000+ pages like many of Brandon Sanderson's books! Phew.
So there you have it – eleven books for me to obsess over in the upcoming months! The next question is how on earth I'm going to buy all of these…
What books are you looking forward to for later this year? Are any of mine on your list as well?