Have you ever started to explain a book to someone but realized halfway through that you're doing it completely wrong and the other person is only getting more confused?
Yeah, that happens to me all the time.
Some books are so simple to explain in a single sentence, which makes it so easy to recommend them to anyone you talk to. But with other books, I have trouble even explaining what they're about, much less convincing people to read them.
A lot of that has to do with spoilers, since many of these books involve something unusual that I don't want to give away if I try to explain it. But today I'll attempt the impossible with this list to properly explain seven books that I love that are extremely difficult to describe.
Jane, Unlimited by Kristin Cashore
Despite how often I talk about this book, I have yet found a way to explain it in a way that makes sense. Yet somehow I decided to write about it for my first ever review on this blog (mistake).
The basis of this story is that Jane is invited to a mansion called Tu Reviens that her recently deceased aunt told her to visit if she ever got the chance. Once there, Jane is given a choice, and from there the novel splits into five sections depending on her decision. Each section is a different genre and helps tie together the threads of the story.
See, this is one of the most unique and well-constructed stories I've ever read, but since there's nothing else like it, I have such trouble explaining it. But if you're looking for a book that will twist your every expectation, give this one a shot.
Carry On by Rainbow Rowell
Here's what I've got:
Simon Snow goes to school for magicians but he's not very good at it, as he deals with the pressure of being the Chosen One in addition to dealing with his infuriating, and mysteriously missing, roommate Baz.
Talking about this book requires a lot of backstory, since you have to explain that it's based on a fanfiction that a character in another book is writing based on a fictional book that's based on Harry Potter. And of course, the second you say "fanfiction," lots of people's eyes glaze over. Then there's the whole process of explaining that, yes, it's inspired by the world of Harry Potter but it's not just a repurposed Drarry fanfic, and it's more a parody than anything else, and no, you don't have to read Fangirl to understand what's happening, and by the time you've gotten through that, it's a miracle if the other person still has any remote interest. This book, of course, is 100% worth it once you get into it, and basically everyone who's ever read it can agree.
Never Let Me Go by Kazuo Ishiguro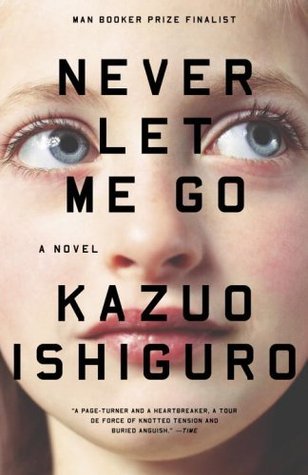 Okay, the problem with this book is that when you start to explain the actually interesting bits, you spoil it.
Here's the premise: Kathy grows up at the isolated and idyllic boarding school Hailsham, where children are kept from contact with the rest of the world and constantly told that they are special. However, as Kathy grows up, we gradually learn that not everything is as simple as it seem.
This is the kind of book that you have to read to understand what's going on, and once you do, it absolutely blows your mind. Unfortunately, recommending it to people means that they have to take it entirely in faith. It's so frustrating not to be able to talk about what happens in this book, but the payoff is worth it when you're able to figure it out for yourself.
The Book Thief by Markus Zusak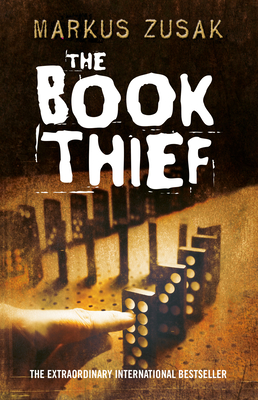 Okay, if people don't know what The Book Thief is about at this point, I don't even know what to say to them.
But there are still those who haven't experienced this book yet, and when I come across them, I have trouble really expressing what this book is about. Yes, it's about a young girl growing up in Nazi Germany, but explaining that it's narrated by Death without sounding weird is difficult. Plus, the actual plot of this book is so meandering that it's hard to boil it down to a single thing. It's about Liesel, but it's also about Max and Rudy and Hans and Rosa and all the characters of Himmel Street, so there's not one single thing to latch onto.
If I manage to get through that awkward explanation, though, I have a pretty good chance of finding a new die-hard fan of The Book Thief.
They Both Die at the End by Adam Silvera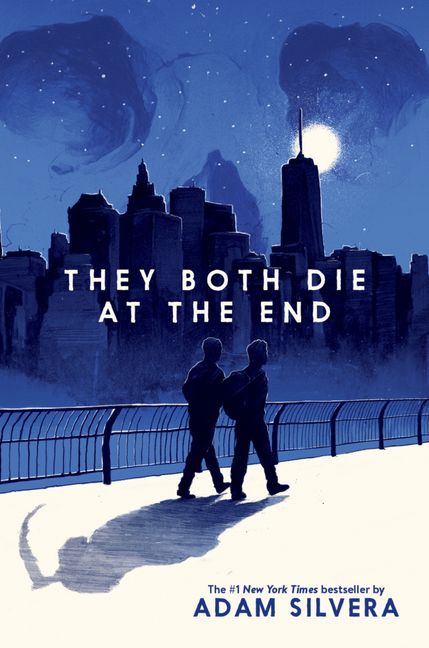 Really, the title can be so off-putting.
As soon as I mention this book, the immediate reaction tends to be "why would I want to read something like that?" Once people get past that, though, I think the description sounds pretty intriguing. The story takes place in a world exactly like our own except that everyone get a phone call on the day that they will die, and it follows two boys who get the call on the same day. The whole book takes place over the course of that single day.
A book that tells you that the main characters die from the beginning can be a pretty hard sell for some, though. Which is understandable, but it's also hard to explain how strangely hopeful and uplifting this book is even as it crushes your entire heart.
The Knife of Never Letting Go by Patrick Ness
This is another case where the summary just doesn't do the book justice, but including more details would spoil things. At its very base level, this book is about a boy named Todd who lives in a town without women where everyone can hear each other's thoughts.
The first thing I have to say when I recommend this book, especially when talking to other women, is "I know the town doesn't have women but I promise it's not weird and sexist and the book actually has a lot to say about gender and patriarchy." Plus, that description only gives the very beginning of the story, and so much happens after that which I can't talk about because spoilers! I hate to tell people "read this because trust me" but I find myself having to do that with this book because it's so worth it once you get over the initial strangeness.
The Raven Boys by Maggie Stiefvater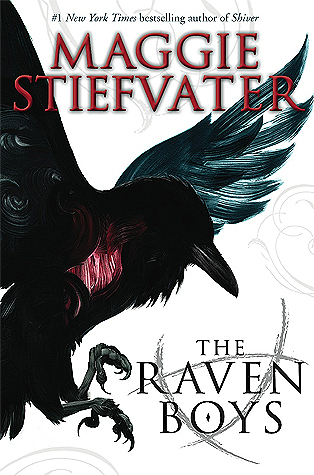 You'd think I'd be better at explaining this one since it's one of my favorite series of all time. Part of the struggle comes from the fact that I just start gushing if anyone gives me half a chance to start talking about it.
Also, the problem is that this book is about so many different things. Do I tell people that it's about a girl named Blue who's cursed to kill her true love if she kisses him, or does that make it sound too much like your typical YA paranormal romance? Do I say it's about a group of teenagers searching for a dead Welsh king, or is that misleading because that's only the bare bones of the plot? Do I try to explain that it's about all of those things but more so about the characters themselves and this sense of magic and surrealism and beauty that permeates every sentence…or does that sound boring and pretentious?
You see my problem.
I doubt I'll stop recommending this series to anyone who will listen, though, and they'll just have to listen to my rambling about how much I love Gansey.
So how did I do with explaining these books? What books do you have trouble explaining?