The end of another month, and another monthly wrap-up. September was the first full month of the fall semester, which meant I was kept pretty busy with school. I still managed to read eight books, though! I've been making sure to prioritize reading for fun, especially since much of the reading I have to do for school is soooo boring. Luckily, I got to read some pretty awesome books this month, including two that ended up on my top books of the summer list!
Let's talk about the books I read this month!
Books I read this month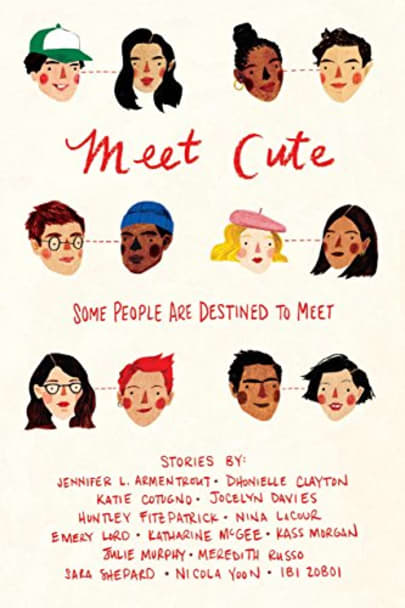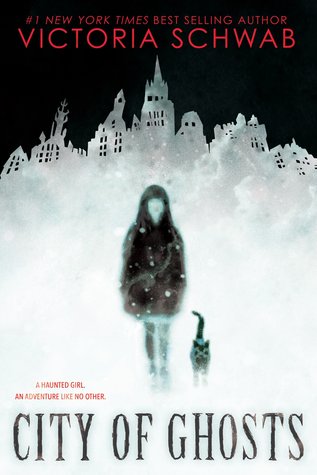 Dread Nation by Justina Ireland ★★★★★
I feel like I've already talked so much about this book in the few weeks since I read it! I won't belabor the point, but basically: everyone should go read this book. It's fantastic. If you're unconvinced, go read my review here.
Meet Cute edited by Jennifer L. Armentrout ★★★★/5
For someone who doesn't tend to like insta-love as a trope, I was surprised by how much I enjoyed most of these stories! Here's my breakdown:
"Siege Etiquette" by Katie Cotugno: 4★
"Print Shop" by Nina LaCour: 4.5★
"Hourglass" by Ibi Zoboi: 4★
"Click" by Katharine McGee: 4★
"The Intern" by Sara Shepard: 3.5★
"Somewhere That's Green" by Meredith Russo: 4★
"The Way We Love Here" by Dhonielle Clayton: 3.5★
"Oomph" by Emery Lord: 5★
"The Dictionary of You and Me" by Jennifer L. Armentrout: 4★
"The Unlikely Likelihood of Falling in Love" by Jocelyn Davies: 5★
"258 Million Miles" by Kass Morgan: 4★
"Something Real" by Julie Murphy: 5★
"Say Everything" by Huntley Fitzpatrick: 3★
"The Department of Dead Love" by Nicola Yoon: 4.5★
Never Fade by Alexandra Bracken ★★★★/5
Look at me, actually continuing series I've started! Never Fade is the second book in the Darkest Minds series, picking up a while after the first book ends. I won't give more plot information than that for fear of spoilers…
For the most part, I enjoyed this book. It had much of the fast-paced intensity of the first book, though the stakes were certainly raised this time with more characters to follow. And I really did love these characters. I was so invested in their stories – that was the most interesting aspect for me. I wanted to wrap Ruby up in some blankets and let her SLEEP for once. It was stressful. Even though the story itself didn't captivate me the whole time, I was kept interested through the characters.
City of Ghosts by Victoria Schwab ★★★★★
This is another one that I've been talking a lot about this month, so once again, I'll leave it at the fact that it's an incredibly cute and well-written and spooky middle grade story that you should read immediately! My full review is here.
Space Opera by Catherynne M. Valente ★★★★/5
This book has been described as Eurovision in space, which I think is pretty accurate. Following the devastating intergalactic Sentience Wars, all the remaining civilizations have created the Metagalactic Grand Prix to determine which species should be allowed to continue their existence. Earth is the new contender this year, led by washed-up former punk rock star Decibel Jones and what's left of the Absolute Zeroes.
Catherynne M. Valente really knows how to construct a sentence. I was constantly blown away by her complex syntax, which felt like it was pulling me along on a wild ride. This book has some truly in-depth and creative worldbuilding, really getting into all the details of each civilization it introduced – to the point that at times it felt like a little too much and I wanted to focus on the story instead! But overall, this was such a clever and entertaining book that had me laughing out loud at multiple points. I would highly recommend going for the audiobook, since the narrator is hilarious and does all the different accents spot on.
In the Afterlight by Alexandra Bracken ★★★.5/5
The (sort of) conclusion to the Darkest Minds trilogy! (I know there's a fourth book now.) Once again, I continue to love and adore these characters. This book was a little on the slow side, especially in the beginning, and it was really my love for the characters that kept me going even when I was a bit bored. Much of this book is spent agonizing over decisions, which I understand is pretty realistic for the situation the characters are in, but it's not particularly interesting to read about. However, the last hundred pages or so really picked up the pace and at that point I couldn't put the book down. That ending was so satisfying and had me feeling every single possible emotion. I loved how it ended, but I still definitely want to read The Darkest Legacy and continue in this world!
And the Ocean Was Our Sky by Patrick Ness, illustrated by Rovina Cai ★★★★/5
This reimagining of Moby Dick creates a world in which whales and men are constantly at war. Bathsheba and her pod are on a quest to find the worst of the men, a terrible legend who haunts the seas.
This was such an interesting book! I've never read Moby Dick and I have no desire to, but I know the basic premise and for me this was a fascinating retelling. Although there were times that it got a little overly philosophical, I was kept engaged with the story and the characters. The worldbuilding was phenomenal, as we entered the world of the whales that is so different from ours and clearly has its own sense of culture. This is a pretty short book but it manages to pack a lot of emotion into a short number of pages. Plus, the illustrations by Rovina Cai were breathtaking and transported me into this underwater world.
One Dark Throne by Kendare Blake ★★★★.5/5
The sequel to Three Dark Crowns, and I liked it even more than the first book! The pace picked up from book one and the stakes were raised to whole new heights, making this reading experience so tense. I kept reading because I wanted to know what would happen but the whole time I was dreading what would come next! It took many twists and turns that I was not expecting and broke my heart several times. Also, I love how basically all the major characters are women, and in this world women are allowed to be angry and evil and complex and powerful. The male characters are basically just there to be love interests. That feels good.
This series is so dark and complicated, and I still have no idea how it can possibly resolve itself to some sort of happy ending. I definitely need to read the next book very soon.
Non-bookish things
Guernsey Literary and Potato Peel Pie Society (2018)
Even though I haven't read this book (yet!) I ended up watching this movie this month because, well, Lily James. (Do you need a reason beyond that?) And it was so good!!! I'm definitely convinced that I need to read the book, and then probably watch this movie over and over again. I'm such a sucker for period dramas and it delivered in every way possible. Book-loving characters, beautiful costumes, awesome female characters, complex relationships, and a dash of heartbreak. I was fully invested in every second and I can't wait to read the book so I can return to these characters and their story.
The Good Place (season 2)
Thank you Netflix for finally letting me finish season 2 of this incredible show! If you haven't watched The Good Place yet, you gotta get on that fast. I really can't say much about the second season without majorly spoiling things, but………..this season was so good. The characters, the development, the relationships, the conflict, the comedy – all spot on. This continues to be a show that I will recommend for everyone to watch. AND the first episode of season 3 looks amazing so far!
October TBR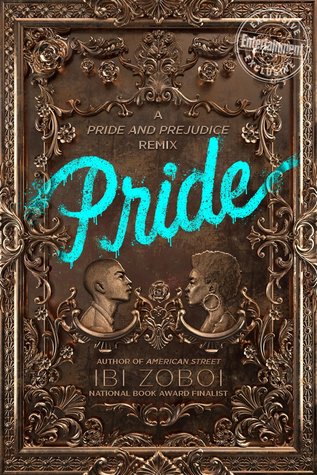 The Lady's Guide to Petticoats and Piracy by Mackenzi Lee – released Oct. 2
What If It's Us by Becky Albertalli and Adam Silvera – released Oct. 9
Siege and Storm by Leigh Bardugo
Toil & Trouble: 15 Tales of Women & Witchcraft edited by Jessica Spotswood and Tess Sharpe
The Sisters of the Winter Wood by Rena Rossner
An Absolutely Remarkable Thing by Hank Green
To All the Boys I've Loved Before by Jenny Han
Pride by Ibi Zoboi
What books did you read in September? What are you hoping to get to in October?