Wow, October has been quite a month. Happy belated Halloween!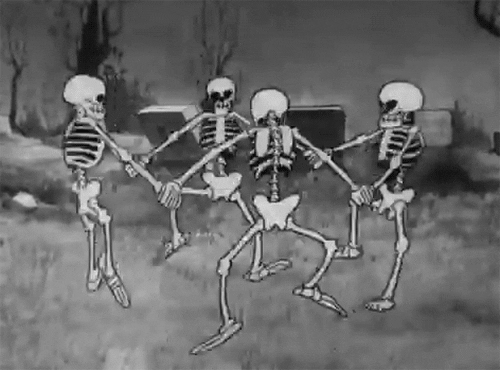 It's actually been a pretty good month, for the most part, which is wonderful since October is my favorite month of the year! Right now, it's transitioning into the colder part of fall and the trees are in that perfect moment where everything is blazing with orange and red and yellow. I want to freeze the world in this precise moment!
Quite a lot happened for me during October. There was the usual drudgery of school, but there was also exciting traveling over fall break, getting to meet some incredible authors, and of course reading so many books!
Out of the 9 books I read this month, 6 were 2018 releases! Which, wow. And so many of them were just incredible! Really, I'm getting spoiled here with all these amazing new releases coming out.
Let's talk about the books I read in October!
Books I Read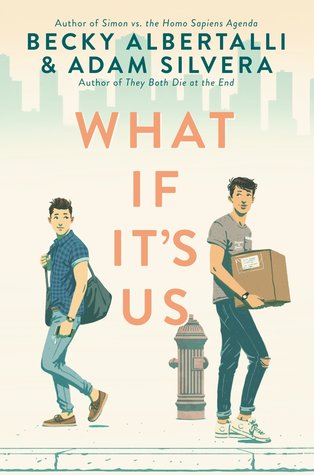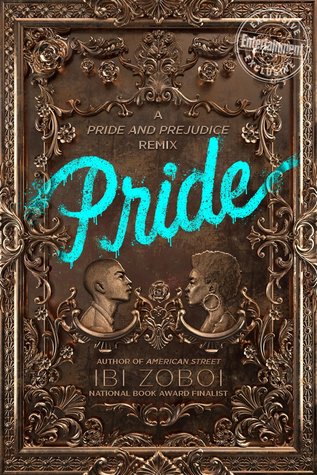 The Lady's Guide to Petticoats and Piracy by Mackenzi Lee ★★★★★
Basically one of the best books I've read in my life??? I cry every time I think about it. (In a good way.)
What If It's Us by Becky Albertalli and Adam Silvera ★★★★★
The cutest and perfectest rom-com meet cute summer romance ever written, probably. I also cry every time I think about it. (Though not in the way I usually cry when thinking about books by Adam Silvera…)
Pride by Ibi Zoboi ★★★★/5
A modern retelling of Pride & Prejudice set in Brooklyn with an Afro-Latina main character! This felt like the perfect way to retell one of my favorite stories in today's world, despite some of my issues with the way it altered the original story.
I wrote more about my thoughts on that in a sort-of review here.
Girls of Paper and Fire by Natasha Ngan ★★★★/5
release date: Nov. 6
I got to read an ARC of this Asian-inspired fantasy about girls falling in love despite being consorts of a demon king, and I thought it was so beautiful! Make sure to pick it up in November!
To All the Boys I've Loved Before by Jenny Han ★★★★.5/5
Having only read this after watching the Netflix movie, it's impossible for me not to compare them. Luckily, I ended up loving this book just as much, if not more, than the movie adaptation. The story follows Lara Jean Song Covey after her secret love letters get sent to all the boys she's ever been in love with, including her sister's ex-boyfriend and one of the most popular boys in school. Lara Jean is such an easy narrator to relate to; her internal dialogue is both funny and endearing, immediately making me like her. The relationships she has with her two sisters are central to the story and added a lot both to her character and to the plot. I found the characters to be even more complex and interesting than in the movie – Peter Kavinsky wasn't immediately likable and needed some real character growth, and Josh's relationship with Lara Jean was more nuanced and developed. Ultimately, this book filled my heart with fluttery happiness and I enjoyed every moment of it.
Spellbook of the Lost and Found by Moïra Fowley-Doyle ★★★★.25/5
After a wild party in their small Irish town, of which best friends Olive and Rose remember very little, things start to go missing. Little things, mostly, until they aren't so little anymore. When Olive and Rose start finding diary pages all over town and meet a mysterious trio, along with a strange spellbook, they might have a chance to bring back what they've lost.
This book was heckin' spooky! Absolutely perfect for the Halloween season, of course. What really shone about this book was the atmosphere – it had a chilling sense of foreboding and danger at all times, escalating into straight-up horror territory at times. I was absolutely sucked into the atmosphere through the beautiful writing, which at times had me covered in goosebumps! I never knew exactly what was going to happen next, which kept me on the edge of my seat the whole time. I also really loved the characters in this, even though there are quite a few and at first it was difficult to keep track of who was who. Olive and Hazel, the two main narrators, were my favorites. For me, the ending felt like it wrapped up a little too easily, and there were still a few loose ends that I felt weren't completely tied up. But for the most part, this was a fantastic and chilling read that I definitely recommend for fall reading!
P.S. I Still Love You by Jenny Han ★★★.5/5
Picking up basically right where the first book leaves off, the sequel to To All the Boys I've Loved Before continues following Lara Jean, her sisters, and her romantic relationships as her junior year in high school continues. Lara Jean is still such a lovable character and she gets some real character growth and toughening up in this book, even as she remains as sweet and caring as before. I liked that her relationship with Genevieve was given a forefront in this book and shown to be more complicated than before. However, I felt like this book didn't have as much of a strong overarching plot as TATBILB, making it feel a bit less coherent. Also, a lot of the conflict relied on miscommunication and misunderstanding, which is so frustrating to read about. I still enjoyed this book quite a bit, though, and I definitely plan on picking up the third and final book in this series soon.
An Absolutely Remarkable Thing by Hank Green ★★★★★
I should have a full review of this up next week with more of my thoughts, but in the meantime….wow. This scifi story follows a young woman named April May who randomly happens upon a ten-foot-tall Transformer-looking statue in New York City. She and her best friend Andy make a video with it and it goes viral, since these statues have appeared all over the world without an explanation. Now April is at the center of an international mystery, with millions of people listening to what she has to say, as the questions surrounding these statues grow stranger.
This book was absolutely nothing like I expected and it completely blew me away. Not only did it talk about some fascinating questions about fame and social media and ideological polarization and so much more, but it did so with an incredibly compelling story and a fascinating main character. I definitely have a lot more to say about this book, so stay tuned for my review!
Toil & Trouble: 15 Tales of Women and Witchcraft edited by Jessica Spotswood and Tess Sharpe ★★★★/5
This was the perfect thing to read slowly throughout the month of October, leading up to Halloween! In this anthology there are fifteen different stories of witches told from diverse perspectives, all of them about women and female friendships and empowerment. It was truly an enjoyable read.
"Starsong" by Tehlor Kay Mejia: 3.5★
"Afterbirth" by Andrea Cremer: 4★
"The Heart in Her Hands" by Tess Sharpe: 5★
"Death in the Sawtooths" by Lindsay Smith: 4★
"The Truth about Queenie" by Brandy Colbert: 4★
"The Moonapple Menagerie" by Shveta Thakrar: 3.5★
"The Legend of Stone Mary" by Robin Talley: 4.5★
"The One Who Stayed" by Nova Ren Suma: 3★
"Divine Are the Stars" by Zoraida Córdova: 4.5★
"Daughters of Baba Yaga" by Brenna Yovanoff: 4★
"The Well Witch" by Kate Hart: 3★
"Beware of Girls with Crooked Mouths" by Jessica Spotswood: 4★
"Love Spell" by Anna-Marie McLemore: 4★
"The Gherin Girls" by Emery Lord: 5★
"Why They Watch Us Burn" by Elizabeth May: 5★
Other Stuff
Fall break in Toronto!
For my fall break this month, I traveled with a couple of friends to Toronto, Canada! We'd been planning this trip for a couple of months, and I'm so glad that it turned out so well. I ended up loving Toronto as a city – it seemed like we discovered something cool wherever we went! Some of the highlights were eating breakfast at an Italian bakery every morning, going to a Harry Potter-themed bar, finding a bunch of cool bookstores, and just walking around the city in general. Toronto is a place that I definitely want to return to someday. Also, we went to Niagara Falls, which was breathtaking. We ended up going on one of the boats right up to the falls and I got absolutely soaked! I really loved this whole trip, and it was so nice to get off campus for a week and discover someplace new and exciting.
Meeting Mackenzi Lee and other amazing authors
 Earlier this month I went to an EpicReads meetup with five YA authors, which was just about the coolest thing ever! The authors were Mackenzi Lee, Kendare Blake, Claire Legrand, Elana K. Arnold, and Anna Godbersen. And, of course, having read The Lady's Guide to Petticoats and Piracy just before, I was over the moon to meet its author. It was such an incredible event because we actually got to talk to each of the authors in fairly small groups, which meant I got to talk face to face with all five of them! And all of them were delightful. Some of them even talked about writing with me when they learned that I'm a writer! Since I've only read books by Mackenzi Lee and Kendare Blake, they're the only two that I got books signed from. And I got to tell Mackenzi Lee how special her book was to me, which was such a wonderful opportunity.
Doctor Who is good again??
Once upon a time, I was the biggest Doctor Who nerd, but a few years ago I stopped watching because it stopped being fun. The writing was going downhill, and each season tried to go bigger and better and more convoluted than the last, which got exhausting. But now, we have our first female Doctor, played by the amazing Jodie Whittaker! I decided to give the show another chance, and I'm so glad I did. It feels amazing to be enjoying Doctor Who again after so long! The thirteenth Doctor is incredible and I really like all of the new companions. Even though there have only been four episodes so far (and I've only watched three of them), I can tell that this season is going to be good.
Call My Agent / Dix Pour Cent
My friends and I started watching this French TV show while we were in Toronto and I got so into it. It's about a group of agents who represent famous French actors (played by actual famous French actors). It's both hilarious and dramatic – basically a French office soap opera. Not exactly what I'd usually find myself watching, but I watched most of the show this month and loved it!
The Hate U Give (2018)
The movie adaptation of one of the most influential and popular YA books of the past few years came out this month, so of course I had to go see it. And…wow. Obviously this movie tackles heavy topics of police brutality and the killing of unarmed black men in America. I felt like it perfectly encapsulated everything I (and everyone else) loved about the book. I was reminded of what a strong and inspiring character Starr Carter is, played wonderfully by Amandla Stenberg, and I spent at least half of this movie with tears in my eyes. Basically, every time Starr cried, I teared up. This is such a powerful and important movie that everyone should go see as soon as possible, whether or not you've read the book.
Also, Angie Thomas' cameo was PERFECT.
NaNoWriMo Prep
Who else is doing NaNoWriMo this November? I'm so excited to participate this year, especially since I spent a large part of October getting ready! Of course, writing 50,000 words in a month probably means I won't be posting as much in November – though I hope to post the occasional update on how my writing is going (at the very least). I wrote a post about my tips for NaNoWriMo, since participating for four years definitely makes me an expert. And feel free to add me as a writing buddy if you're doing NaNo too!
November TBR
Once again, because of NaNoWriMo, I probably won't be reading a whole lot, but I hope to get to at least a few of these in November!
Siege and Storm by Leigh Bardugo
Always and Forever, Lara Jean by Jenny Han
On a Sunbeam by Tillie Walden
The Sisters of the Winter Wood by Rena Rossner
The Seven Husbands of Evelyn Hugo by Taylor Jenkins Reid
Bridge of Clay by Markus Zusak
What did you read in October? What have been your favorite 2018 releases so far? 
x Margaret