[writing a book, part 1 is here]
Day 12 of NaNoWriMo, and all is (mostly) well.
My first week of NaNo felt so easy – I was writing 2-3k words each day and felt excited about everything I was writing.
Now, I'm 20k words into this draft and I still feel like I haven't gotten to the meat of the plot. I'm still enjoying the story, but not that much has happened! I know that a lot of first drafts start a lot sooner than they need to, and I can always go back after and fix things. But all the character stuff that's been happening feels important and I don't know how I'm going to revise it!
Why am I thinking about revising already? Stop it, brain!
Anyway, I haven't been writing as much in the past week, simply because all the work I put off during the first week finally caught up with me. (Also, I read all of The Seven Husbands of Evelyn Hugo this weekend and didn't write as much as I'd planned. Worth it.)
I have managed to write every day, though! This year I've made it my goal to write every single day.
Well, duh, you say. It's National Novel Writing Month. Aren't you supposed to write every day?
Sure, but in all my years of doing NaNoWriMo, I've never actually written on all 30 days of the month. (The last time I did it, I had to take a three-day break following the 2016 presidential elections because, well, you know.) So far, I've been hitting this goal. The closest I've gotten to breaking the streak was last week, when I had to write a 6 page essay for class, and I didn't have time to write until 11:30 PM when I finally sat down and hammered out 400 words before midnight. Clearly, I won't be hitting the 1,667 word count goal every single day but at least I'm writing something.
Motivation
On the days when I've been at class or work or doing homework all day, it can be really difficult to sit down and write for another hour or two instead of collapsing in bed and watching YouTube videos.
It helps that this is a story that I really want to tell, so I have that extra incentive to write even when I'm exhausted. Also, I hate the idea of failing on this arbitrary goal I set for myself!
But most of all, I motivate myself with chocolate!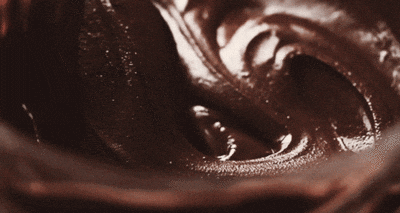 I'm rewarding myself with chocolate bars at my major landmarks: 10k, 25k, 40k, and 50k. (Which means the 10k chocolate bar has already been devoured.) (And the 25k one should be gone this week, whoohoo!) Chocolate is a surprisingly good motivator for me.
It's also so inspiring to hear about other writers who are doing NaNo too! I love reading people's posts or tweets with their progress or various tidbits about their WIPs. It's so easy to feel like I'm doing this all on my own, but reminding myself that other writers are in the exact same position as me inspires me to keep going.
Tracking
This year, I've been keeping track of my writing in my planner as well as on the NaNoWriMo website! I don't really know why, and I don't know if it's helped me stay motivated, but it sure is fun!
This is how my planner looked at the beginning of the month:
And here's how it looks now! (Or, yesterday, at least):
(I'm a little behind on coloring in the word count bar oops.)
The month is going by fast and it'll be over before I know it! To my fellow WriMoers: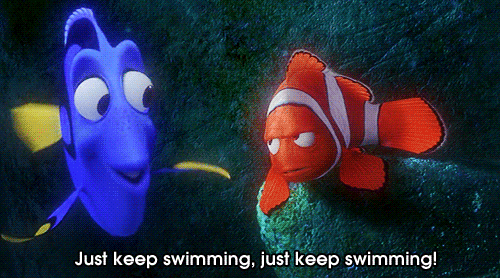 (Except replace swimming with writing.)
An excerpt from this week's writing: "The new king drew back the curtains around the bed to find his grandmother lying there. Her skin was cold, her blood was still, her heart wasn't beating. She had been dead for years, but she hadn't decayed at all. She had been doing exactly what her son said: resting."
Writing music: "She Used to Be Mine" by Sara Bareilles is the perfect song for one of my main characters and I can't stop thinking about it.
Speaking of characters, I wasted a lot of time going through Pinterest looking for character inspiration for my main trio. So here they are!
Meet Sophie, Trillium, and Anson! Aka my children, basically.
How's NaNoWriMo going for you fellow writers? Have you been able to keep up the momentum of the first week?
x Margaret