On a Sunbeam
by Tillie Walden
Published Oct. 2, 2018 by First Second 
544 pages
Genre: science fiction
Date finished: Nov. 18, 2018

Summary:
Throughout the deepest reaches of space, a crew rebuilds beautiful and broken-down structures, painstakingly putting the past together. As Mia, the newest member, gets to know her team, the story flashes back to her pivotal year in boarding school, where she fell in love with a mysterious new student. When Mia grows close to her new friends, she reveals her true purpose for joining their ship—to track down her long-lost love.

My thoughts (spoiler free)
Imagine boarding school in space + interstellar building restoration + falling in love for the first time + a strange and somewhat terrifying world + a group of people from different backgrounds creating a new family, and you've got at least a portion of what makes this graphic novel amazing.
On a Sunbeam follows two timelines centered around a girl named Mia. The first is when she is fourteen years old, a troublemaking student at boarding school who falls in love with one of her classmates. The second is five years later, when she joins a crew that travels through space to restore old buildings. Moving back in forth between these timelines, we gradually learn what happened five years ago and why Mia ended up where she is now, leading into a new adventure as she tries to rectify a mistake in her past.
The way that these two stories wove together was so perfectly done, revealing things to us little by little and unveiling more secrets the further we went. I could tell how much care and thought went into crafting this story and making it the masterpiece that it is.
The characters, in addition, were such a joy in both timelines. I definitely felt that we got to know them better in the later timeline, but that was clearly intentional. Mia was a delightful character to follow around, even when she was angry and rude and reckless. I adored the relationship between her and her classmate Grace – sweet and awkward and sincere and absolutely lovely. Also, the relationships that she builds among the crew members of her ship had me crying happy tears. I truly loved all of those characters – Jules and Alma and Char and Ell (non-binary character!) – and the little family that they created.
I also loved that there were unapologetically no male characters whatsoever. Truly the sci-fi future of my dreams.
This is my first time reviewing a graphic novel and I don't really know how to talk intelligently about the art other than wow it looked so pretty!!! You know what, I'll just show you some examples.
Look at that! Colors! Pretty! Wow!
I had limit myself on pictures to show because I could honestly include every page of this novel as an example of how beautiful the art is. This whole story takes place in space and Tillie Walden took full advantage of that, employing beautiful, bold colors and otherworldly designs. I felt like I was lost in a dreamlike world for the whole time I was reading.
I had such a fun time with this graphic novel, devouring it in two sittings even though it's pretty hefty (500+ pages!). If you're looking for a unique and beautifully told story, dynamic characters, and one of my favorite instances of the found-family trope, look no further. On a Sunbeam was exactly what I was looking for in a graphic novel and I could not recommend it more!
Similar books: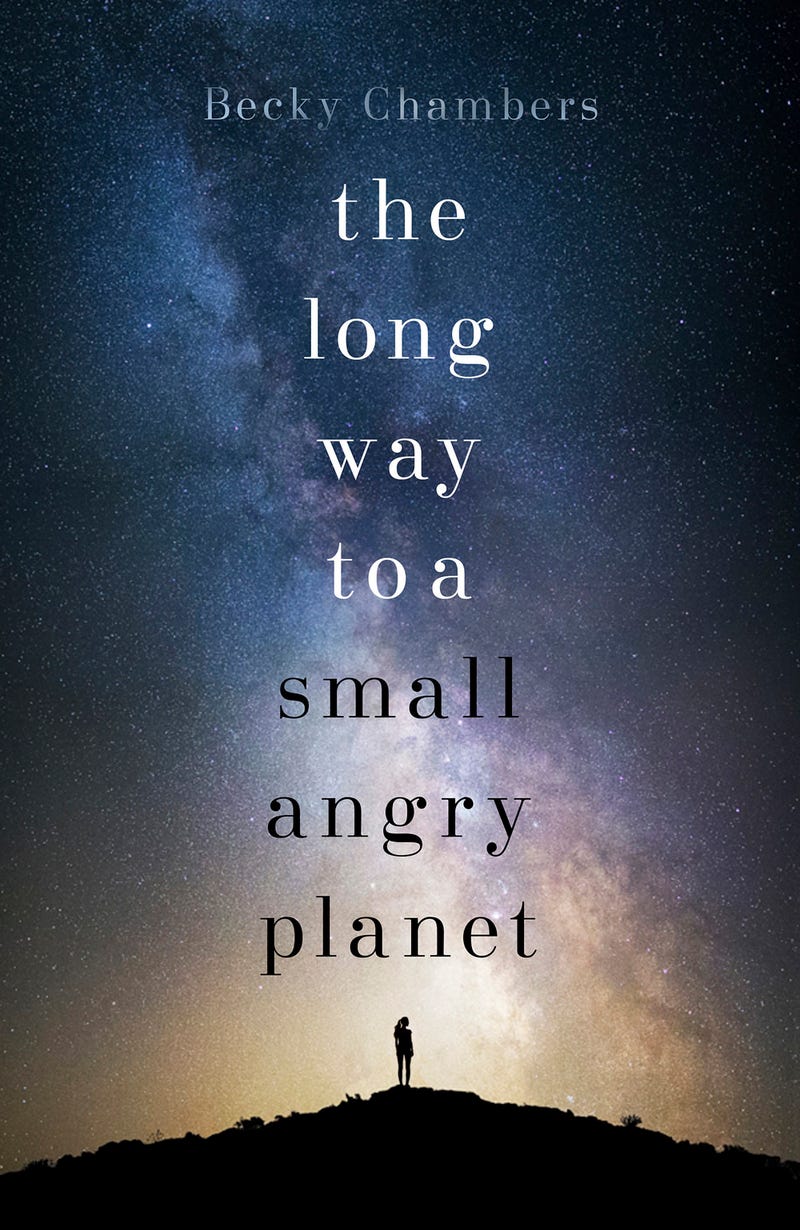 x Margaret

Pin this!