November has been quite the month! First thing's first: I finished National Novel Writing Month! Which means I wrote over 50,000 words of a novel during the past month!
That certainly took over my life for the month of November, but I still managed to read seven books, including two graphic novels, three continuations of series, one monstrous 800 page book for school, and one of my new favorite books of all time. I'd say I kept myself busy.
Now that it's December, I have approximately a million and one things to do before the end of the year. For one thing, I need to get through my finals and finish college. Yikes. Let's not think about that quite yet. Instead, let's talk about the books I read in November!
Books I read:
Our Mutual Friend by Charles Dickens
Wow, this was a mess.
I had to read this book for school, which is why I didn't give it a star rating. It's no secret that I'm not the biggest fan of Dickens, so when I was assigned this 800+ page book for my class, I was not particularly excited. There were approximately 500 characters, and the majority of them only came in for a chapter or two for their contribution to the plot and then were completely forgotten about. Plus, the romance plots were cringe-worthy – as in, clearly written by a man. This was Dickens' last published novel and I would not recommend it.
Siege and Storm by Leigh Bardugo (Grisha Trilogy #2) ★★★.5/5
The second book in the Grisha Trilogy, which I ended up liking more than the first book, but still…not liking it very much.
The great: NIKOLAI! Honestly, he was by far the highlight of this book. How is he so much more complex and interesting than the actual protagonists?? I'm even more excited for King of Scars to come out.
The good: Less of the Darkling (I 👏 don't 👏 like 👏 the 👏 Darkling 👏), more political conflict that felt much more interesting and central than in the first book, and as usual, amazing worldbuilding.
The bad: Mal is the WOOORST.
I don't care about him at all and he was such a butthead to Alina. Completely not rooting for their relationship. Also, Alina still isn't the most interesting protagonist to me oops. And any scene with the Darkling made me want to slam my head into the table.
Two Dark Reigns by Kendare Blake (Three Dark Crowns #3) ★★★.5/5
The third book in the Three Dark Crowns series explores more about the world of Fennbirn and its history while pushing its characters into new challenges. How's that for vague? I don't want to spoil anyone!
While I still enjoyed reading about this world and these characters, this third book didn't quite capture me as fully as the past ones have. It feels weird to complain that this one was too slow moving, since the others were pretty slow as well, but this one didn't have the same tension that kept me glued to the page even during the slow parts. There were still parts that I really liked in this book, though, I'm obviously still going to finish the series since I'm invested now.
Always and Forever, Lara Jean by Jenny Han (TATBILB #3) ★★★★/5
*shouts from the rooftops* I finished a series! Wow, I haven't actually finished a full series since February. This is an Occasion.
Anyways, this final book in the To All The Boys I've Loved Before trilogy follows Lara Jean into her senior year of high school, with all the change and uncertainty that comes with that. As usual, Lara Jean is such a sweet and endearing character who I want only the best for. When I'm reading these books, I sometimes forget that they're fiction, because the characters and the family at the heart of it feel so real and I'm just peeking into their life. There was still drama and conflict in this book, but it mainly made me feel all those warm fuzzies that come with a feel-good contemporary. It's so clear how much Lara Jean and other characters have grown throughout the course of the series, and I was so very satisfied with the way the series ended.
Nimona by Noelle Stevenson ★★★★★
I had SO MUCH FUN with this one! This graphic novel follows a shapeshifter named Nimona who volunteers herself as the sidekick for the villain Barrister Blackheart. Going into it, I expected a fun, sweet story about a girl finding a home and a family amid magic and heroes and villains. I didn't expect, though, to find such a touching and profound story, with complex and surprising characters and fascinating explorations of good and evil. And it managed to do so while remaining fun and irreverent and endlessly entertaining! The sense of humor was ON POINT and the art had me constantly fluctuating between giggling and choking up. Also, the way that it combined elements of fantasy and science fiction was SO COOL! Nimona as a character was by far the highlight, though, and I adored all the relationships that formed in the course of this book. Go read it at once!
On a Sunbeam by Tillie Walden ★★★★★
This graphic novel tells a beautiful story through two timelines set five years apart. The first follows Mia as she falls in love for the first time at boarding school, and the second is when Mia joins a crew that travels through space to restore old buildings. The art was absolutely breathtaking and I adored the found-family aspect of it. My review is here – I highly, highly recommend this book!
The Seven Husbands of Evelyn Hugo by Taylor Jenkins Reid ★★★★★
*vibrating with the energy of a thousand suns* read this book please.
This book changed me.
Other things
NaNoWriMo!
I feel like I haven't talked about anything except NaNoWriMo all month, but hey, one more time! I managed to finish three days early this year, despite balancing writing on top of all my usual schoolwork and the stress of the second half of the semester. I'd say that's a pretty big accomplishment!
I wrote more about my NaNoWriMo journey in my writing updates: part 1, part 2, part 3, part 4.
Broadchurch
I didn't watch much TV this month because, well, writing, but I got hooked into this show in the middle of the month and ended up watching the entire first season in a matter of days. The whole show is focused around the murder of a young boy in a small town called Broadchurch, following the two detectives investigating the case. I didn't want to do anything but watch this show and figure out the mystery! I know I'm late to the bandwagon but I absolutely loved this. Although I'm not at all emotionally prepared to start watching the second season…
December TBR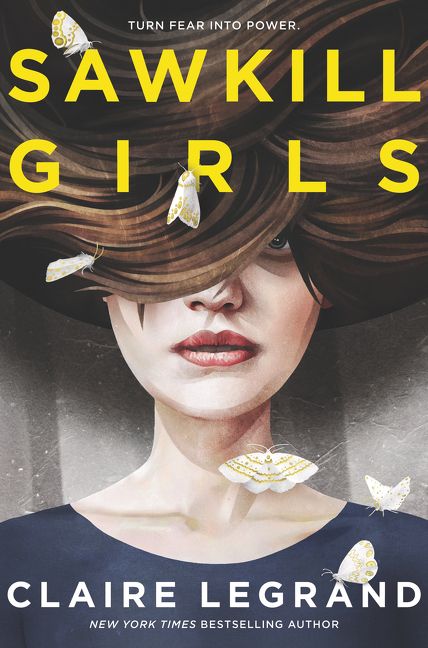 Ruin and Rising by Leigh Bardugo
Sawkill Girls by Claire Legrand
Vicious by V.E. Schwab
Bridge of Clay by Markus Zusak
The Guernsey Literary and Potato Peel Pie Society by Mary Ann Shaffer and Annie Barrows
The Language of Thorns by Leigh Bardugo
The Boneless Mercies by April Genevieve Tucholke
Muse of Nightmares by Laini Taylor