Shockingly, not everything I did this year had to do with books! Yes, most things did, but there were other things from 2018 that I enjoyed as well. Since I don't talk about these things a lot on this blog, I thought I'd dedicate a whole post to it. Here are some of the movies, TV shows, music, and more that I loved in 2018!
Movies
I'm not including movies that were adapted from books, otherwise this list would be at least twice as long!
Black Panther
It's hard to believe that this movie actually came out this year – it feels like so long ago. But Black Panther was easily one of the best Marvel movies I've ever seen. Visually stunning, unique, a complex story, and so exciting, it exceeded all expectations for me. And T'Challa is the exact type of male hero that I love.
Mamma Mia! Here We Go Again
What a perfect sequel to an already perfect movie! This movie was just so much fun. It didn't take itself too seriously but it had a lot of heart. You could tell how much fun the cast was having! And all of the songs make me want to get up and dance!
A Quiet Place
Never thought I'd have a horror movie on a list of favorite movies, but here we are. This movie was so creative and unlike anything I've ever seen. The way it used sound and silence to heighten the tension was incredible! Even though I was hiding behind my hands for at least half of it, I really enjoyed the experience of watching it.
Spider-Man: Into the Spider-Verse
I only saw this a few days ago, but it's already one of my favorite superhero movies, and definitely the best Spider-Man movie! I was blown away by the animation and could happily watch hundreds more movies in that style. Plus the characters were wonderful and the music was so good! I can't praise this movie enough.
TV Shows
2018 hasn't been a year for a lot of TV watching, but there are still a few that I've really enjoyed!
The Office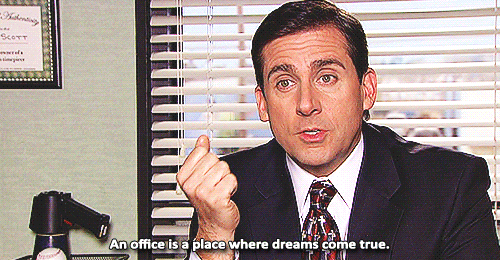 I think I'm probably the last person on earth to watch this show, but hey, it's finally happening! I started in January and unfortunately still haven't finished (which I think is a testament to how little TV I've watched this year), but it's been a really fun show to watch and laugh about when I'm tired of the world.
The Good Place
This show just keeps getting better the further it goes! I think I technically started watching this in 2017, but most of it was watched in 2018. It's so creative and constantly surprises me with new twists, while staying funny and entertaining. And it somehow makes ethics seem interesting! I've grown so attached to all of the characters.
Doctor Who (series 11)
I had stopped watching this show for a while, but I'm back on the train with series 11 and Jody Whittaker's new doctor! This show feels fun again and I've loved returning to it. The Thirteenth Doctor is absolutely perfect! My favorite episodes were the Rosa Parks one, the witch hunters one, and the one in Norway. I can't wait for the New Years special!
Musicals
I was lucky enough to see not one but two of my favorite musicals this year: Hamilton and Dear Evan Hansen! I saw Hamilton in Chicago in March and Dear Evan Hansen in New York in July. Both were mind-blowing and completely exceeded all expectations! Although, of course, I want to see them both all over again.
Music
Lorde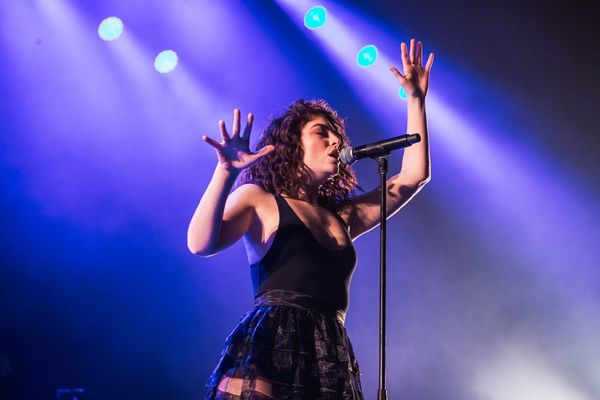 I actually got to see Lorde in concert in March! It was one of the best concerts I've ever been to. She has such a stage presence and her voice somehow sounds even better in person! I absolutely adored her album Melodrama from 2017, so it was wonderful being able to see her perform many of those songs.
Hozier
The Irish forest god is back! The Nina Cried Power EP came out in September and I've basically had it on repeat ever since. I can't wait for his new full album in 2019!
Rationale
Rationale is a singer that I discovered slowly and now I have almost all of his music downloaded. His new EP just came out this December and I've been listening to it nonstop all month! I absolutely love his voice.
Things that I did
Summer in New York
I got to spend two months of my summer living in New York City, which was such a cool and crazy experience! Those months flew by fast and I was insanely busy during my time there, but I had a wonderful time and made some great friends (who I miss a lot). And I bought way too many books. New York has so many good bookstores.
Trip to Toronto
For fall break, I went with some friends to the great city of Toronto, Canada! Not only was it fun to travel somewhere new and explore a new city, but Toronto itself was such a cool place. I definitely fell in love with it and would love to go back again someday.
(Sort of) graduating college!
This December I sort of finished my undergrad! I still have to take one more class (which I'm taking from home), and I won't be having a ceremony until May, but I'm practically done now. Wow.
What were your favorite non-bookish things from 2018? Did you watch any great movies or TV shows?