2018 has sure been a year, huh?
Now that we're only a few days from the end of the year, I wanted to talk about some of my favorite books in a number of different categories. I did a post recently on my top 10 books of the year, which you can find here. This post will be a little different!
In addition to those top 10 books, there were some other amazing reads that I want to shout out here. There's a bit of overlap between the two lists, though, so go ahead and check out that top 10 list to read more of my thoughts!
Without further ado, here are some of my 2018 favorites…
Favorite series: To All the Boys I've Loved Before by Jenny Han
This was one of the only series I actually finished in 2018 (oops), but I had so much fun reading it! I was definitely late to the bandwagon, only picking up the first book after watching the Netflix movie. Still, I really enjoyed reading these books and getting to know all of the characters as they grew over the course of the trilogy. And I'm so excited for the next movie!
Favorite start to a series: Dread Nation by Justina Ireland
I ADORED this book, which is set in an alternate history post-Civil War America in which zombies (aka "shamblers") have become an epidemic. The main character, Jane, is one of my new favorite female protagonists and I can't wait to see where the rest of the series takes her! Justina Ireland said on Twitter that the second book isn't coming for another two years, which pains my heart a little that I have to wait that long, but take your time, Justina – I know it's going to be amazing!
Honorable mentions: City of Ghosts by Victoria Schwab, Girls of Paper and Fire by Natasha Ngan, and Children of Blood and Bone by Tomi Adeyemi
Favorite sequel: Leah on the Offbeat by Becky Albertalli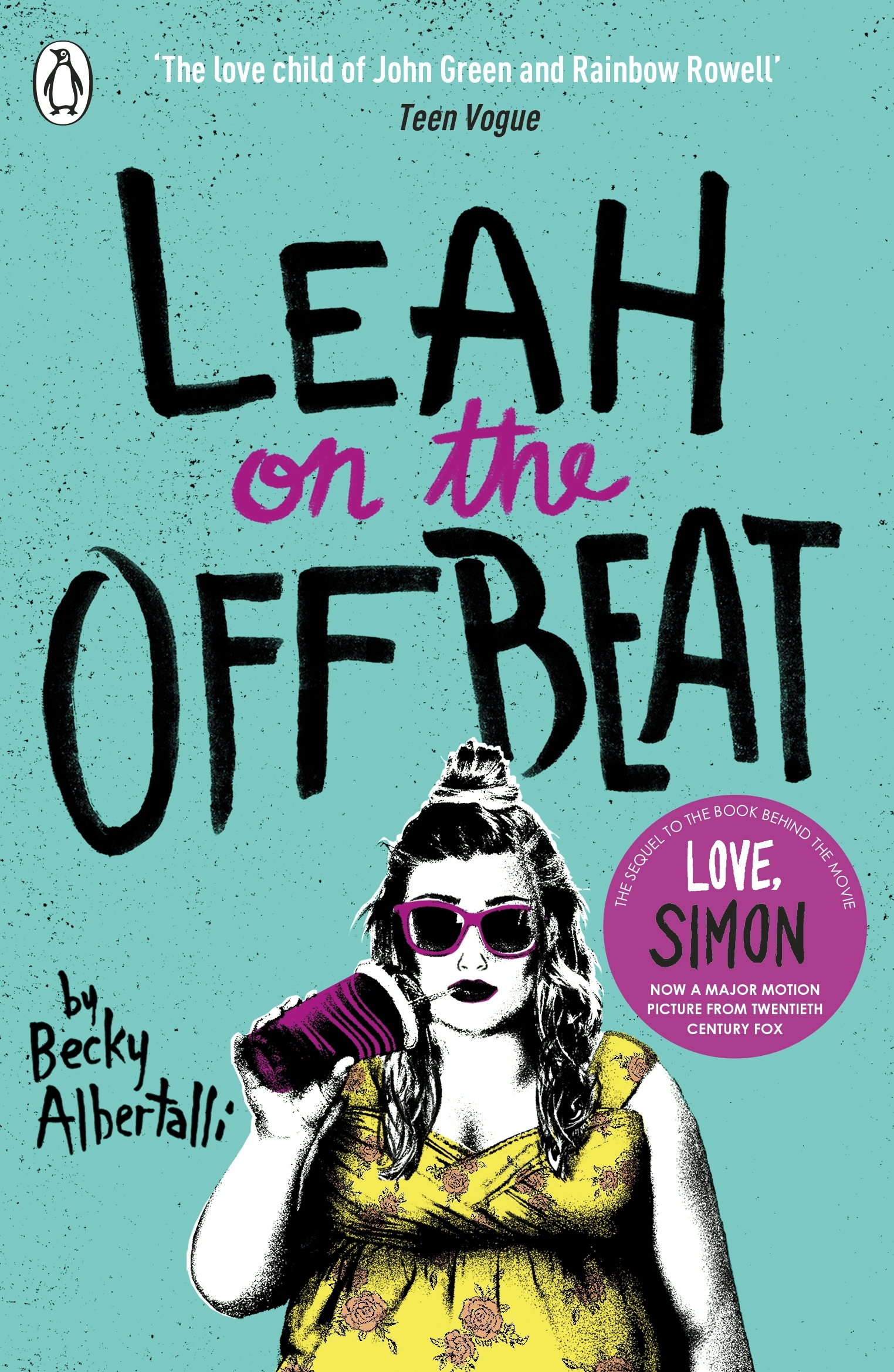 Simon vs. the Homo Sapiens Agenda is one of my favorite YA contemporaries, so it was lovely returning to those characters with Leah! Set during the group's last months of high school, the book follows Leah Burke and her own personal growth. I loved getting to know Leah as a character. And I loved that this book makes you go back and reconsider some things from Simon!
Favorite surprise: The Seven Husbands of Evelyn Hugo by Taylor Jenkins Reid
I haven't loved a historical fiction novel in a long time, and even though I'd heard nothing but good things about this book, I had no idea how much I would adore it! Following former Hollywood star Evelyn Hugo's rise to fame, and the seven husbands she has along the way, this is a beautiful and heart-wrenching story about a woman's ambition and love during a limiting time period. I loved every word of it and I will no doubt be reading it over and over again!
Favorite debut: An Absolutely Remarkable Thing by Hank Green
There were so many wonderful debut novels in 2018, but this one stood out to me. I was constantly surprised by this story, which is (at least on the surface) about humanity's first contact with extraterrestrials. More than that, it's the story of a woman who finds herself at the center of this time of rapid change. Clever, inventive, insightful, and at times heartbreaking, this book has it all, and I can't wait for the sequel!
Honorable mentions: Children of Blood and Bone by Tomi Adeyemi, Anger Is a Gift by Mark Oshiro, Let's Talk About Love by Claire Kann
Favorite new-to-me author: Alice Oseman
I read all three of Alice Oseman's published books, as well as her webcomic, in 2018, and I'm so happy that I did. Radio Silence and I Was Born For This were two of my favorite books of this year. Alice is such a talented storyteller and artist. I'm already dying to read her next book, and I don't even know what it's about!
My review of I Was Born for This.
Favorite adaptation: Love Simon
I've only been talking about this movie nonstop for months. I think I've seen it four times since it came out. And I'm sure I will continue to watch it over and over again. Based on one of my favorite contemporaries, Simon vs. the Homo Sapiens Agenda, this movie gives me all the same warm fluffy feelings as the book, and it's also a really fun movie to watch.
My book-to-movie comparison post is here.
Honorable mentions: The Hate U Give, To All the Boys I've Loved Before, and Crazy Rich Asians.
Favorite character: Frances Janvier (Radio Silence)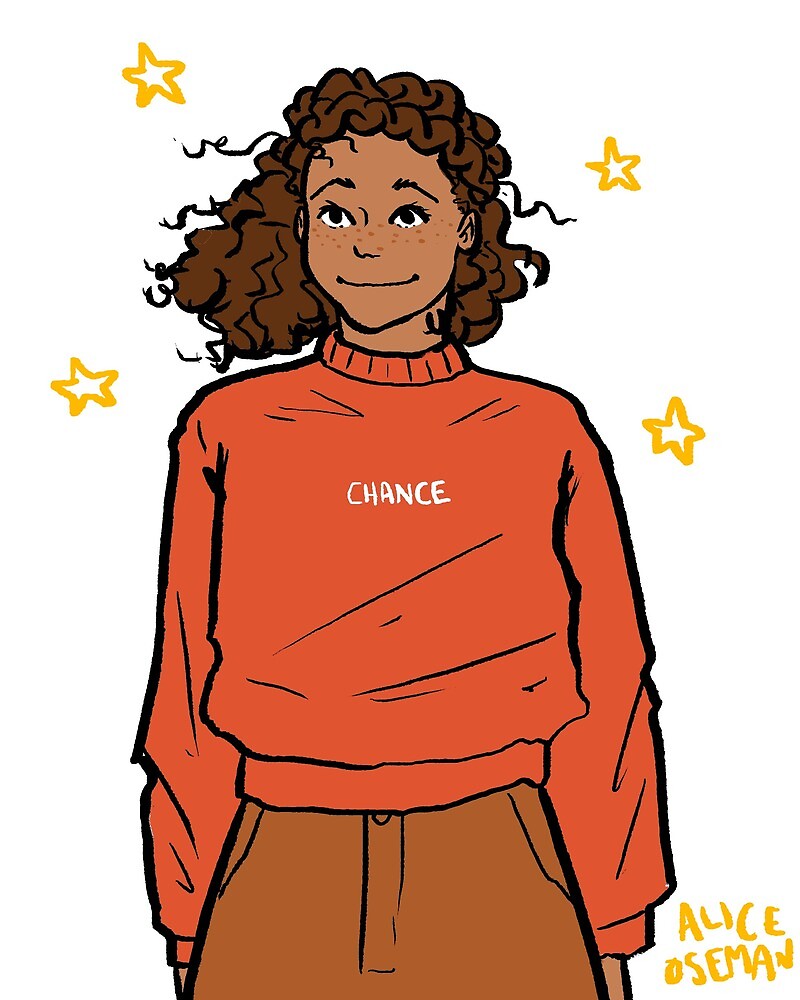 Anyone who's been on my blog for more than 0.2 seconds knows that I adore Radio Silence by Alice Oseman, particularly because I love its main character, Frances. She was probably the most relatable character I read in a book this year. Her narration and story throughout Radio Silence is what made that book shine for me. I miss her and I hope she's doing well.
Favorite reread: The Raven Cycle by Maggie Stiefvater
At the beginning of 2018, I revisited one of my favorite series less than a year after first reading them! It was great being able to pick up on all of the foreshadowing this time through, and for a week or so I just got to lose myself in the mountains of Virginia along with the Gangsey. And yes, I already want to reread them again.
Honorable mentions: The Goose Girl by Shannon Hale, Pride and Prejudice by Jane Austen, and The Gentleman's Guide to Vice and Virtue by Mackenzi Lee
Favorite review that I wrote: The Lady's Guide to Petticoats and Piracy by Mackenzi Lee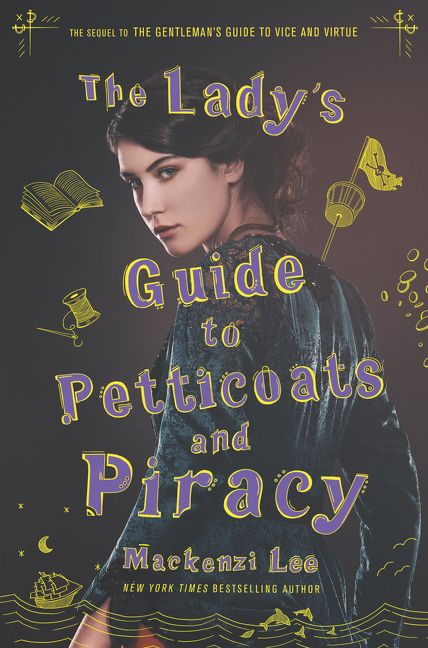 This also happened to be one of the best books I read this year! When I finished, I had so many thoughts swirling around my head and I just wrote and wrote and wrote until they were all out. It took a fair bit of editing to turn it into a review that actually made sense, but it's one of the reviews that I'm most proud of from this year! You can find it right here.
My review for The Seven Husbands of Evelyn Hugo is actually the one with the most hits on my blog, so I'm quite proud of that one as well. 😉
Favorite book event: BookExpo & BookCon
Back in May/June, I got to work at BookExpo and BookCon, which was an incredible experience! Working there meant I didn't get to wander around and attend all the events that regular guests would, but I still had a wonderful time and got to meet some of my favorite authors. And I came away with so many books! It was amazing and I'm sad that I can't do the same thing over again next year.
I wrote about my experience at these events here.
Reading Stats
119 books total. I did a lot of reading this year! This number includes 8 audiobooks, 7 graphic novels, and 11 nonfiction books.
I'm going to be breaking down the books I read this year, using lots and lots of pie charts!
Number of pages
I read a total of 42370 pages in the course of 2018. My average is 356 pages.
Almost 28% of the books I read were in the 400 range! The smallest percentage is books under 100 pages, which is less than 4%.
Genre
My biggest genre for this year is, unsurprisingly, fantasy, at 27%. Coming in at second is contemporary, with 23%! My least read genres are mystery and literary.
Series vs. Standalone
Pretty straightforward – I read more standalone books than series, though not by much!
Author gender
Well, I think it's pretty clear that I read WAY more books written by women than by men in 2018! This is not at all surprising to me.
Age group
60% of the books I read this year were YA, compared to only 32% adult books, and a little sliver of middle grade!
Publication year
This one's pretty interesting! My biggest chunk is books published between 2015 and 2017, at 29%, but my 2018 releases are a big portion as well, at 26%! I had much fewer in earlier years.
Star rating
My average rating for this year was 4.19! Not too bad, I'd say!
The biggest portion of books this year were rated 4 stars, at 37%, with a whole 26% rated 5 stars! 14% received no rating – most of these were ones that I read for school.
What were some of your favorite reads from 2018? How many books did you read this year?