That's right, folks, you read it correctly – we are getting a Netflix show adaptation of Leigh Bardugo's Grishaverse books!
This show will be run by Eric Heisserer, the creator of Arrival and Bird Box, and be comprised of eight episodes combining the Shadow and Bone trilogy and the Six of Crows duology. (source)
Obviously, this is incredible news! I even talked a few months ago about how amazing a Six of Crows adaptation would be! This is something that I've wanted for ages!
But I'm also extremely nervous. As all book-lovers know, adaptations don't always go the way we want them to. Especially when a book is as beloved as Six of Crows, disappointment is always a possibility.
As such, I have many, many questions.
How is this show going to be set up?
All the articles I read say that it's going to be an eight-episode adaptation. Which I can't quite wrap my head around for some reason. Are they going to adapt all five books into eight episodes? Are they going to do the first few episodes devoted to the SaB trilogy and the later ones to the SoC duology? Are they going to change the stories so they overlap in some way? (Which doesn't even make sense in canon because they take place several years apart, but okay.) How is this going to work???
Is there only going to be one season?
Will this be a one-off eight-episode series that covers the whole Grishaverse and then ends?
EDIT: I have just discovered that there is NOT, in fact, only going to be one season! There will be multiple 8-episode seasons. That helps alleviate some of my worries! (source) (thanks to @thewolfandbooks for letting me know!)
What about King of Scars?
I know that book hasn't come out yet, but Nikolai's story still takes place in the Grishaverse and (I assume) deals with events that take place in the earlier books. Will that be adapted too eventually? How will that fit in with the rest of the show?
I am afraid™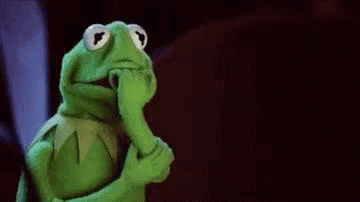 It's no secret that I'm not the biggest fan of the SaB trilogy, whereas Six of Crows and Crooked Kingdom are some of the best fantasy books I've ever read. And even though there are plenty of people that love SaB, I'm pretty sure the general consensus is that SoC is just…better. Which begs the question: Why are they adapting both of these series?
SaB and SoC are completely different stories. SaB is centralized in Ravka and is all about the war that goes on there. It's a fairly typical fantasy story with a Chosen One, a pretty straightforward villain, and several love triangles. SoC, on the other hand, is a heist story with a diverse cast of morally grey characters who are all literally criminals. Tonally, the two stories don't fit together at all. What will happen when they're put together into one story?
I'm worried that having both stories in one show will turn people away from an amazing story. In my opinion, what makes SoC so good is that is doesn't fall into many of the tropes that SaB relies on. It's unique and interesting, and I love every single one of the characters, unlike in SaB, where I have to force myself to care about Alina and Mal. I honestly don't know if I would have read SoC and CK if I'd picked up the SaB trilogy first. If viewers have to watch the first few episodes about the SaB books, will they even want to stick around for the SoC episodes?
Here are some more things that I'm worried about:
The Darkling. Listen, I've already had to live through people romanticizing characters like Snape and Kylo Ren and other slimy, evil, "misunderstood" male characters for the past few years. I don't know if I can handle living through that again with the Darkling.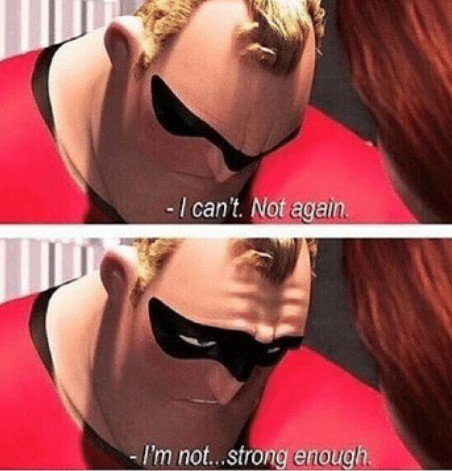 Look, the SoC books are dark and gritty! Our main characters have horrific backstories and do pretty terrible things! I don't want that to be simplified. These book are complex, which is what makes them so good. I'm especially worried about how they deal with Kaz's character, since I feel like it would be so easy to do him wrong.
THEY BETTER NOT WHITEWASH THE CAST. Inej is not white! Jesper is not white! Kuwei is not white! This! Is! Important!
Also I stg if they don't make Kaz disabled…
AND NINA CAN'T BE SKINNY.
Seriously, if they don't get the casting right for SoC, I don't even know what I'll do.
Frankly, the news that they're combining SaB and SoC has me pretty worried. I couldn't care less about SaB but I care A LOT about SoC, and I want to see it have the amazing adaptation that it deserves.
All that said…
There is so much that I'm excited for! First of all, these adaptations are going to bring the Grishaverse books to so many new readers, allowing them to discover their awesomeness. And there are lots of little moments from the books that I can't wait to finally see on screen!
NIKOLAI! I will scream my love for this boy from the rooftops. It's going to be amazing to have his snark come to life!
Ketterdam! The set for this city is going to look so cool – I can already picture it. Seeing the Crows sneak around its dark streets and rooftops is going to be breathtaking.
Wow I'm just picturing this Avengers-style shot with all of the Crows standing together and being badass and….wow. 😍
Can't you just imagine Inej in that opening scene from SoC, creeping silently along the rooftops at night and watching Kaz and the others, her knives gleaming?
Basically all of SoC is going to feel like the best kind of heist movie and I couldn't be more excited.
You know that iconic fight scene from Daredevil when Matt fights a bunch of bad guys in a hallway and it's all one shot and amazingly choreographed? That's, like, exactly what I want for that scene in CK when Kaz fights off his entire gang.
They better have Nikolai's cameo from CK!!!
I want the ending of CK to be exactly as is. Not a moment different. All of it, please.
When it comes down to it, I trust Leigh Bardugo, who's also acting as a producer for this show. As much as I want to see SoC adapted beat for beat, I know there will be changes and I'm okay with that. I'm definitely worried about how this adaptation could go, but I'm also really excited.
Maybe this is all premature and I've worried for nothing, but hey, this is an exciting moment! Whatever happens, Six of Crows and Crooked Kingdom will always be some of my favorite fantasy books, and no adaptation is going to change that.
What do you think about this adaptation news? What are you worried or excited about?
x Margaret