I have very different taste in books than I do in TV. With books, I love the ones that tear my heart out and stomp it into little pieces, the ones that make me stay up too late and question my entire existence. For TV shows, I'm much less angsty. I love a lighthearted, fun show that's focused on characters! That doesn't mean there isn't overlap between some of the books and shows that I love, though, and today I'm bringing you some book recommendations based on some of my favorite TV shows!
Doctor Who (1963–)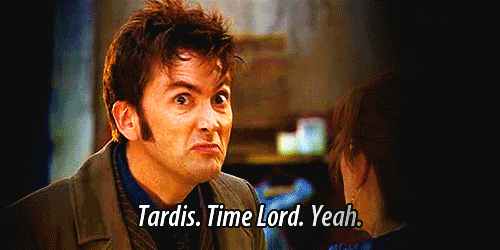 Certainly the longest running TV show on this list, Doctor Who is a classic sci-fi story that has spanned decades. Following the Doctor, a Time Lord who regenerates instead of dying, as they travel through time and space in a blue box called the TARDIS with their human companions and save worlds. Whimsical and silly, but also at times scary and heartbreaking, this show has everything!
The book that I'm recommending for this show is….
Space Opera by Catherynne M. Valente
Humanity is getting its first contact with aliens. These aliens don't want to destroy the planet or enslave its inhabitants, though – they want them to compete in the Metagalactic Grand Prix, a singing competition designed to determine whether a species is sentient and should continue existing. All the humans have to do is not come last, but that might be a challenge when its strongest contestant is washed-up rock band Decibel Jones and the Absolute Zeroes.
This book has much of the same whimsy as Doctor Who, along with its appreciation for the messiness of humanity and a dash of time travel. Plus, I feel like it's quote, "Life is beautiful and life is stupid," could also be a tagline for Doctor Who.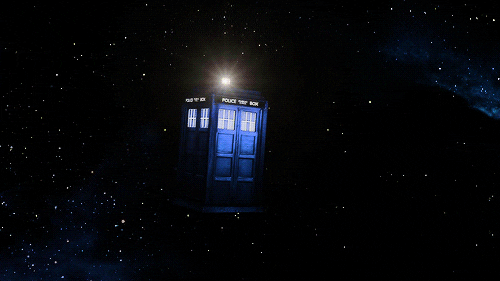 Avatar: the Last Airbender (2003–2008)
Arguably the best animated show ever created, Avatar takes place in a world where certain people have the ability to bend one of the four elements – water, earth, fire, or air. The Avatar is able to bend all four, but he goes missing at the start of a 100-year war with the Fire Nation. When he's found again, it's up to him and his friends to end the war.
The book that I'm recommending for this show is….
Children of Blood and Bone by Tomi Adeyemi
Zélie is a maji, one of the few left alive after many were killed by a ruthless king. Magic in her land has been destroyed, leaving her people powerless. But when a chance encounter with the princess gives her renewed hope, Zélie must set out with a group of others on a quest to restore magic.
Tomi Adeyemi has said that this book was influenced in part by Avatar, and it shows! Not only are most of the magical abilities based on elements – though in a unique way from Avatar – but it has a very similar feeling throughout. Both this book and the show are fun, adventurous stories with incredibly dark undertones and themes of genocide, systemic violence, and war. If you love one, you'll love the other too!
The Good Place (2016–)
Eleanor Shellstrop opens her eyes to discover that she's dead. Somehow, though, she made it to the Good Place, even though she wasn't exactly a good person during her life. She's definitely not supposed to be here, but she's determined to stay out of the Bad Place using whatever means necessary.
The book that I'm recommending for this show is….
Jane, Unlimited by Kristin Cashore
Jane's aunt always told her to visit the isolated mansion Tu Reviens if she got the chance. Even though, her aunt is gone, Jane has been invited to the mansion, where she will be presented with a choice that will lead her down five different paths.
Both this book and this show have multiple timelines, all offering different scenarios of what might happen to the characters. Jane goes on five different journeys based on what decision she makes, and the characters from The Good Place encounter several different versions of reality. This book will make you love the characters just as much as in The Good Place, and it will also make you consider how the smallest actions and choices impact your life.
Yuri on Ice (2016–)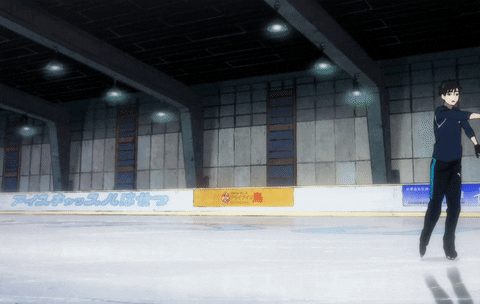 The only anime I've ever loved, this show follows figure skater Yuuri Katsuki on his quest to win gold at the Grand Prix. After a devastating failure, Yuuri is at his lowest, until his idol, Viktor Nikiforov, shows up wanting to coach him. On his journey to the Grand Prix, Yuuri grows stronger as his relationship with Viktor develops.
The book that I'm recommending for this show is….
Check Please! by Ngozi Ukazu
Figure skater and baker Bitty shows up at Samwell University to join the hockey team, but he's not quite prepared for playing such an intense and competitive sport. Luckily, he's got new friends and teammates to support him, and the team captain, Jack, who's teaching him about checking.
Not only do both of these stories have to do with ice skating, but they both deal strongly with representations mental health and healthy mlm relationships. This graphic novel will have you rooting for Bitty and Jack just as much as Yuuri and Viktor. They're both wholesome and feel-good stories that won't leave you anytime soon!
Sense8 (2015–2018)
Following eight individuals across the world and their strange mental connection with each other, this show is exciting, emotional, and asks questions about what it means to love and be human. All eight of the characters have their own distinct story, which overlap with each other to create a masterful show that never slows down.
The book that I'm recommending for this show is….
Never Let Me Go by Kazuo Ishiguro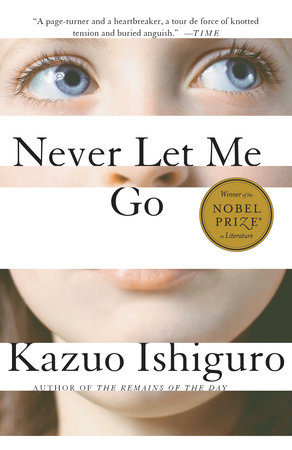 Kathy grew up in an isolated English boarding school, told throughout her life that she was special and must protect herself from the outside world as much as possible. Only when she and her friends grow up and leave school does she realize why they were so isolated and what they were raised to do.
This slow-burning sci-fi novel raises many of the same questions as Sense8 – what makes us human, what the world thinks of people who are different, and what it means to love another person. Both are emotional rollercoasters that sneak up on you until you realize that you're fully invested. And both, if you will, never let you go. These stories will stay with me for a long time, no doubt.
Brooklyn Nine Nine (2013–)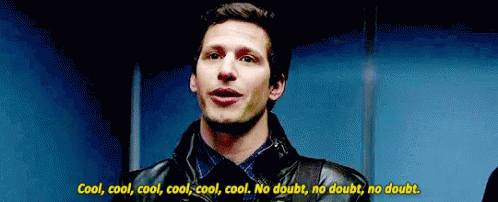 This comedy show follows a group of detectives in Brooklyn – their relationships, their hijinks, their growth. It's funny and heartfelt and all of the characters are so dear to me.
The book that I'm recommending for this show is….
Good Omens by Neil Gaiman and Terry Pratchett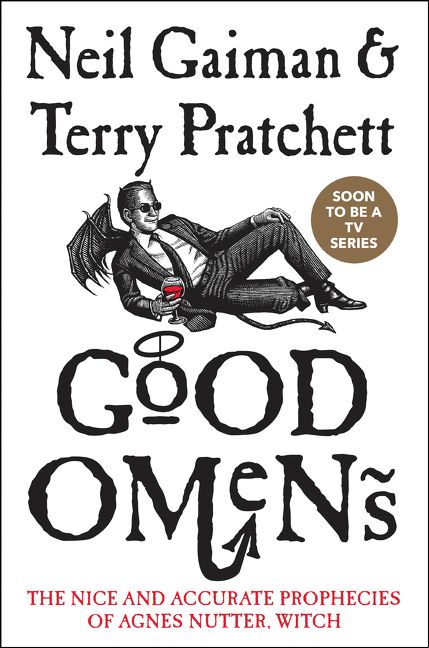 The end of the world is right around the corner, just as it's supposed to be, with the armies of heaven and hell preparing for an epic showdown. The only ones standing between humanity and its doom are an odd pair: an angel and a demon who have gotten used to living among humans and reluctantly pair up to stop the apocalypse.
This book – as you might be able to guess based on its two authors – is hilarious, which to me makes it fit perfectly with Brooklyn Nine Nine. They might be about completely different topics, but both take a subject you might not think of as humorous – a police precinct and, well, the end of the world – and make it into a hilarious adventure. Good Omens almost has a sitcom feel, just with angels and demons instead of regular people. Plus, both this show and this book have huge followings of people who love them dearly!
Pushing Daisies (2007-2009)
The fact that this show was cancelled after only two seasons is one of the greatest tragedies of my life. Following Ned the Piemaker, who can wake dead people with a single touch, his reawakened girlfriend Chuck, detective Emerson Cod, and hopeless romantic Olive as they solve murders, this show is bright, funny, and endlessly feel-good.
The book that I'm recommending for this show is….
Sourdough by Robin Sloan
I've just barely finished this book this morning but I have to recommend it!
Lois' life is spent programming for a robotics start-up – at least, until the take-out place she orders from every day unexpectedly closes down and leaves her with their sourdough starter. Through this, Lois discovers a new love of baking…and that's when the weird stuff starts to happen.
Beyond the obvious connection through baking – and trust me, this show and this book will leave you very hungry for pie and bread respectively – this book has quite a similar feel to Pushing Daisies. Whimsical, a little weird, and more than a little fantastical, it sucks you in and doesn't let you go. Plus, it has lovable and relatable characters that will make you smile through the weirdness of the story!
The X-Files (1993-2018)
This classic TV show follows Mulder and Scully, two FBI agents tasked with the strangest cases that can't be explained by science. Mulder, the believer, wants to uncover the secret of his sister's disappearance, and Scully, the skeptic, wants answers to her questions.
The book that I'm recommending for this show is….
An Absolutely Remarkable Thing by Hank Green
April May doesn't think much of the huge statue that she finds one night in New York City, until the video she makes with it goes viral and she discovers that these statues have appeared, without explanation, all over the world. Now April is at the center of a mystery that all of humanity is trying to work out, showing them at their best and their worst.
This book is all about first contact with extraterrestrials, which Mulder and Scully would be all over. I'm sure they're at the forefront of investigating the Carls. Both stories are full of mystery and darkness, as well as humor and fun, focusing on the human side of the alien story and what it means when we discover that we're not alone in the universe.
Alas, I couldn't think of a single book to recommend based on Parks and Recreation, which is also one of my favorite shows. So it's on here in spirit.
Have you watched any of these shows? What are some of your favorite TV shows? What books would you recommend based on them?
x Margaret 
goodreads | twitter | pinterest
Pin this!