King of Scars
by Leigh Bardugo
"You are no longer one man. You are an army. You are the double eagle. You are all of Ravka."
Published Jan. 29, 2019 by Imprint
528 pages
Genre: YA fantasy
Date finished: Feb. 1, 2019
Content warnings: references to drug use and addiction, references to sexual abuse
Summary:
Nikolai Lantsov has always had a gift for the impossible. No one knows what he endured in his country's bloody civil war—and he intends to keep it that way. Now, as enemies gather at his weakened borders, the young king must find a way to refill Ravka's coffers, forge new alliances, and stop a rising threat to the once-great Grisha Army.
Yet with every day a dark magic within him grows stronger, threatening to destroy all he has built. With the help of a young monk and a legendary Grisha Squaller, Nikolai will journey to the places in Ravka where the deepest magic survives to vanquish the terrible legacy inside him. He will risk everything to save his country and himself. But some secrets aren't meant to stay buried—and some wounds aren't meant to heal.
My thoughts (spoiler free)
WARNING: this review contains spoilers for the Shadow and Bone trilogy and the Six of Crows duology.
This book is the culmination of everything that Leigh Bardugo has created up until now, and it is glorious.
Technically, this is the first book in a new series. But it takes place in the same universe as the Shadow and Bone trilogy and the Six of Crows duology, and you do need to have read those books in order to understand this one, so it feels more like the continuation of the universe.
Taking place three years after Ruin and Rising and a few months after Crooked Kingdom, Ravka is still recovering from its civil war and the Darkling's devastation. Buried in debt, locked in an arms race with its enemies, and facing the threat of the dangerous drug jurda parem, Ravka's young king doesn't need more trouble on his hands. But it's Ravka. There's always more.
This book mainly follows three perspectives…
Nikolai, the titular king of scars, and also king of my heart. Still dealing with the aftereffects of the Darkling's control while juggling politics and a potential marriage, Nikolai must face his demons (literally) and discover what truly drives him as a king. All the while, remaining snarky and impeccably dressed. I didn't think it was possible for my love for Nikolai to grow, but I think it has multiplied. (It also hit me part of the way through that he's my age. How???)
"In Nikolai's experience, honesty was much like herbal tea – something well-meaning people recommended when they were out of better options."

Zoya, Nikolai's most loyal general. I was certainly not her biggest fan in the Shadow and Bone trilogy, mostly because she wasn't very fleshed out, but this book gave her much more character development and made me love her more than I ever imagined I could. I don't get to read many female characters with her unapologetic fierceness, coldness, and strength – it's refreshing to read!
"Zoya of the lost city. Zoya of the garden. Zoya bleeding in the snow. You are strong enough to survive the fall."
And Nina! Her story takes place separate from the others as she travels undercover in Fjerda to find Grisha in hiding. And let me tell you, I thought I had cried all my tears about Matthias Helvar in Crooked Kingdom, but BOY was I wrong. I loved seeing Nina's story pick up where we left her, and even more so, I loved seeing her be unashamedly herself even in the most dangerous and harrowing environment.
"Call me Grisha. Call me zowa. Call me death, if you like."
Reading the Shadow and Bone trilogy so recently put this book in sharp contrast, showing me clearly how far Leigh Bardugo has come as a writer and a storyteller. Not only did I actually care about the characters and the romance – I cared a lot, in fact – but I was drawn into the story within the first pages, eagerly watching the setup unfold. As the conflict got deeper and more complex, I only grew more excited. Bardugo truly knows how to spin a story. And every time I was getting comfortable and thought I knew what was coming next, she took a swift turn and went in a direction I never expected.
This book goes deeper into this world's magic and mythology than ever before, which would not have been possible if it weren't building on all of her previous books in the Grishaverse. The stakes are higher than ever before, with not just Ravka or Ketterdam, but the whole world at stake. I love that we continue to learn new things about this world and how the characters operate within it!
In the course of this book, Leigh Bardugo tells of politics, the sacrifices of ruling, mythology, the danger of idolization, the complexity of trauma, the legacy of bigotry, and so much more. I flew through the 500+ pages over a single day, and my family can attest to how often I gasped aloud or shouted "OH NO" at the pages while reading. And that ending….wow. That ending. Let's just say that I have no idea how I'm going to survive until the next book.
(If you've finished King of Scars, please come scream about it with me on Twitter or something! Keep spoilers out of the comments, though!)
I haven't gotten this invested in a high fantasy book in such a long time and I was beginning to wonder if I just didn't love the genre as much as I once did. But this book was everything that I wanted in a fantasy story. Yes, it helped that I was already familiar with the world, so I didn't have to go through the process of getting acclimated to a new setting. But more than that, Leigh Bardugo reminded me over and over again in the course of this book why she is a master of fantasy. If you've been on the fence about getting into the Grishaverse books, I hope this is the push that you need. Even getting through the kinda meh Shadow and Bone series is worth it in order to make it to this masterpiece.
TL;DR: I ❤️ Nikolai.
"The Lantsov line is said to be descended from the firebird, but we are just men and often very weak men. I can't change what my ancestors did. I can only hope to repair some of the damage and set us on a different course."
Similar books: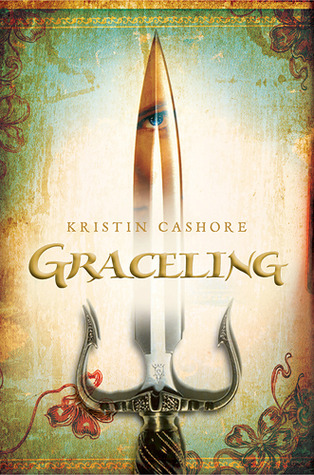 x Margaret 
goodreads | twitter | pinterest
Pin this!