Tomorrow, February 8, marks the one-year anniversary of my very first post on this blog.
I can't believe that I've been blogging for an entire year! Time really does fly, huh? In that time, I've published 109 posts and written 115,370 words. A year ago, I don't think I could ever have imagined I'd be here now!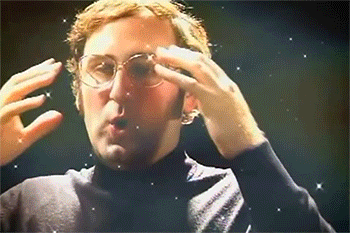 In the past year, it's safe to say that I've learned a thing or two, not only about blogging in general, but about how I fit into the blogging world. And today I'm going to share a few of those things with you!
This isn't really a list of tips – maybe I'll do a separate post for that in the future – but more a reflection on things I've realized in the past year. So without further ado, here they are: the six things that I've learned in a year of blogging!
1. Don't compare myself to others' progress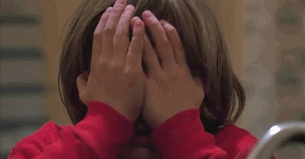 It's so easy to be discouraged when I see others building an audience faster than me or hitting milestones before I do. In those moments, I feel like I'm failing somehow, but I have to remind myself that it's not a competition. Other peoples' success doesn't mean my failure. I simply don't have the time to post every day or commit a huge amount of time to social media, and maybe that means slower growth, but that's okay. I'm here because I love doing this, and comparing my numbers to someone else's will only bring me down!
2. Do what I like to do, not what everyone else is doing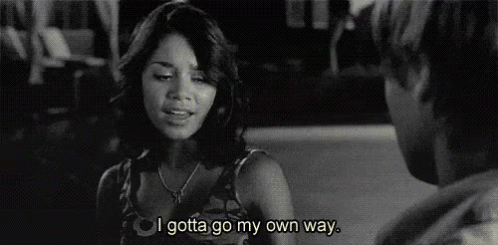 In a similar vein to the last point, I can get discouraged when I see other people doing a certain type of post that I don't do. Sure, lots of people love taking part in weekly memes and tags, which is awesome for them, but those aren't the kinds of posts I enjoy doing. Instead, I've learned focus my energy on the content that I like creating. I gotta go my own way!
3. Be creative, if only for myself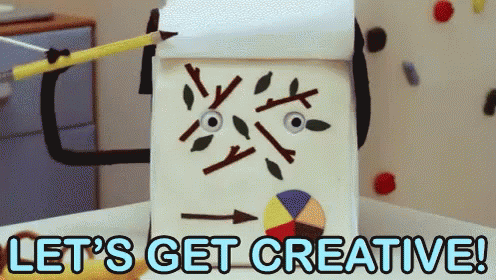 Some of my favorite posts that I've done have been the ones that let me be creative, such as my Emoji Book Challenge, reacting to bad writing advice, and sorting favorite characters! They're not always the ones that get the most views – in fact, they sometimes get the least views – but they're the ones that I enjoy making the most. Even if I'm the only one who has fun with them, that's fine!
4. It's all about community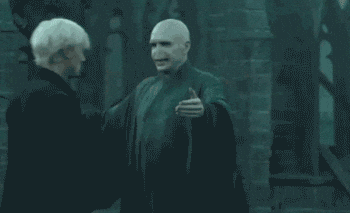 As much as my previous points have emphasized doing things my own way and not focusing on what others do, I've learned that one of the best parts of book blogging is taking part in the community. The internet is full of amazing bookish people who love the same things as me! Getting to talk to likeminded people, share opinions and reactions, and join a community of amazing book nerds has been one of the most rewarding things about book blogging.
5. Blogging is work and I should treat it as such
When I was first starting out, I was so excited and brimming with ideas that writing posts was no trouble at all. As I got more settled, though, and my life grew busier, it became more difficult to fit it in. I had to shift my thinking to make sure that I considered blogging work. It's not just something that I do when I'm in the mood – it deserves time that I set aside specifically for this purpose. Treating blogging as work has made it easier, rather than harder.
6. Learning about the book/publishing world in general
I thought I knew a lot about the book world when I was starting out, but I quickly realized there was so much more to discover! This blogging experience has been so valuable to me since I do want to work in publishing one day, and these are things that I only could have learned through getting involved in the community. From staying on top of new releases to learning how publicists find reviewers to send ARCs, I've discovered so much more about the book industry.
This year of blogging would not have been nearly as fun and rewarding if it weren't for all the people who have joined me along the way. So if you've ever commented on a post, talked to me on Twitter, or even just read something I wrote and smiled because of it, you have encouraged me to keep going and made all of this worth it. Thank you all so much! I don't think I would have made it this far without you!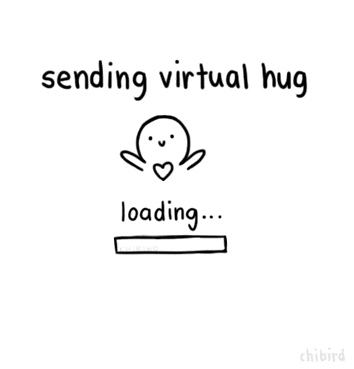 x Margaret 
goodreads | twitter | pinterest
Pin this!