It's awards season!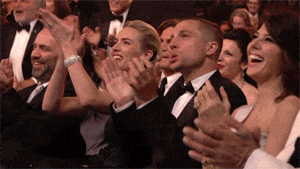 To celebrate upcoming Academy Awards for films, I'm going to be creating my own awards for something that, frankly, I'm much more informed about: BOOKS! (Duh. What else did you expect?)
The Academy Awards have categories for awards that they give every year, and I'm going to be giving awards to books that I've read in the past year based on those categories.
I'm going to make an effort not to talk about the books from my Top 10 of 2018, since I feel like I've already talked about these so much, but a few might sneak in. 😉
Without further ado, welcome to the first annual Book Academy Awards! Sit back, relax, and enjoy the show!
Best Actor in a Leading Role ➡️ Best Male Protagonist
Jimmy Kaga-Ricci from I Was Born For This by Alice Oseman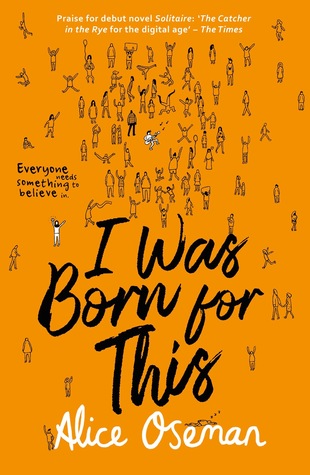 Jimmy is the frontman for the band The Ark, but he's falling out of love with performing because of the intense anxiety his fame brings. I just wanted to wrap Jimmy up in blankets and protect him from the world!
Best Actor in a Supporting Role ➡️ Best Male Secondary Character
Nikolai Lantsov from the Grisha Trilogy by Leigh Bardugo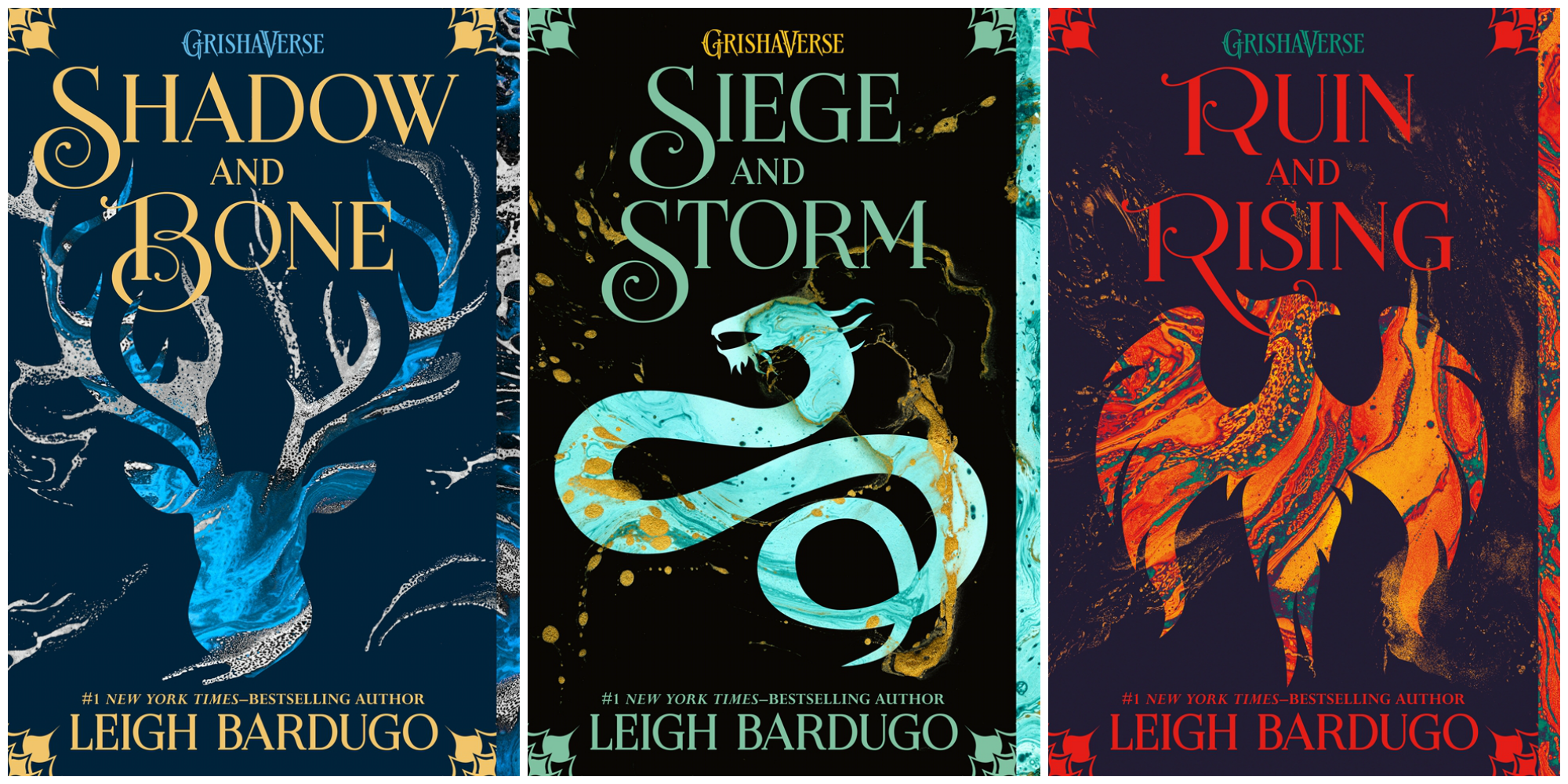 This is kind of cheating because Nikolai technically has his own book now, BUT he was what made the Grisha trilogy worth it. This prince/privateer/war hero is hands down the best part of that trilogy – he absolutely stole the show!
Best Actress in a Leading Role ➡️ Best Female Protagonist
Lara Jean Song Covey from To All the Boys I've Loved Before by Jenny Han
Lara Jean is one of the most relatable protagonists in YA by far. Her compassion for her family, her nerdy references, her worries about change and relationships, and her entire character make her so endearing and fun to read about!
Best Actress in a Supporting Role ➡️ Best Female Secondary Character
Sydney Clarke from Vicious by V.E. Schwab
Sydney is just a young girl when she enters into this story, but she's already been through so much and become so tough. I loved watching a familial relationship grow between her and Victor and Mitch, and of course her dog, Dol.
Best Documentary Feature ➡️ Best Nonfiction Book
Spinning by Tillie Walden
This graphic memoir follows Tillie Walden in her childhood as she learns figure skating and grows up. It was bittersweet and subtle and nostalgic, and an absolute joy to read!
Best Animated Film ➡️ Best Graphic Novel
Heartstopper by Alice Oseman
I've been reading this as a webcomic for a while, but I finally got to read the physical version and it was just as amazing! The story is ridiculously cute and leaves my heart full of warm fuzzies for Nick and Charlie.
Best Visual Effects ➡️ Best Book Cover
Girls of Paper and Fire by Natasha Ngan
I mean, look at it. Need I say more??
Best Adapted Screenplay ➡️ Best Retelling
Pride by Ibi Zoboi
This retelling of Pride and Prejudice set in modern day Brooklyn was absolutely spot on! I think the story transfers perfectly into this setting and Ibi Zoboi did an incredible job with retelling the older story in a modern context.
Best Cinematography ➡️ Best Worldbuilding
Children of Blood and Bone by Tomi Adeyemi
I was absolutely blown away by the worldbuilding in this book, which takes inspiration from West African mythology. I could tell how much work and care was put into crafting every little detail!
Best Director  ➡️ Best Author
Alice Oseman (Solitaire, Radio Silence, I Was Born For This, Heartstopper)
I've already included two of her books on this list, so it seems only natural to put her in this spot! Alice Oseman is easily my favorite author that I've discovered in the past year. Hard to believe that a year ago I had no idea who she was! And now her books have changed my life…
Best Picture ➡️ Best Book
Since I've already talked about all the best books I read in 2018, I'll instead talk about the best book I've read so far in 2019! Which is…
King of Scars by Leigh Bardugo
I LOVED returning to Ravka and getting more into Nikolai's head in this book! Leigh Bardugo continues to grow as a fantasy writer; I'm constantly impressed as her world grows and the stakes get higher and higher. Everything about this book was simply masterful. Plus, it made me love Zoya, which is something I never thought would happen!
What books would you give Oscars to if you could? What's your "best picture" from the past year? Do you have any predictions for the actual Academy Awards?
x Margaret 
goodreads | twitter | pinterest
Pin this!