I often complain about romance in books because I'm a bitter gremlin with a heart of stone. (In fact, I wrote a whole post about it on Valentine's Day. I'm basically the Grinch of that holiday.)
BUT I actually love reading books with good romance in them. I'm just very picky when it comes to those storylines. There are some tropes, though, that I can't get enough of, and if they're included in a story, there is a much higher chance of me loving it. So today I'm going to be talking about six romance tropes that I love!
I'm also giving examples of couples, which might include some mild spoilers. I'll put the book covers before listing the couples, so definitely skip over those if you don't want to know anything about who ends up with who!
Partners in crime
You know that couple that everyone knows as a team? They support each other and make each other stronger, and when the bad guys see them coming together they know they're doomed? I LOVE this. It's fun even when it's not a romantic relationship, but when you've got a couple like this, they become the power couple of the century.
Examples:
Percy and Annabeth from Percy Jackson and the Olympians by Rick Riordan
Kaz and Inej from Six of Crows by Leigh Bardugo
TV example: Mulder and Scully from The X-Files
Secret identities
Any time there is one or more character hiding their identity from other characters, I know in my bones that there is going to be a super dramatic identity reveal with the love interests, and I'm going to fall for it every time. I just love seeing characters fall for each other before they know the other person's secret identity! I don't know what it is! But it's amazing!
Examples:
Simon and Blue from Simon vs. the Homo Sapiens Agenda by Becky Albertalli
Deryn and Alek from Leviathan by Scott Westerfeld
Antagonism to lovers
I don't mean enemies to lovers, with two people on opposite sides of a conflict fall for each other, because honestly I have mixed feelings about that. I mean when two people meet and instantly dislike each other, probably say mean things to each other, and then gradually start to see a different side of that person, but by that time they think it's too late and the other person will never forgive them for the terrible things they said! It's just *clenches fist* so good, and I fall for it every time.
Examples: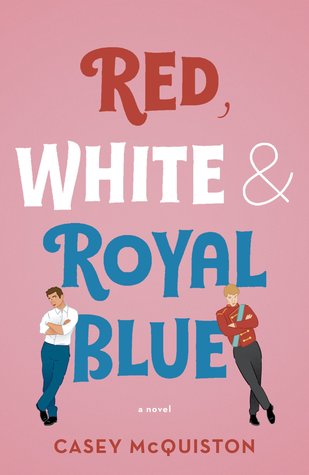 Elizabeth and Darcy from Pride and Prejudice by Jane Austen
Simon and Baz from Carry On by Rainbow Rowell
Alex and Henry from Red, White & Royal Blue by Casey McQuiston
Slow burn
Pretty basic, but when you stretch out relationship growth over the course of an entire book, or even better, an entire series, I will absolutely die (in the best possible way). I don't want them to not be together for stupid, plot-convenient reasons, but when they take their time realizing their feelings and developing enough as characters to enter into a relationship that's been building up for pages and pages and pages…..YES.
Examples:
Ron and Hermione from Harry Potter by J.K. Rowling
Adam and Ronan from The Raven Cycle by Maggie Stiefvater
Bringing out the best in each other
This should probably be a staple for any relationship, but I adore it when it's so clear that these characters are their best selves when they're together. They support each other and really, truly care about the other person's success, and they just understand each other on a deeper level. I! Love! It!
Examples: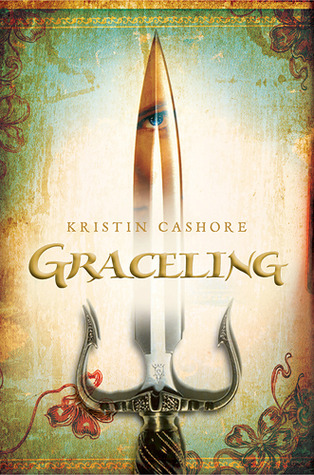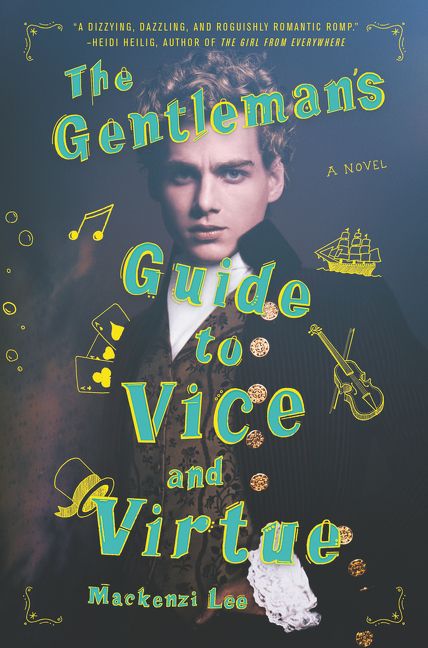 Katsa and Po from Graceling by Kristin Cashore
Harry and Ginny from Harry Potter by J.K. Rowling
Monty and Percy from The Gentleman's Guide to Vice and Virtue by Mackenzi Lee
Couples that can't touch
This is such a weirdly specific thing that I don't even know if it counts as a trope, but hey, I love it. I guess I can only explain it using examples…
Kaz and Inej from Six of Crows by Leigh Bardugo, who can't touch because of both of their severe PTSD, yet somehow that bathroom scene in Crooked Kingdom was one of the most romantically charged scenes I've ever read.
Blue and Gansey from The Raven Cycle by Maggie Stiefvater, who can't kiss because she's cursed, yet those midnight car ride scenes are some of my favorite in the series.
TV example, but Ned and Chuck from Pushing Daisies, who can't touch because he'll kill her! Unfortunate! I love it.
I don't know what it says about me that some of the most romantic scenes I can think of in YA are ones where the characters don't – and can't – kiss, but for some reason, I can't get enough.
What are your favorite romance tropes? Do you love any of the couples I used as examples?
x Margaret 
goodreads | twitter | pinterest
Pin this!