Lumos!
Hello all! For the month of April, I will be participating in the O.W.L.s Magical Readathon, from April 1-30! I've been looking for a readathon to join in with, since that's one of my goals for 2019, and this one looks right up my alley!
The readathon is hosted by Book Roast on Youtube, and you can get all the details in this video. Essentially, the goal is to read books based on certain prompts to earn O.W.L.s (Ordinary Wizarding Levels, the standardized tests in the Harry Potter universe). The prompts are all here.
Another component of the readathon is choosing a wizarding career based on the O.W.L.s you earn, which are listed out here. This booklet is so amazing and in depth, I'm a little in awe!
Picking my magical career was difficult, since there were so many cool options and I kind of want to do them all. Finally, I decided that I wanted to become a librarian. In the words of a certain Draco Malfoy, I'll have the greatest wizard career…
The career description says that I'd get to hunt down old missing tomes, so it's kind of like a book treasure hunter??? Indiana Jones for books???? Yes please! I'd also get to work in the Department of Mysteries and hopefully take over the Hogwarts Library from Madame Pince, who is terrible! I can't wait!
To pursue this career, I have to pass five O.W.L.s: Ancient Runes, Arithmancy, Defense Against the Dark Arts, History of Magic, and Transfiguration.
My TBR
Ancient Runes 📜 retelling
Unmarriageable by Soniah Kamal
This retelling of Pride & Prejudice is set in modern-day Pakistan! The character are Alys Binat and Mr. Darsee – basically, this is recipe for success and I can't wait to read it.
Arithmancy 💯 work written by more than one author
The Legend of Korra: Turf Wars by Michael Dante DiMartino, illustrated by Irene Koh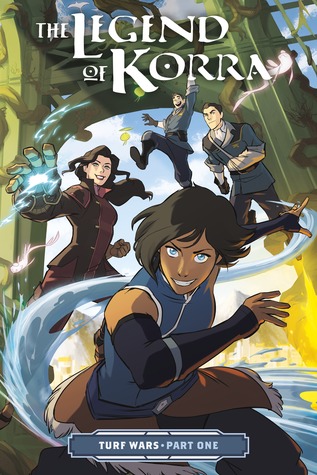 Maybe this is cheating a liiiittle bit, since it's not technically written by two authors, but is written and illustrated by different people. But still, the illustrations are part of the story, so I'm counting it! These comics are set right after the end of The Legend of Korra.
Defense Against the Dark Arts ⚫️ Reducto: a title that starts with "R"
Her Royal Highness by Rachel Hawkins
Once again, this is maybe stretching the rules a bit, since the second word starts with R. But I didn't have anything else for this category and I really want to read this ARC before it comes out in May! This follows an American girl who goes to a boarding school in Scotland and ends up being roommates with the princess. NICE.
History of Magic 📚 published at least 10 years ago
Sabriel by Garth Nix
This was, in fact, published over twenty years ago, so I'm gonna say that makes up for my stretches in the last two prompts. 😉 This is a classic fantasy book and honestly I don't know that much about it, but I'm excited to find out!
Transfiguration 🚩 sprayed edges or red cover
The Scorpio Races by Maggie Stiefvater
Since I don't have any books with sprayed edges that I want to read, I'm going with the red cover prompt. This is a book that I've been wanting to read for a while, since Maggie Stiefvater is one of my favorite authors, so hopefully April will be the month to do it!
In order to earn an Outstanding on my O.W.L.s, however, I need to complete nine exams (prompts). Because I am a Ravenclaw and an overachiever, I'm adding on four more prompts for myself to complete!
Charms ✨ age line: read an adult book
Circe by Madeline Miller
I guess this could also count for the retelling category, since this is a retelling of Circe's story from The Odyssey. I was on hold for this book at the library for literal months, but I finally have it now!
Muggle Studies 💻 contemporary
On the Come Up by Angie Thomas
It seems like everyone except for me has already read this book, so I'm excited to jump on the bandwagon! This book follows Bri, who wants to be a rap legend, and I've heard so many amazing things about it.
Potions 🍵 next ingredient: a sequel
Shadows of Self by Brandon Sanderson
I'll finally be continuing with the Mistborn Alloy Era series! I read The Alloy of Law almost a year and a half ago, so it's about time. Why does this cover have to be so ugly though??
Herbology 🌿 plant on the cover
Bloom by Kevin Panetta 
Look, there's a little leafy dude on that cover! This is a graphic novel about baking and bands and first love, and it sounds so adorable.
Are you participating in this readathon? What books do you hope to read in April?
x Margaret 
goodreads | twitter | pinterest
Pin this!