Hey. I want to be famous.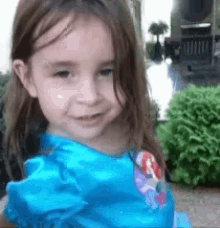 Just kidding – being famous sounds like an absolute nightmare to me. The constant scrutiny? People paying attention to every word I say? *shudders* No thanks.
That said, I find books about fame so fascinating. Watching characters deal with various types of popularity, seeing everything that comes with that level of attention? It's so interesting to read about! I'm even sort of writing about it in my own WIP that I'm working on at the moment.
Today I'm going to be recommending five books that deal with fame. It might not be the central theme in all of them, but all five have main characters who are somehow in the spotlight, from Hollywood stars to online artists. Even though I would never, ever want to be famous, I love reading about these characters in these insane situations!
An Absolutely Remarkable Thing by Hank Green
"The most insidious part of fame for April wasn't that other people dehumanized her; it was that she dehumanized herself. She came to see herself not as a person but as a tool."
When twenty-three year old April May finds an odd statue on the street one night in New York City, she and her friend Andy make a video with it. As it turns out, these statues have appeared all over the world and April's video was the very first. Literally overnight, she becomes famous and unexpectedly becomes a spokesperson for everything having to do with these statues.
One of the most fascinating aspects of this book is the fact that April doesn't become famous because she's exceptionally talented or special; she just happened to be in the right place at the right time. Since the book is framed as her looking back on all her past mistakes, she's completely aware of the negative affect that fame has on her life, yet we watch her make all those mistakes nonetheless. Even though this book is science fiction, it has a lot to say about how the world looks at famous people and the influence that they have, the role of social media, and what it means to be in the spotlight.
I Was Born For This by Alice Oseman
"I shrug. 'Must be nice to just … be a person.'
Rowan stares at me. The flashing lights reflect in his glasses. 'But we're gods, Jimmy. What's better than that?'"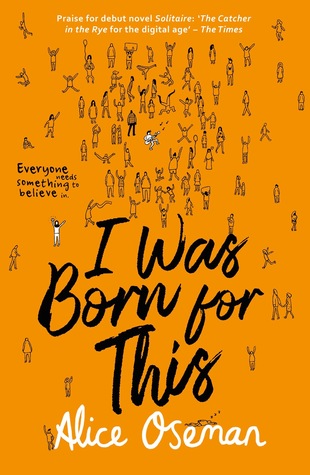 Angel's life seems to revolve around a band called The Ark. Jimmy is the frontman of The Ark, and he's being worn down by the constant attention he gets. One day, their lives intersect in a way that changes them both.
This book manages to show both sides of the equation, the famous person and the fan, in a nuanced and sympathetic way. For Jimmy, fame and the constant pressure and anxiety that comes with it is taking the joy out of performing. He's tired of being in the spotlight, being unable to go outside without being recognized, and having everyone know his name. Angel, on the other hand, feels like her life has meaning because of Jimmy's band. Alice Oseman shows that fandom and fame isn't all good or all bad; it's not all anything.
The Seven Husbands of Evelyn Hugo by Taylor Jenkins Reid
"Why have I spent so long settling for less when I know damn well the world expects more?" 
Evelyn Hugo is one of the most famous actresses of her day, the golden age of Hollywood. Now in her late 70s, she's asked a journalist named Monique to write her biography. The stories of her life, her fame, the seven husbands she had along the way, and her real true love all come to light.
This book follows Evelyn Hugo through almost her entire life, watching her rise to fame and everything that came along with that. Her ambition, her manipulation, and her ruthlessness in trying to reach the top makes her such a fascinating character. Not only does this book give us a lot to think about in terms of fame in Hollywood, but it also deals with being in a relationship, especially a relationship you have to keep a secret, when you're in the public spotlight. This is one of my favorite books and you should definitely read it if you haven't already.
Eliza and Her Monsters by Francesca Zappia
"Disappearing is an art form, and I am its queen."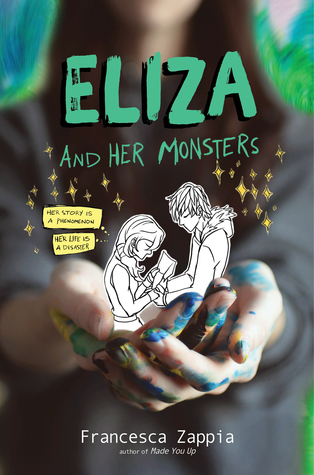 In school and around her family, Eliza is quiet and withdrawn. Online, she's the anonymous creator of a famous webcomic called Monstrous Sea. Eliza doesn't want these two parts of her life to overlap, but when lines start to blur and her anonymity is threatened, her life changes drastically.
This book presents a different kind of fame than the other recommendations I have here. Eliza is literally living a double life; nobody in real life knows that she creates this webcomic, yet she's incredibly popular online. Thus, she has her own unique struggles to deal with: wanting to stay out of the spotlight in real life and also feeling pressure from online communities. There's a lot in here about fandom, online culture, and anxiety that is so interesting and well done.
Red, White and Royal Blue by Casey McQuiston
"Thinking about history makes me wonder how I'll fit into it one day, I guess."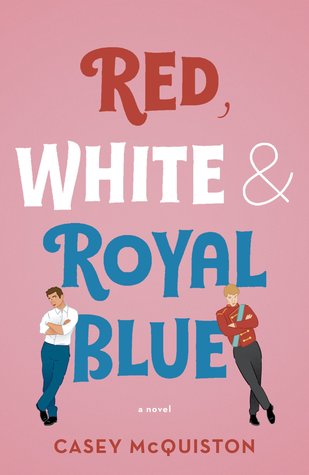 Alex is the son of the President of the United States. Henry is the Prince of England. They hate each other. When an incident at the royal wedding threatens an international scandal, though, they are forced to stage a fake friendship.
In this book, both of the characters are at insane levels of fame, to the point where their every move and word is watched and analyzed. Both of them have spent a long time with this kind of attention, and they know how to use it to their advantage. Reading this book kind of blew my mind at the lengths they had to go to in order to gain favor with the public and keep approval ratings up, not just for themselves but for their countries. Plus, like Evelyn Hugo, this book deals with being in a relationship that has to be kept secret from the world. I completely adored this book and you should all go read it when it comes out on May 14th!
What books do you like that deal with fame? Would you ever want to be famous? 
x Margaret 
goodreads | twitter | pinterest
Pin this!