"There's nothing hidden in your head
The Sorting Hat can't see,
So try me on and I will tell you
Where you ought to be."
Whether you belong in Gryffindor, Hufflepuff, Ravenclaw, Slytherin, or somewhere in between, I've got a book recommendation for you! These recommendations are based partly on where the book's characters would be Sorted (in my opinion) and partly on my own sense of the book's general vibe. I've got three recommendations for each House, so hopefully you'll find something in here for you!

Gryffindor
"You might belong in Gryffindor,
Where dwell the brave at heart,
Their daring, nerve and chivalry
Set Gryffindors apart"
These books are full of characters with the courage and nerve to do the right thing and fight their way through. Anyone who relates when Harry throws himself into dangerous situations without thinking might just love these books.
Skyward by Brandon Sanderson
This YA sci-fi about a girl who wants to become a starship pilot not only has plenty of epic action scenes, but its main character is probably the most Gryffindor to ever Gryffindor. Plus, this book looks at the danger of a society that over-emphasizes aggression and heroism, which could be interesting for Gryffindor readers.
Sadie by Courtney Summers
Following a teen girl hunting down her sister's killer and a podcaster searching for missing girls, this intense book is all about getting justice and making sure no one else can get hurt again. Even though Sadie faces dangerous and horrifying situations, she perseveres, making her a Gryffindor in my eyes.
Leviathan by Scott Westerfeld
In an alternate version of World War 1, two teens on opposite sides of the conflict find their paths colliding. Action-packing, thrilling, and lots of fun, this book is perfect for Gryffindors, who will most likely relate to the main characters' desire to always be at the center of the action.
Hufflepuff
"You might belong in Hufflepuff,
Where they are just and loyal,
Those patient Hufflepuffs are true,
And unafraid of toil."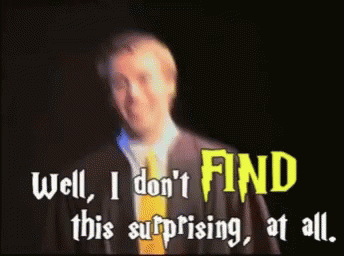 These are the feel-good books, with characters that are genuinely good people, because that's what Hufflepuff is all about! If you relate to characters like Cedric and Tonks who work hard and are loyal to their friends, these are the books for you.
Simon vs. the Homo Sapiens Agenda by Becky Albertalli
Who else but the Hufflepuff king, Simon Spier? This big-hearted high school rom-com is perfect for Hufflepuffs because it's all about strong friendships, staying loyal to the people you care about, and falling in love for the first time. Plus, it's adorable!
The Goose Girl by Shannon Hale
In this YA fantasy, Princess Ani is sent to a neighboring kingdom to marry its prince, only to be betrayed and forced into hiding. This book gives off such Hufflepuff vibes to me, not only in its focus on the strong friendships that Ani forms, but its general atmosphere of magic and wonder about the world.
I Was Born For This by Alice Oseman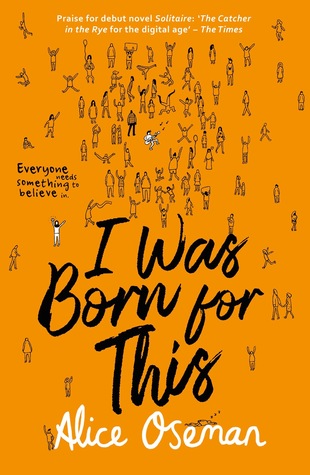 Following dual perspectives, a frontman of a famous band and a fangirl of said band, this lovely book is another that emphasizes the strength of friendship. All of the characters care for each other so much, which is so heartwarming. I'm pretty sure it's impossible to read this book without constantly smiling.
Ravenclaw
"Or yet in wise old Ravenclaw,
if you've a ready mind,
Where those of wit and learning,
Will always find their kind."
My own house! For those who relate to Luna Lovegood, who love to learn and discover, who like to have their minds stretched by the books they read and think about things in new ways, these books are perfect.
The Raven Boys by Maggie Stiefvater
A group of teenagers in search of a dead Welsh king buried in the mountains of Virginia, a girl fated to kill her true love, a house full of psychics, and so much more! In addition to having some of the most beautiful writing I've ever read, this entire series is all about the joy of exploration and discovery and the magic of finding what no one else has found, which feels so Ravenclaw to me.
The Book Thief by Markus Zusak
Narrated by Death and following a young girl growing up in Nazi Germany, this book is a celebration of books and the power of stories. My fellow Ravenclaw nerds will undoubtedly be able to relate to Liesel's desire to own and read as many books as she can get her hands on.
Jane, Unlimited by Kristin Cashore
This is a mind-bending book for any Ravenclaws who love a good puzzle! Following five different alternate timelines that branch from a single choice that the main character makes, this book incorporates several different genres to create a completely unique and stunning story.
Slytherin
"Or perhaps in Slytherin,
You'll make your real friends,
These cunning folks use any means
To achieve their ends."
These are the books of ambitious, clever, ruthless characters who will do whatever it takes to achieve their goal. Anyone who relates to those Slytherins out there – from Draco Malfoy to Albus Potter – might just see themselves in these books!
Six of Crows by Leigh Bardugo
Six teenage criminals reluctantly team up to pull off an impossible heist, and thus begins a story of epically Slytherin proportions. Although I'd say the characters are spread out between the Houses, all are taking part in the heist hoping to gain something for themselves. And of course, they're led by the Slytherin mastermind himself, Kaz Brekker.
The Seven Husbands of Evelyn Hugo by Taylor Jenkins Reid
Relating the life story of Hollywood star Evelyn Hugo and her rise to fame, this book is full of ambitious and cunning characters who will do whatever it takes to get what they want. If the green dress on the cover doesn't give it away, it becomes immediately clear that Evelyn is SUCH a Slytherin as well.
Vicious by V.E. Schwab

Two college students set out to find the key to gaining superhuman abilities, and in the process become mortal enemies. There's a reason I titled my review of this series "a bunch of a Slytherins try to kill each other" – basically every character is ambitious and mostly self-interested. The book is dark and gritty and intense all the way through!
What books would you recommend for members of your Hogwarts House? Do you agree with my choices?
x Margaret 
goodreads | twitter | pinterest
Pin this!