Hi friends, guess what?
I graduated college this week!
As of May 19, 2019, I have a Bachelor's of Arts in Creative Writing with a minor in political science, which sounds Very Official and Fancy. For the past four years, I've been spending basically all of my time and energy striving toward this goal and at last I have the result: a piece of paper with my name on it.
(Wait no, wrong school.)
I wanted to talk a bit about my experiences as a creative writing major and in college in general. Maybe some of you out there are hoping to be creative writing majors yourselves. Maybe you're working toward your degree now. Maybe you're just morbidly curious about what would compel someone to put themselves through this.
College was a weird couple years for me, honestly, and it's going to take more than a few days for me to sort through everything that I feel about it. But for anyone who's curious about creative writing or my time as a student, I hope this post is helpful or at least somewhat interesting.
Why did I choose creative writing as my major?
The simple answer for this is that I couldn't imagine anything else I would want to spend four years studying. I've known for as long as I can remember that I loved writing. Going into college, I figured that if I could get graded to read books and write stories, that would be pretty great.
I waited to declare until my sophomore year (that's second year, for non-Americans) because I wanted to be absolutely sure I wouldn't discover something else that I was extremely passionate about. Nothing else seemed as interesting to me, so creative writing it was. There was never really any other option for me.
What kind of classes did I take?
At my college, which was a small liberal arts school, everybody had to take a number of prerequisite classes across different disciplines. So in addition to classes for my English major and my political science minor (more on that later), I took classes in biology, anthropology, French, psychology, theatre, etc.
For my major requirements, I had to take lots of literature and writing classes – honestly more of the former than the latter. A big part of studying writing was studying other people's writing, which meant lots of reading. There were some great lit classes and some not great ones – my favorites were a Jane Austen class and a class on women's nonfiction.
The weird thing is that I went into this school to study fiction writing…but I never actually took a class specifically for writing fiction. I took poetry, creative nonfiction, and other nonspecific creative writing classes, but that one fiction class never worked with my schedule.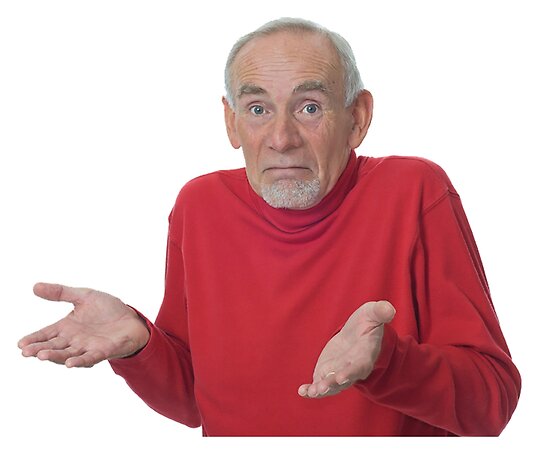 What kind of writing did I do for class?
The writing that I did for a grade and the writing I do for fun was usually very different.
I like writing genre fiction and I like writing in a YA/MG style, but for ~some reason~ those things are not seen as serious or "academic" in college. (This probably isn't true at all schools, but it was usually the attitude in mine.) I still remember when I wrote a short story about a werewolf in my first creative writing class, while everybody else had showed up with their Serious Literary Pieces, and I felt a little silly.
As a result, most of the writing that I actually liked doing was done outside of class.
That doesn't mean I didn't learn from these classes that I took. On the contrary, they often stretched me beyond my comfort zone, which made me a better writer in the long run. For example, I had to take a poetry writing class, and I hated writing poetry – still do, let's be real – but it gave me a stronger appreciation for that style of writing and made me pay more attention to every word I wrote.
(And I still had my little rebellions – for my senior portfolio, my central story was a sci-fi short story about twelve-year-old girls escaping from school, so hah.)
What about that political science minor?
I decided to add on a poli-sci minor simply because I liked the classes I was taking in that area and wanted to take more. I didn't want it to be a full-on major because that was a lot of extra work to commit to, and I don't necessarily even need to fit it into my future career at all. I just thought the classes were interesting.
It occurred to me fairly recently that the reason I liked taking those poli-sci classes was because there wasn't a lot of pressure attached to them. It was simply learning interesting things for the sake of learning. I didn't have the pressure of earning a degree like with my English classes. That was nice – I wish that's how the rest of my college experience had been, and I'm honestly kind of going to miss those classes.
So what am I going to do with my degree?
HAH! That's the big question now, isn't it?
When you're a creative writing major, everyone assumes you're going to be either 1) an English teacher, 2) a journalist, or 3) a librarian. I want to be none of those things. For some reason, people can't comprehend this concept.
Other reactions to my major include:
*awkward laughter* "so what are you doing to do with that?"
I don't know, Janice, leave me alone and let me figure my own life out.
"it doesn't really matter what you study in undergrad, it's grad school that matters!"
Not going to grad school so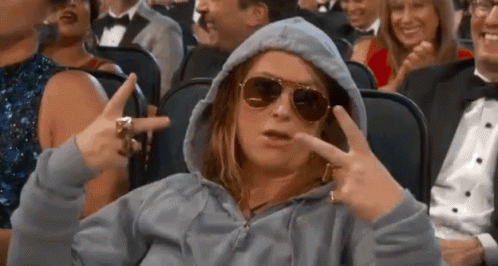 Also, thanks for invalidating all of my hard work! That feels real good!
"I wish I could sit around and read and write all day!" or "that sounds so easy! All you have to do is read book!"
Yeah! It was so fun when I had hundreds of pages of reading to do every night and multiple essays due every week and the things that used to bring me joy now only brought stress and tears!!!
Throwback to that one time in sophomore year when I realized that five weeks into the semester I'd already written 30 essays LMAO SO EASY. (I'm not salty.)
"well, everyone needs good writers!"
The thing is, I don't want to write unless I'm writing something I'm passionate about. I know it's not realistic to make a living on fiction writing alone, so I'd rather do something else and save my energy for the writing I actually want to do. (If that makes any sense.)
For the moment I'm working in a bookstore and also looking for full-time jobs in publishing, and hopefully that'll take me somewhere.
So. College. How'd that go?
Oh boy. Big question. One that I still don't fully know how to answer.
There were plenty of amazing things about college for me – meeting some of my best friends, studying abroad, becoming so much more independent, etc. There were also lots of not amazing things about college.
I'm worried that this post comes off as bitter, which is not the feeling I came away from college with. What I came away with feels much more complicated than that. I'm grateful for everything that I've learned, all the opportunities I've been given, and the privilege I have to be sitting here now with a college degree. But I'm also realistic about the ways that my experiences weren't what I was expecting or were simply downright bad.
It'll take a lot more reflecting on my part to figure out this feeling, but just know that if you're feeling let down by your college experience or think you're doing it wrong, you're not alone. I spent a lot of time during college thinking there was something wrong with me for feeling this way, and I don't want anyone else to think that.
At any rate, it's behind me, and it's time now to look forward! Because that's not terrifying at all.
I don't really know what this post is, but I had some Thoughts and I have too much time on my hands now that I'm not a student anymore. Hopefully this made at least a little bit of sense!
Are you interested in studying creative writing? What was/is your college experience like?
x Margaret 
goodreads | twitter | pinterest
Pin this!