Another month, another wrap-up! As May comes to a close, I'm here to talk about all the books I read this month.
I read 12 books total, same as the last two months (seems to be a trend), with an average rating of 3.8 stars and a total of 4,768 pages. There were a lot of middling 3 and 4 star books this month with a few standouts. The top two books I read this month were rereads, though, so.
A nice trend in these books that I noticed was that many of them were all about friendship! In five of these books, the primary relationship was a platonic friendship rather than a romantic relationship. That's less than half, but it's still a lot! I'm very happy about this trend.
Books I Read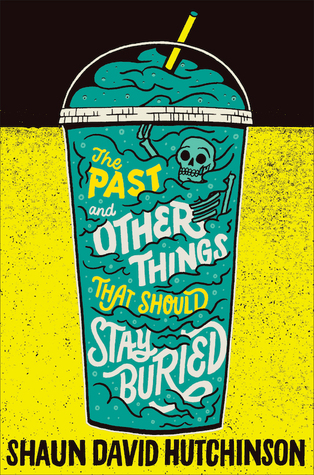 The Past and Other Things That Should Stay Buried by Shaun David Hutchinson ⭐️⭐️.5/5
This book had a lot of promise but in a lot of ways it disappointed me and ended up being more frustrating than enjoyable. More thoughts here.
The Bands of Mourning by Brandon Sanderson (Mistborn Alloy Era #3) ⭐️⭐️⭐️/5
I'm finally caught up on the Mistborn books! While there were plenty of enjoyable aspects of this, it will never be my favorite Sanderson book or series. More thoughts here.
The Girl from Everywhere by Heidi Heilig ⭐️⭐️⭐️/5
Once again, this was a really cool concept, and while a lot of it was really fun and unique, I found myself wanting more the whole time. More thoughts in an upcoming recently read books post.
Speak by Laurie Halse Anderson ⭐️⭐️⭐️.5/5
This classic YA book was so hard to read(/listen to) but SO important. I loved the discussion of rape culture, though other aspects felt somewhat lacking. More thoughts here.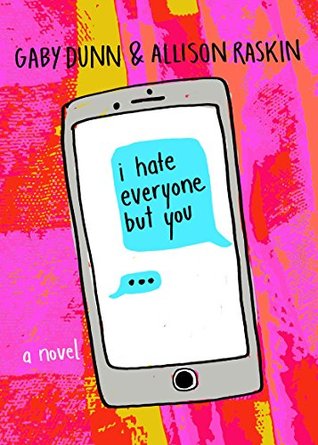 The Bird King by G. Willow Wilson ⭐️⭐️⭐️.5/5
I'll have more thoughts in an upcoming recently read books post, but overall there was a lot I liked about this book! I love me some historical fantasy, and this one DELIVERED. However, there were some aspects that I was less happy with…
You Asked For Perfect by Laura Silverman ⭐️⭐️⭐️⭐️/5
Yet another book that felt so hard to read but SO important! This definitely felt like something that would have helped me a lot in high school. More thoughts here.
The Forgotten Sisters by Shannon Hale (Princess Academy #3) ⭐️⭐️⭐️⭐️/5
I finished the Princess Academy series! I feel so accomplished! This book was just adorable and lovely and made my little heart happy. More thoughts here.
I Hate Everyone But You by Gaby Dunn & Allison Raskin ⭐️⭐️⭐️⭐️/5
I picked up this book on a whim and ended up reading it in two sittings! Told through texts and emails between two best friends as they go to different colleges, this was both heartwarming and lots of fun. More thoughts in an upcoming recently read books post!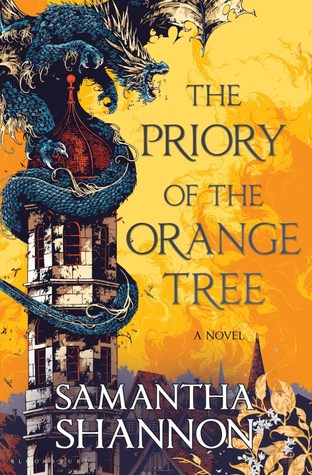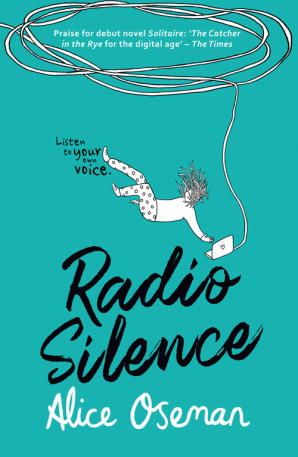 Daisy Jones & the Six by Taylor Jenkins Reid ⭐️⭐️⭐️⭐️/5
UGH my heart. TJR managed to take something that I don't care much about (70s rock bands) and MADE me care…a lot. Still, it wasn't quite up to the same level as Evelyn Hugo (an impossible standard). More thoughts here.
The Priory of the Orange Tree by Samantha Shannon ⭐️⭐️⭐️⭐️.5/5
Truly an EPIC fantasy, with basically everything I want from this kind of book. Dragons! Sweeping storylines! Incredible worldbuilding! Romance! Perfection. I'm so proud of myself for finishing this monster book. My full review is here!
Harry Potter and the Sorcerer's Stone by J.K. Rowling (reread) ⭐️⭐️⭐️⭐️⭐️
It's that time again…can you feel it? It's time for me to reread Harry Potter.
Realizing that I've never listened to the series on audio, I decided to place a hold on all of the audiobooks through my library. I've only gotten through the first one so far, but more are to come!
I don't know, how do I rate and talk about Harry Potter objectively? Obviously I loved it. The audiobook was great, and it's adorable seeing Harry, Ron, and Hermione taking everything so seriously at the tiny age of eleven. I'm excited to get to the rest of the books!
Radio Silence by Alice Oseman (reread) ⭐️⭐️⭐️⭐️⭐️
Rereading one of my all-time favorite books was EXACTLY what I needed right after graduating college. I can't tell you how cathartic it felt – with all my confused, conflicting feelings about no longer being a student swirling inside of me – to read about my favorite characters discovering there's more to life an academic success. I read this in less than a day and spent that whole day feeling rather emotionally fragile but also incredibly understood. I think I love this book even more than I did before, if that's even possible. Frances and Aled remain some of the All Time Faves. Thanks Alice Oseman for my life.
If you're curious about more of my thoughts, here's my review from when I read it the first time last year!
April Blog Posts
🌻 May might be over, but you can still get recommendations for books with mental health representation for Mental Health Awareness Month from Brianna the Bookworm. This is an amazing list that includes some of my personal favorite books!
🌻 I loved this discussion from Marie @ drizzleandhurricanebooks about why she keeps writing book reviews even though they usually aren't the most popular posts.
🌻 The Orangutan Librarian's recommendations of fluffy spring books is the perfect way to go into the end of the season!
🌻 Shalini @ Book Rambler compiled some amazing recommendations of books with South Asian protagonists with the help of fellow South Asian bloggers!
🌻 This discussion from The Chronicles of Tick Tock about good books vs. favorite books is so interesting and something I also have a lot of thoughts about!
🌻 Aurora Librialis had the brilliant idea of recommending books based on favorite female friendships, and the result is amazing!
🌻 June is here, and Sarah @ Written Word Worlds has a book lover's guide to Pride Month, with plenty of book recommendations and ways to support queer bookish communities!
Other Things
The Magicians
I started watching this show at the beginning of the month and…listen, it's not even very good, I'm not really enjoying it, but I don't know how to stop watching.
This is essentially a "grown-up" Harry Potter and Narnia combined – and by grown-up, I mean that all of the characters are terrible people and all anyone cares about is sex and drugs, because apparently that's what makes things more interesting?? Sigh. At this point I'm only watching because I've accidentally gotten myself invested in the story, and I have nothing better to do. (Actually, I have plenty of other better things to do. Somebody make me stop watching this.) But yeah…this is how I spent my month.
Graduating college
So, that happened.
I finished (most of) my college credits back in December, but as of this month, I've officially graduated! I have a degree in creative writing! It feels weird and I have no idea what comes next! But it was definitely nice to go back, see my friends again, and give a proper close to that part of my life. If your curious about my experience as a creative writing major and how college went for me, I wrote a whole post about it.
June TBR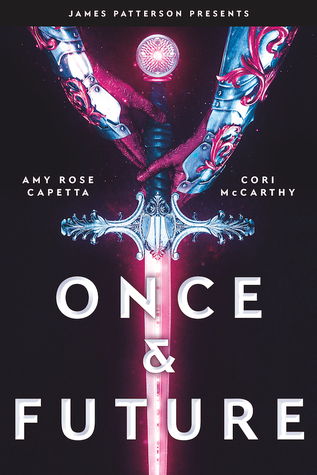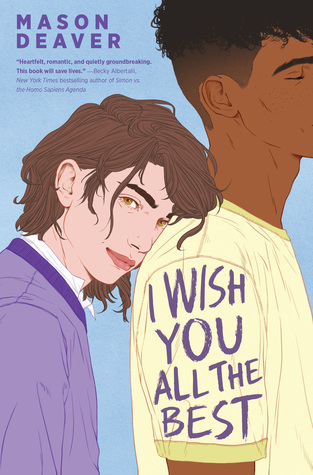 Once & Future by Amy Rose Capetta & Cori McCarthy
Tell Me How You Really Feel by Aminah Mae Safi
This Is How You Lose the Time War by Amal El-Mohtar & Max Gladstone
I Wish You All the Best by Mason Deaver
To Night Owl From Dogfish by Holly Goldberg Sloan & Meg Wolitzer
The Song of Achilles by Madeline Miller
Witchmark by C.L. Polk
Whiskey When We're Dry by John Larison
Summer Bird Blue by Akemi Dawn Bowman
Summer of Salt by Katrina Leno
What books did you read in May? What do you hope to pick up in June?
x Margaret 
goodreads | twitter | pinterest
Pin this!