Happy pride month, everyone! If you're planning on celebrating this month by reading plenty of LGBTQ+ books, this is the list for you! Today I'm taking eleven semi-popular non-LGBTQ+ books and using those to recommend eleven books that feature LGBTQ+ characters. I think the title is pretty self explanatory on this one, so let's get into my recommendations!
If you liked The Hate U Give by Angie Thomas…
Similarities: topics of police brutality against people of color, protagonists leading protests
The Hate U Give has been getting much deserved praise since its release in 2017, and I believe its popularity paved the way for a book like Anger Is a Gift, which deals with many of the same themes. Anger Is a Gift follows a young gay black man, though, and one of the main subplots is his relationship with a Latino character.
If you liked To All The Boys I've Loved Before by Jenny Han…
try Simon vs. the Homo Sapiens Agenda by Becky Albertalli
Similarities: secret letters/emails, clueless and endearing protagonists, realistic teenagers, sweet high school love stories
At this point I feel like anyone who's interested in it has read Simon vs., but I can't pass up the opportunity to recommend it again! These two books are closely linked in my mind, partly because they both had movie adaptations last year, but also because they fill me with the same warm happiness. If you love one, you'll love the other.
If you liked Eliza and Her Monsters by Francesca Zappia…
Similarities: secret internet content creators, internet culture, beautiful relationships
These two books were favorite reads of mine from 2017 and 2018 respectively, and it helps that they're similar in a lot of ways! Eliza focuses more on a romantic relationship, while Radio Silence centers around a platonic friendship, with a bisexual main character and another major character who is gay and demisexual.
Similarities: fantasy settings based on non-Western cultures, badass WOC main characters, fighting against oppression
Both of these books have some of my favorite fantasy worldbuilding, so I naturally paired them together! CoBaB is inspired by West African mythology, while GoPaF's world is based on Malaysian culture. They also both have amazing female leads and inspiring messages, and GoPaF features two women falling in love!
If you liked The Sun Is Also a Star by Nicola Yoon…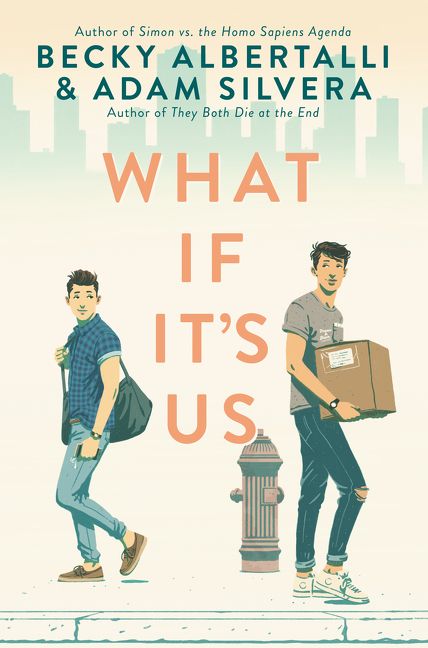 Similarities: New York romance, meet cute, love story with a time limit
When I was reading The Sun Is Also a Star, I kept thinking of how it reminded me of What If It's Us, so naturally I had to pair them together! Both are sweet love stories that also touch on some heavier topics and make you think about whether we're destined to meet certain people.
If you liked Turtles All the Way Down by John Green…
try We Are Okay by Nina LaCour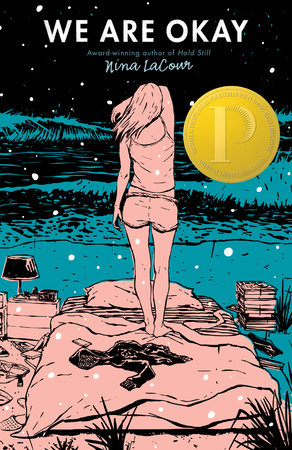 Similarities: grief and mental illness, understated romance, character driven
This one is perhaps the biggest stretch on this list in terms of story, but both of these books had me feeling similar ways by the time I finished them. They both refused to simplify complex emotions and relationships, and with both of them I was left feeling a strange mix of sadness and hopefulness by the end.
If you liked Leviathan by Scott Westerfeld…
Similarities: alternate history, snarky and amazing female main characters
While Leviathan reimagines World War I with a steampunk/biopunk spin, Dread Nation asks what would happen if the American Civil War ended with a zombie apocalypse. Not only do both of these books feel exciting with their fresh takes on history, but the fun style of writing feels similar between the two, with amazing leading ladies.
If you liked Renegades by Marissa Meyer…
try Dreadnought by April Daniels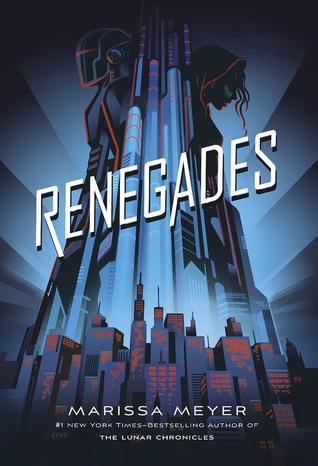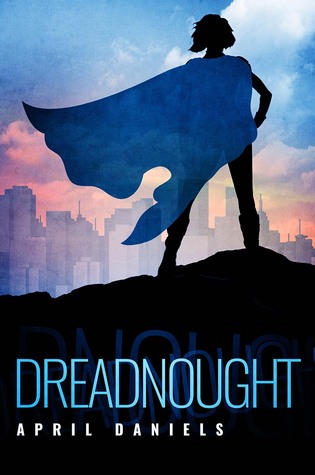 Similarities: superheroes, morally gray characters, secret identities
Full disclosure: I haven't actually read Renegades (yet!), but I've heard enough about it that I can pretty confidently say that if you love it, you'll also love Dreadnought! Both have a unique take on the standard superhero story, and Dreadnought follows a trans girl grappling with her identity.
If you liked Fangirl by Rainbow Rowell…
try Tash Hearts Tolstoy by Kathryn Ormsbee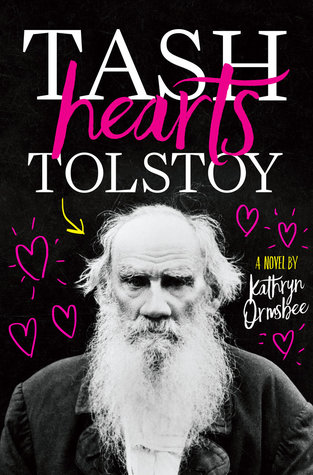 Similarities: fandom obsessed main characters, the positives and negatives of fandom
Fangirl definitely set the basis of my loving this kind of nerdy contemporary, and Tash Hearts Tolstoy falls into that category! Both books explore both the good and bad aspects of being a fandom content creator, with Cath as a fanfiction writer for her favorite book series and Tash as the creator of a viral webseries based on Anna Karenina. Plus, Tash is asexual!
If you liked Cinder by Marissa Meyer…
Similarities: space adventure, cast of dynamic characters
The Disasters might not be based on a fairy tale like Cinder, but it gives me many of the same futuristic sci-fi vibes! Later in the Lunar Chronicles, we get a whole crew of characters on a mission together, which is exactly what happens in The Disasters. And The Disasters has a bisexual main character and other queer and trans side characters!
Similarities: high fantasy with amazing worldbuilding, dragons (sorta), court politics, female led
Yes, I know that the "dragon" character in Uprooted isn't actually a dragon – so if you, like me, came out of that book disappointed by the lack of dragon content, look no further than The Priory of the Orange Tree! Both are epic, beautiful, woman-centered fantasies, and Priory features a prominent f/f romance!
What LGBTQ+ books have you loved? Do you agree with my pairings?
x Margaret 
goodreads | twitter | pinterest
Pin this!