Okay, so it's mid-June already. Not sure how that happened. Time just keeps passing. Smash Mouth was right – the years really do start coming and they don't stop coming.
Anyway.
Now that we're nearing the middle of the year, I figured it's time to talk about some of the books I'm looking forward to in the second half of 2019! There are so many incredible looking books coming out in the next few months, but I managed to limit myself to sixteen books. I'm dividing these into two sections: sequels & series continuations, and new series/standalones. This list is mostly YA, with a few adult titles thrown in as well, and funny enough, it's mostly SFF.
Now let's get into these books!
Part one: sequels & series
Tunnel of Bones by Victoria Schwab (Cassidy Blake #2)
September 3
The sequel to City of Ghosts, one of my favorite middle grade books, follows Cass and Jacob as they venture into the ghostly world of Paris!
Five Dark Fates by Kendare Blake (Three Dark Crowns #4)
September 3
The fourth and final (?) book in the Three Dark Crowns series is on its way, and I have no idea what it's about! I think I'm going to have to read a recap of the previous books or something, because I've already forgotten a lot of what happens…
Wayward Son by Rainbow Rowell (Simon Snow #2)
September 24
THIS IS ONE OF MY MOST ANTICIPATED BOOKS OF THE YEAR. I have been counting down the days for OVER A YEAR (I know we didn't have a release date until recently, shut up) and it's finally coming up! You KNOW I'm going to be reading this the day it comes out.
Girls of Storm and Shadow by Natasha Ngan (Girls of Paper and Fire #2)
November 5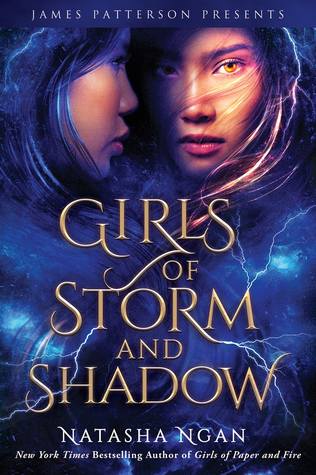 The sequel to Girls of Paper and Fire! I have no clue what this is going to be about, but I'm READY to have my heart torn apart again! Also, Natasha Ngan is truly blessed with some beautiful book covers.
Call Down the Hawk by Maggie Stiefvater
November 5
ANOTHER OF MY MOST ANTICIPATED RELEASES AHHHH. This is the first book in a new trilogy following Ronan from The Raven Cycle, and I might actually die once I have it in my hands. Reading the excerpt that Scholastic posted was enough to incapacitate me for a full day. Please pray for me on November 5th.
Starsight by Brandon Sanderson (Skyward #2)
December 3
The sequel to Skyward! I CANNOT WAIT to continue Spensa's story and learn more about this world and its mysteries. How does Brandon Sanderson have so many series going on at the same time, though??
Children of Virtue and Vengeance by Tomi Adeyemi (Children of Blood and Bone #2)
December 3
Yet another sequel to an amazing series that's probably going to kill me once I read it! This is the sequel to Children of Blood and Bone and I feel like I've been waiting for it for 84 years. Definitely going to have to revisit the first book to remind myself what happened!
Part two: everything else
This Is How You Lose the Time War by Amal El-Mohtar and Max Gladstone
July 16
This sci-fi book follows two time agents exchanging letters even though they're supposed to be on opposite sides of a huge war. I'm intrigued and can't wait to read my ARC of this soon!
Spin the Dawn by Elizabeth Lim
July 9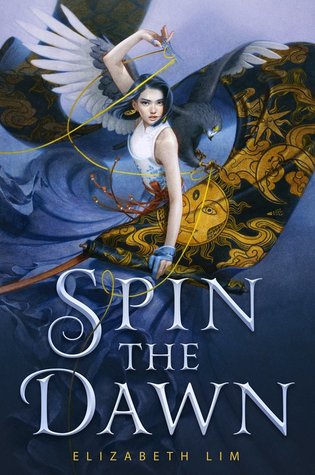 This is one that I've already read, and I can't wait for everyone else to read it too! Inspired by Chinese mythology, it follows a girl who disguises herself as a boy in order to compete to become the emperor's tailor. It's magical and romantic and epic! [my review]
Shatter the Sky by Rebecca Kim Wells
July 30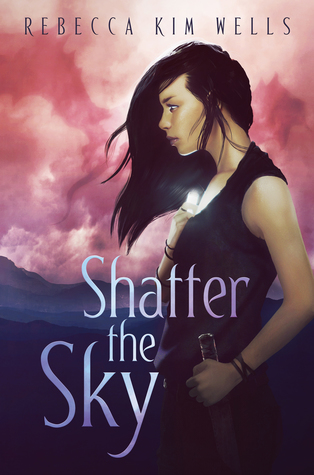 This YA fantasy involves dragons and a girl on a mission to rescue her girlfriend from an evil emperor. I mean, did somebody read my mind and find exactly what I wanted in a book?? I can't wait to read this!
Loki: Where Mischief Lies by Mackenzi Lee
September 3
I've never been the most invested in the Marvel universe, but Mackenzi Lee writing teenage Loki?? Say no more! I literally don't even care what this is about – I already know it's going to be hilarious and so much fun.
The Lady Rogue by Jenn Bennett
September 3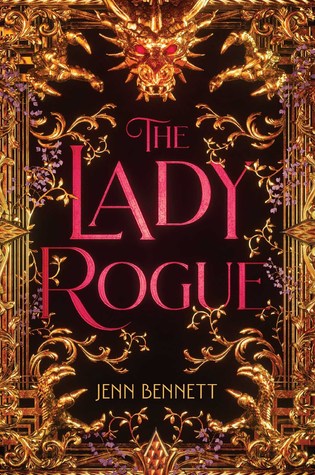 A historical fantasy involving treasure hunting, Dracula, and cursed rings that has been compared to Gentleman's Guide? I'm already on board.
Are You Listening? by Tillie Walden
September 10
Tillie Walden is one of my favorite graphic novelists (is that a term?), so obviously I'm looking forward to her newest book. This one seems to be about two girls on a road trip running away from their feelings, so I'm excited.
Gideon the Ninth by Tamsyn Muir
September 10
This adult fantasy book doesn't come out for months but I've already heard so much hype about it. All I know is that it involves necromancers, swordswomen, and skeletons, so…sign me up! Luckily, I have an ARC of this one, so hopefully I'll be reading it soonish.
The Infinite Noise by Lauren Shippen
September 24
This is another that I've already read – my review is still to come. Based on one of my favorite podcasts, The Bright Sessions, this follows high schooler Caleb, who has the ability to sense the emotions of others. It's sweet and heartfelt and made me feel all the emotions, and I'm so happy that I got to read it!
Ninth House by Leigh Bardugo
October 1
ANOTHER OF MY MOST ANTICIPATED RELEASES. I'm going to be reading Queen Leigh Bardugo's new adult fantasy book as soon as I can get my hands on it, because duh. This seems to be about secret societies at Yale and a young woman with a dark past, so….yes.
What book releases are you looking forward to in the rest of 2019? Are any of these books on your list?
x Margaret 
goodreads | twitter | pinterest
Pin this!