Ahhh, summer. The time of year when even a pale, grumpy, Gollum-like creature such as myself looks up at a bright and sunny sky and says, "This isn't so bad." Despite the heat and inevitable sunburn, I can't help but love the summertime!
Summer officially starts this weekend, so I'm kicking off the season by recommending a bunch of books that you should read. For me, summer is the perfect time to read those fluffy contemporaries that felt a little too bright for the wintertime, so that's what I'm giving you: eight contemporaries (mostly YA) that are must-reads during the next few months!

What If It's Us by Becky Albertalli and Adam Silvera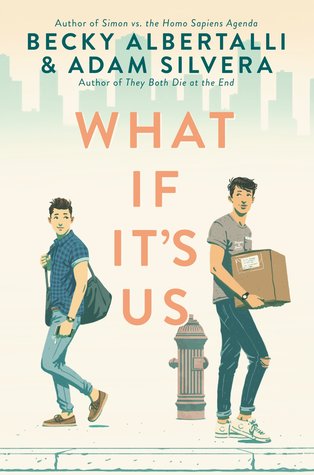 I literally could not write this list without including the Ultimate YA Summer Romance. Following two boys whose chance encounter at a New York post office could lead to something more, this adorable book is all about making a relationship work even if it doesn't go perfectly right the first time. In true Becky Albertalli style, the romance is perfectly cute, and in true Adam Silvera style, there is also an edge of heartbreak. Ben and Arthur are both adorable and relatable characters who together create a lovely, summery rom-com full of pop culture and musical references.
Nothing Happened by Molly Booth
This contemporary retelling of Shakespeare's Much Ado About Nothing set at a summer camp could not scream "perfect summer book" any louder. Beatrice and Benedick become Bee and Ben, sworn enemies who are forced to work together as councilors at Bee's parents' summer camp, Camp Dogberry. There are just as many shenanigans, misunderstandings, dramatic love confessions, and disaster characters as you would expect from a Shakespeare retelling. And honestly, can you think of any better place to set a Much Ado About Nothing retelling than at a summer camp?? The DRAMA.
The Summer of Jordi Perez (And the Best Burger in Los Angeles) by Amy Spalding
I mean, come on people, it has summer right there in the title, what more do you want from me? In case you're not convinced, this book is about two girls, Abby and Jordi, competing for an internship at the fashion boutique where they both work. This might sound like grounds for an epic conflict, but really it just leads to adorableness as they grow closer and eventually fall for each other, in true rom-com fashion. In terms of summery vibes, this book delivers in spades, with pool parties, outdoor movie nights, and a quest to find the best burger in LA.
I Was Born For This by Alice Oseman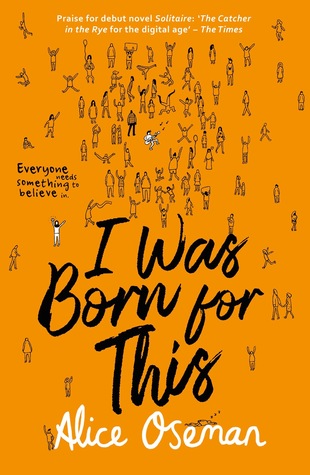 This dual perspective YA contemporary follows Jimmy, a famous singer, and Angel, a fangirl of the band he's in. As far as I can remember, it actually does take place during the summer, but even more than that, this book just gives off such summery vibes. After all, summer is the perfect time to get deep into fandom life and make unexpected new friends, right? I Was Born For This manages to tell a sweet and lovely story about friendship while still retaining those classic Alice Oseman Feels . So if you're looking for something with all the happiness of a summer contemporary but perhaps a little less fluffiness, this is your book!
Bloom by Kevin Panetta and Savanna Ganucheau
A graphic novel at last! This story follows Ari, an aspiring musician stuck working in his parents' bakery for the summer, and Hector, the bakery's new hire. I mean, look at that cover and tell me it doesn't give you the most summery, beachy feeling. I really can't think of anything more perfect for a quick read to get you in the mood for spending summer days eating baked goods, digging your toes into the sand, and watching fireworks. The art is simple yet beautiful art, and the story, all about falling in love for the first time, is just so fun and heartwarming.
Pride by Ibi Zoboi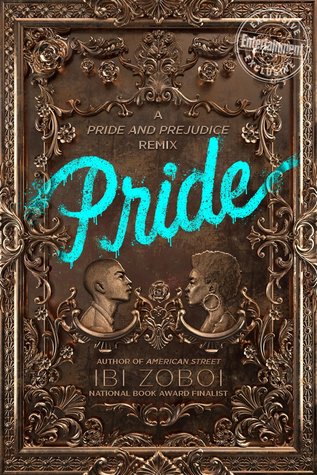 You might not think that a Pride & Prejudice retelling set in present day Brooklyn is a summery read, considering that its source material feels (to me, at least) much more blustery and autumn-ish. But at the same time, this book couldn't be more perfect for this time of year. Hate to love romance? Summer in the city? Block parties and college visits and family drama? All are what make this book a great retelling of a classic story, as well as just the thing to curl up with on a summer's day. It's what Jane Austen would have wanted.
Summer of Salt by Katrina Leno
Once again – summer, title, do I need to spell it out? Set on a tiny island off the East Coast of the US, this is the most magical book (literally) on this list. Georgina is the only girl in her family born seemingly without magical abilities, but one summer changes the whole island for good. If you (like me) live somewhere that summers are less blue skies and sunshine and more clouds and rain, this book is perfect. The atmosphere is soaked with salt and sand and sea, and that, along with the magical aspects, made me long to spend my summer on this strange little island.
Red, White & Royal Blue by Casey McQuiston
I mean, is anybody at all surprised by me taking the opportunity to recommend this book? A rivalry-turned-romance between the US president's son and the prince of Wales is at the heart of this story, which is in turns hilarious, moving, and adorable, and made my heart do so many things. It may not take place entirely during the summer, but it's the perfect book to fall into on a long summer day with nothing better to do. AND there are summery scenes involving barbecue and swimming in lakes, so I feel justified in putting it on this list. In case I haven't made it clear yet, go read this book!
What contemporaries do you think are perfect for the summertime? What are you hoping to read in the next few months?
x Margaret 
goodreads | twitter | pinterest
Pin this!