Yes, I'm finally doing it: the Mid Year Freak Out Tag!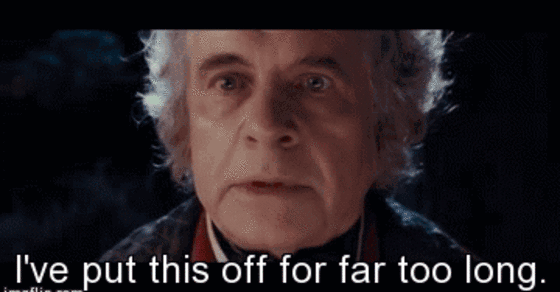 This is actually one of my favorite tags, both doing it myself and reading other people's, since I love reflecting on what I've read so far this year and seeing what others are reading. I was tagged twice for this: by Caro @ Bookcheshirecat and Sophie @ Sophie's Corner. Thank you so much to both of you! ❤
Now let's get into the questions!
Best book you've read this year?
It's a tough choice, since I've read many amazing things this year, but if I have to pick one, it would be…
Red, White & Royal Blue by Casey McQuiston
This book made me feel so many feelings and I haven't been able to stop talking about it since I read it almost four months ago! I won't get into it too much here, since basically all you have to do to find out my thoughts is click on any post between now and March and I will probably be raving about it. I already want to reread it.
Best sequel you've read in 2019?
I haven't read a ton of sequels this year – oops! But in terms of series continuations, my favorite so far is…
The Darkest Legacy by Alexandra Bracken
I read the Darkest Minds series last year and thought it was just fine, but this fourth and (as far as I know) final book in the series actually blew me away! Zu's story of survival, trauma, and fighting against a legacy of injustice felt so timely and inspiring.
New release you haven't read yet but want to?
I've actually been pretty good about staying on top of new releases this year, but of course there are plenty that I still haven't read. Such as…
The Fever King by Victoria Lee AND Like a Love Story by Abdi Nazemian
Both of these 2019 releases have been getting a lot of praise from people I trust, and I'm so excited to read both! Hopefully I'll get to them soon? But who knows what will happen…
Most anticipated release for the second half of the year?
Wayward Son by Rainbow Rowell AND Call Down the Hawk by Maggie Stiefvater 
I couldn't pick one so I'm picking both! September 24th and November 5th are going to be a two-hit KO. (I didn't even have to look up those dates, I just know them.) These also happen to be some of the books on my anticipated releases list that have been there the longest, so I'm sure that contributes to the excitement.
Biggest disappointment?
The Devouring Gray by Christine Lynn Herman AND Once & Future by Amy Rose Capetta & Cori McCarthy
I had such high hopes for both of these and neither of them were what I wanted. With TDG I didn't feel anything that I was supposed to be feeling??? And with O&F, it felt like an amazing concept was wasted on not an amazing story. It sucks.
Biggest surprise?
The Scorpio Races by Maggie Stiefvater
Maybe it shouldn't be a surprise that one of my favorite authors wrote a book that I loved, but I actually did not expect to enjoy The Scorpio Races. I didn't like All the Crooked Saints and had accepted that I'd only love Maggie's books set the Raven Cycle universe, but LO AND BEHOLD, The Scorpio Races came along to prove me wrong. I loved every word of this beautiful book.
Favorite new to you or debut author?
Mason Deaver
I Wish You All the Best has been one of my favorite recent reads, and I'm so proud of Mason Deaver for writing such an incredible and important book! I love their writing and can't wait to see what they come up with next.
Newest fictional crush?
Okay, I don't really get crushes on fictional characters, and besides, it would be kind of weird for me (an adult) to crush on (mostly teenage) characters from YA books, so I'm changing this question to what's my new fictional OTP! And the answer to that, of course, is…
Alex and Henry from Red, White & Royal Blue by Casey McQuiston
See what I told you? I just can't shut up about this book. Alex and Henry are a major part of the reason why. I! Love! Them!
Newest favorite character?
Not exactly a new character to me, but I have to go with…
Zoya Nazyalensky from King of Scars by Leigh Bardugo
I didn't like Zoya much in the Grisha Trilogy, but then King of Scars came around to change my mind BIG TIME. I did not expect to come to love her as much as I did. She became so much more complex and interesting, and I can't wait to see more of her in the next book!
Book that made you cry?
Okay, I'll be honest, I'm a book crier, and there were way too many books that would have fit for this question. But the two that made me cry the most this year were…
Code Name Verity by Elizabeth Wein AND Radio Silence by Alice Oseman
Code Name Verity is probably the only book so far in 2019 that's gotten a legit sob out of me, so THANKS FOR THAT, ELIZABETH WEIN. And Radio Silence may have been a reread this year, but it made me cry just as much (if not more) as it did the first time, because once again it just made me feel so understood.
Book that made you happy?
The Infinite Noise by Lauren Shippen AND Heartstopper by Alice Oseman
Not only are these both beautiful  books that I adore (and that have weirdly matching covers), but the circumstances of me owning both of them also made me happy! The Infinite Noise was sent to me by the author herself, someone who I have admired for a very long time. And Heartstopper has been one of my favorite webcomics for a while, and it was traditionally published this year, which means I get to own it for real! I'm happy that these stories are so lovely AND that I get to own these adorable books.
Favorite book to film adaptation?
Other than the obligatory Pride & Prejudice rewatch that I do at least once a year, I think I've only watched one adaptation this year??? Weird. Good thing it's one that I loved! And that, of course, is…
Good Omens (TV show)
Based on the book by Neil Gaiman & Terry Pratchett! I just loved this show, and I thought it did such a good job of adapting such a beloved and hilarious book. I watched it all in a day and I already want to watch it again!
Favorite post you have done this year?
I can't decide! I have a lot of posts that I'm proud of this year. Some of my faves so far are:
🍓 all my posts from the Women's History Month Reading Challenge
🍓 my discussion about romance in YA
🍓 recommending books based on my favorite TV shows
🍓 why I don't like writing negative reviews
Most beautiful book you've bought this year?
The Priory of the Orange Tree by Samantha Shannon
This book is so beautiful, inside and out! She's a chunky girl and I love her. (Not pictured: me almost breaking my wrist trying to hold this book up with one hand to take these pictures.)
What books do you need to read by the end of the year?
All Of Them.
Okay, maybe that's a little unrealistic. Other than all the exciting new releases coming out in the second half of the year and the books I need in order to complete my reading goals, here are just a few that I'm hoping to get to before the end of 2019.
🍓 The Fifth Season by N.K. Jemisin
🍓 Boneshaker by Cherie Priest
🍓 Lair of Dreams by Libba Bray
🍓 The Secret History by Donna Tartt
🍓 The Reader by Traci Chee
And that's it! I'm not tagging anyone because I feel like everyone has already done this by now, BUT if you haven't and you want to – I tag you!
What have been your favorite and least favorite books so far in 2019? What are you looking forward to reading in the second half of the year?
x Margaret