This Is How You Lose the Time War
by Amal El-Mohtar & Max Gladstone
"I want to meet you in every place I ever loved."
To be published July 16, 2019 by Saga Press
208 pages
Genre: science fiction
Date finished: June 20, 2019
Content warnings: war, violence, gore
Summary:
Among the ashes of a dying world, an agent of the Commandant finds a letter. It reads: Burn before reading.
And thus begins an unlikely correspondence between two rival agents hellbent on securing the best possible future for their warring factions. Now, what began as a taunt, a battlefield boast, grows into something more.
Except discovery of their bond would be death for each of them. There's still a war going on, after all. And someone has to win that war. That's how war works. Right?
My thoughts (spoiler free)
This is a book that's as impossible to describe as it is to fully understand – and I mean both of those in the best way possible. Still, I'll try my best.
So. There's a time war. It's only ever implied, not explained, who the two sides are, what they're fighting about, and how the war works. This bothered me at first, but eventually I didn't mind it. (I feel like that's what a lot of this review is going to be saying – things that I didn't like at first but later got used to or came to appreciate. Bear with me.)
Two agents on opposite sides of the war strike up a correspondence, which starts out as taunts as they cleverly foil each other's plans, then gradually turns into an incomparable, unforgettable love story through time and space. 
Have I convinced you to read this yet? No? Let's keep going.
This is the kind of book that you have to work for in order to understand, but if you put that effort in, the reward is extraordinary. It requires patience. I'll admit that I often struggle with complex worldbuilding, which is a major facet of this novel, so I spent the first quarter or so being extremely confused. (Luckily this is a short book – only 200 pages! – so that quarter didn't last too long.) However, once I'd gotten used to it – or more accurately: accepted that I wasn't going to get answers to every question – I found myself in love.
The story is told through both prose and the letters that Red and Blue, the two agents, leave for each other. I actually enjoyed the letter portions more, and there were moments when I wished the entire book had been told through letters – though eventually I appreciated both sections and saw why each was needed.
The writing is lush and poetic – sometimes a little too poetic for my taste – but undeniably beautiful. This is where rating books gets tricky, because so much of the reason I'm rating this book four stars comes down to personal preference (my struggle to understand the worldbuilding, my preference in writing style, etc.), even though this book is clearly a masterpiece. Despite my near-constant confusion, it made my heart do a lot of things, so make of that what you will.
This is a book about war and its inherent destruction, about the complexities of time travel and each person's impact on the universe, about two women unlearning what they've been taught their entire lives and fighting for a future together – but most of all, it's a love story. It's the kind of sweeping, epic love story that makes you want to lie on the floor for an hour listening to "A Thousand Years" by Christina Perri on repeat with tears streaming down your face. (Not that I did this…obviously.)
"Love is what we have, against time and death, against all the powers ranged to crush us down."
Even though there were things about this book that I would have changed if I wanted it to be perfect for me, I know that this is truly an incredible book that a lot of people are going to love. I read it weeks ago and I'm still thinking about it constantly. (Even now, reading through quotes I noted while deciding which ones to include in this review is making my heart ache.) Honestly, it's one of those books that I wish I could study in a class so I could analyze each word and attempt to uncover every hidden secret that this book holds.
So if you're willing to put a little effort in, this book will undoubtedly reward you with a beautiful, emotional sci-fi love story that defies every expectation!
"Dearest, deepest Blue– At the end as at the start, and through all the in-betweens, I love you."
*ARC PROVIDED BY NETGALLEY IN EXCHANGE FOR AN HONEST REVIEW. QUOTES ARE SUBJECT TO CHANGE.*
Similar books: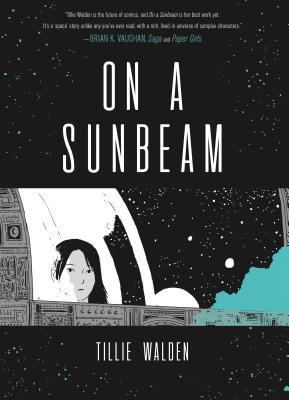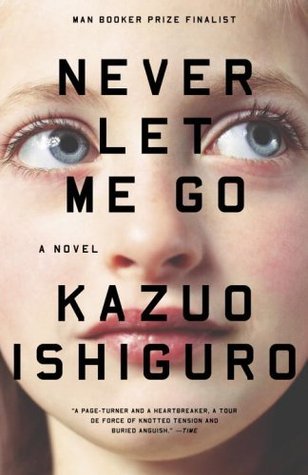 x Margaret 
goodreads | twitter | pinterest
Pin this!