This summer, I've been spending a lot of time rewatching all of the movies in the Marvel Cinematic Universe with a friend who's never seen them before. I've never been the hugest Marvel fan, but I did see many of the movies in theatres, and it's been nice to watch them in the proper order and catch all of the foreshadowing.
Since Marvel has been on my mind a lot lately, I thought there was no better time than this to recommend some books based on the movies! However, since there are almost two dozen MCU movies, I'm only going to recommend based on my five favorite Marvel movies. BUT you get two recommendations for each movie (since I couldn't pick just one for each lol).
I'm also avoiding superhero books as much as possible, since that's just too easy. Now let's get into my recommendations!
Black Panther (2018)
Black Panther is easily in my top five, with its unique, stunning aesthetic and well-developed characters. This movie definitely made me want to read more Afrofuturism, since there's a ton out there that looks amazing. But since I haven't done that yet, here are some other books that you might like if you enjoyed Black Panther!
Children of Blood and Bone by Tomi Adeyemi
This one seems is the most obvious recommendation, since the author herself described it as Black Panther meets Avatar: the Last Airbender. Set in an African-inspired fantasy world, the story follows Zélie, her brother Tzain, and a runaway princess named Amari on their quest to restore magic to their world. Much like Black Panther, this is a fast-paced adventure with epic worldbuilding and themes of justice vs. peace. Plus, it has its fair share of fun, lighthearted moments and sibling relationships!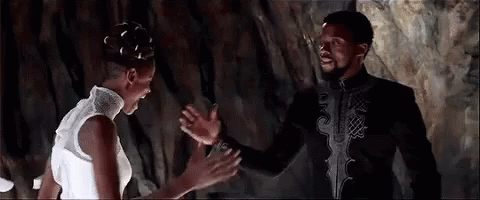 The Priory of the Orange Tree by Samantha Shannon
This expansive fantasy epic follows a number of characters from different cultures whose stories intertwine in unexpected ways. Not only does it have epic warrior characters who could take on the Avengers (though let's be real – Ead would much sooner team up with T'Challa than fight him), but it explores themes of culture divides, isolationism, and being a strong leader in difficult times. If Black Panther captivated you with its stunning worldbuilding and fascinating characters, then I'm sure you'll love Priory too!
Captain Marvel (2019)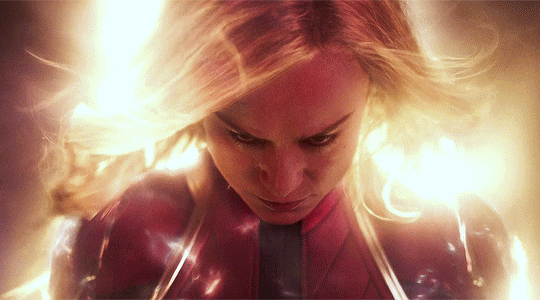 Captain Marvel is Marvel's first (and only) female-led superhero movie, which obviously puts it in a top spot for me. In addition to that, though, it's an incredible movie with an immensely powerful woman at its center. So to go along with this movie, I obviously had to choose some awesome female-led books!
Graceling by Kristin Cashore
This YA fantasy follows Katsa, a young woman with a Grace – or special ability – that allows her to easily kill people. She runs away from her life as a thug, though, to follow a mystery threatening her kingdom. Katsa is just as strong and powerful as Carol Danvers, and a major part of her story is learning not to be afraid or ashamed of that power, similar to Carol's story. If Carol's personal journey and the epic action scenes were what you loved about Captain Marvel, you'll love Graceling as well.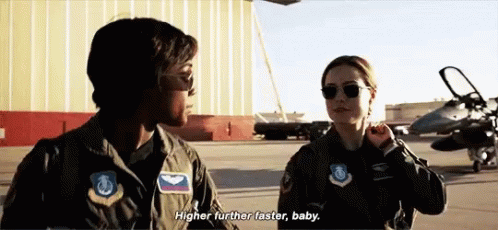 Skyward by Brandon Sanderson
Spensa lives on a planet that's constantly under attack from enemy aliens, and it's been her dream since childhood to become a pilot to help fight them off. However, her father's desertion and cowardice means that she's barred from flight school. Spensa spends much of this book desperate to prove herself, not unlike Carol. Also, like Carol, she is forced to reevaluate everything she was taught because of secrets that she uncovers. If you, like me, wanted to stand up and cheer when Carol said, "I have nothing to prove to you," definitely read Skyward.
Spider-Man: Homecoming (2017)
Spider-Man: Homecoming manages to take a character and story that's already familiar to most audiences and make it feel new and fun. It feels like a high school movie, but it also feels like a superhero movie! Staying away from the usual high school superhero books, here are some other recommendations based on this movie…
Carry On by Rainbow Rowell
You might think you know the Chosen One story…but you don't know this one. Simon Snow is terrible at being a hero, even though that's what everyone at his magic school expects of him. When his vampire roommate goes missing, Simon is sure that something evil is afoot. This book might seem like your typical Harry Potter-ish fantasy, but it's got so much more! Funny, romantic, and exciting, I think it definitely appeals to anyone who likes Spider-Man. Plus, "with great power comes great responsibility" is probably secretly Simon Snow's motto too.
The Infinite Noise by Lauren Shippen
This is as close to a typical superhero book as we're gonna get on this list! Caleb Michaels is an empath, with the ability to sense the emotions of people around him. He struggles with controlling this ability and separating others' emotions from his own, until his therapist suggests he reach out to a classmate whose feelings seem to ground him. Like Peter in Spider-Man, Caleb has to deal with balancing superpowers with high school, which is never an easy task. This book doesn't come out until September, but definitely go pick it up then – and in the meantime, listen to The Bright Sessions, the podcast it's based on!
Captain America: the Winter Soldier (2014)
The second Captain America movie is still among my favorites, since it's such a game-changer within the MCU. It basically drops out the floor from under Steve Rogers, completely shifting his priorities and making him a more interesting character. Plus, it has the best action scenes! Picking books to go along with this was hard, but I think these ones fit pretty well…
King of Scars by Leigh Bardugo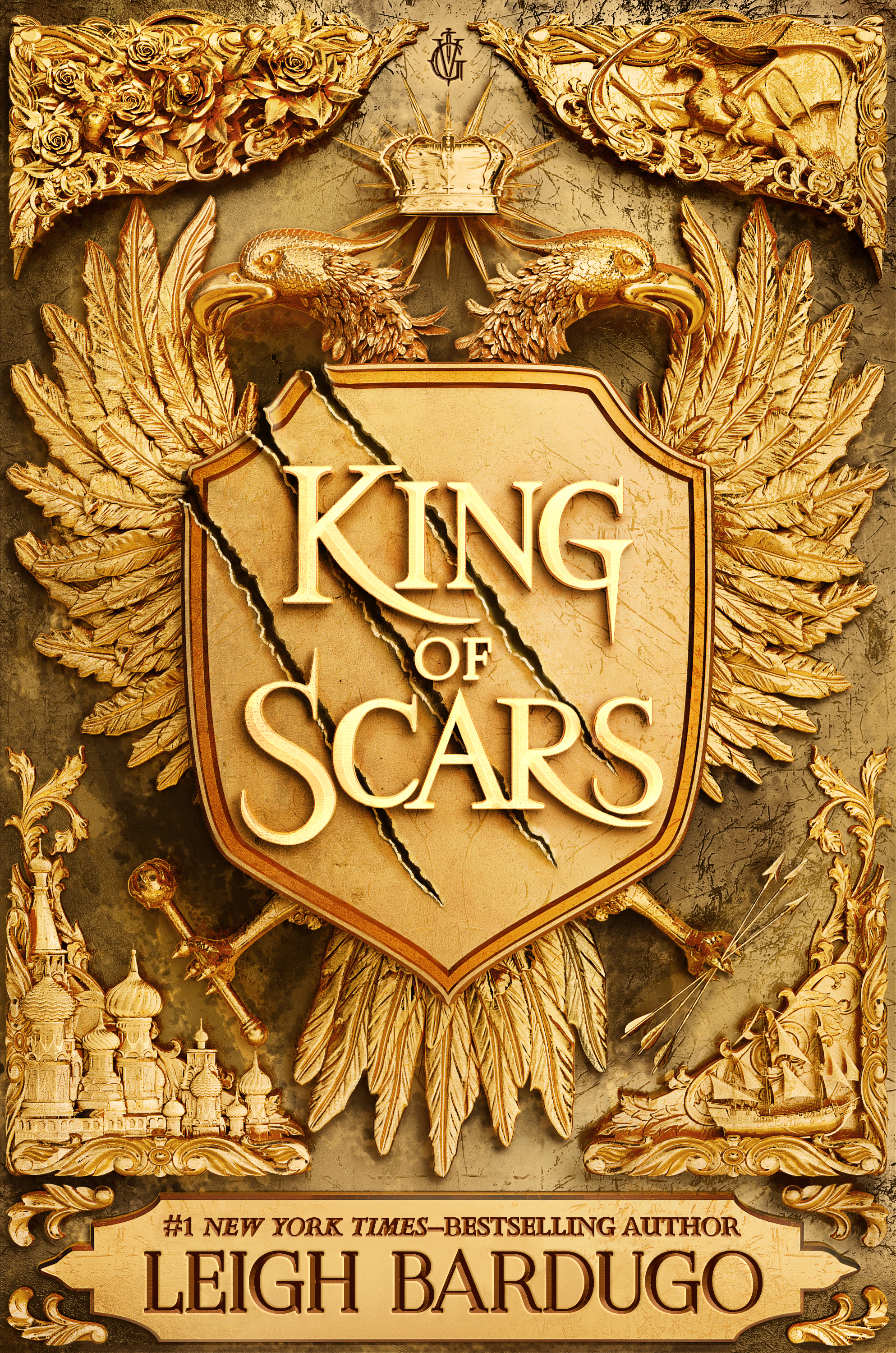 King of Scars is part of a larger universe – the Grishaverse, in this case – just like Winter Soldier, and it also manages to change the game for its characters. Focusing on Nikolai, the king of Ravka, it deals with the difficulties and inherent loneliness of leadership, the aftermath of war, and complex politics. Nikolai and Steve Rogers might deal with their problems in different ways, but I think they both face similar struggles in these stories. Also, I would pay money to see Nikolai and Steve interacting.
The Knife of Never Letting Go by Patrick Ness
Todd lives in a community where everyone can hear each other's thoughts – until he encounters someone whose thoughts he can't hear, and has to run away in order to survive. This book is fast-paced and intense, just like Winter Soldier, and deals heavily with its main character learning long-hidden secrets about his former community. Like Steve Rogers, Todd doesn't know who to trust and must do whatever it takes to survive. Plus, the later books in this trilogy deal with mind control and political extremism, which fit with Winter Soldier as well!
Thor: Ragnarok (2017)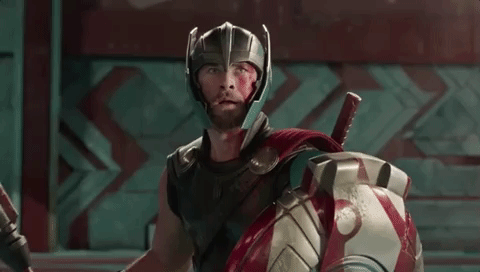 The first two Thor movies might have been pretty meh, but this third one managed to surprise me and everyone else by being absolutely hilarious. Bright and entertaining, with an amazing soundtrack, this movie saved Thor's character for me and also told a genuinely interesting story. Naturally, the books I recommend along with it have to be just as fun!
Space Opera by Catherynne M. Valente
I don't think you need much more than that title and cover to see why this book is similar to Thor: Ragnarok. This book chronicles Earth's first encounter with alien civilizations, who demand that Earth must perform in the Metagalactic Grand Prix to prove their sentience. A washed up band called Decibel Jones and the Absolute Zeroes are chosen to represent Earth and prevent their destruction. Glittery, ridiculous, and tons of fun, this book has such a similar vibe to Ragnarok that it's impossible not to compare the two!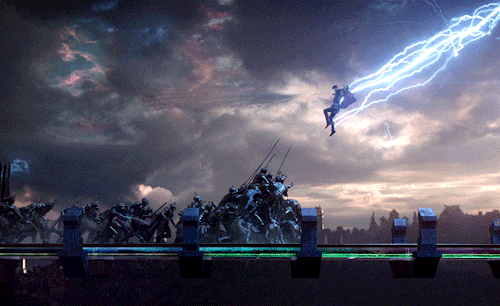 The Disasters by M.K. England
This book has been compared to Guardians of the Galaxy, but in my opinion it has plenty in common with Thor: Ragnarok as well! The story follows a group of space school rejects whose inability to get along could rival the team in Ragnarok. On the run after being falsely accused of a crime, they must prove their innocence and save the universe all at once. Not only does this book have fun shenanigans and entertaining characters, but it addresses themes of colonialism and leadership that Ragnarok also deals with.
What are your favorite Marvel movies? Which books would you recommend to go along with them? Do you agree with my picks?
x Margaret 
goodreads | twitter | pinterest
Pin this!