It's N.E.W.T.s time!!!
Back in April, I participated in the O.W.L.s Magical Readathon hosted by G from Book Roast on Youtube. That month, I read nine books to pass nine exams and pursue my chosen wizarding career of magical librarian. I had so much fun with that readathon that I obviously have to join in for the N.E.W.T.s edition this August!
With the N.E.W.T.s, the difficulty is increased, meaning you have to read three books for each subject in order to get an Outstanding (the highest grade). For more info on the readathon, check out G's video, as well as the guidebook to wizarding careers and the reading prompts for this years N.E.W.T.s. There's so much more to this readathon than I can cover in this introduction, so go on and learn more!
In order to successfully become a magical librarian, I need:
Outstanding (O) in Ancient Runes
Exceeds Expectations (E) in Defense Against the Dark Arts
Exceeds Expectations (E)  in History of Magic
That comes to seven books in total that I need to read. But of course, because I'm an overachiever and some of the other prompts look fun, I'm going to try to fit in a few others as well! But first, here are the books that I absolutely need to read to pass my N.E.W.T. exams.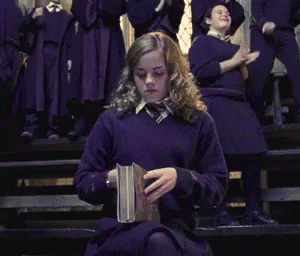 O in Ancient Runes 📜
💫 A: Ehwaz (partnership) – read recommended by a friend 💫
Like a Love Story by Abdi Nazemian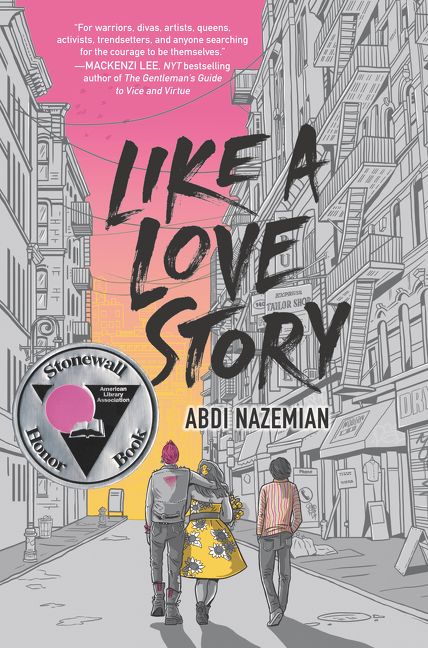 A friend of mine in real life told me that this book felt like Aristotle and Dante, so obviously I added it to my TBR immediately.
💫 E: Book written in past tense 💫
The Lady Rogue by Jenn Bennett 
Not only is this book written in past tense, but it takes place in the past, since it's historical fiction! This comes out in September and I have an ARC.
💫 O: Book that has been on your TBR for ages 💫
All the Light We Cannot See by Anthony Doerr
I can't even tell you how long this has been on my TBR. This is a bit of a chunky book, but fingers crossed that that doesn't stop me from finishing it!
E in Defense Against the Dark Arts ⚫️
💫 A: Book that's black under the dust jacket 💫
Stung by Bethany Wiggins
I know almost nothing about this book except that it was given to me by a friend, and it's the only unread physical book I own that fulfills this prompt so here we go!
💫 E: Gilderoy's memory charm – (grab a pen!) first book that you remembered just now from your TBR! 💫
Whiskey When We're Dry by John Larison
This book has been on almost every monthly TBR since I bought it in January, so here's hoping that August will finally be the month that I actually read it.
E in History of Magic 🏰
💫 A: Read a fantasy 💫
The Black God's Drums by P. Djèlí Clark
Not only is this a really awesome looking fantasy, but it's really short and will hopefully be real quick to get through!
💫 E: Read a book that includes a map 💫
Boneshaker by Cherie Priest
This steampunk novel has a map of the city I'm from, which is fun! I don't know a ton about this one, but I'm excited nonetheless.
Those books are obviously my first priority in August, but I usually do read more than seven books in a month. So here are a few more of the prompts that I'd love to get to as well! Don't judge me.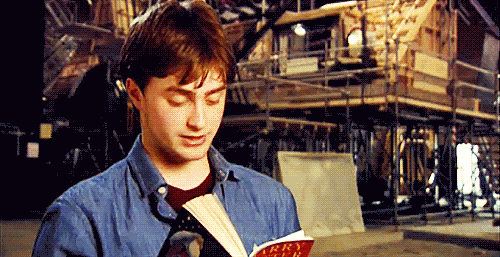 Transfiguration 🔄
💫 A: Read a book with LQBTQA+ representation 💫
If I Loved You Less by Tamsen Parker
This is a retelling of Emma by Jane Austen and I'm PUMPED.
Charms ✨
💫 A: Read a book that you think has a gorgeous cover 💫
Gideon the Ninth by Tamsyn Muir
Definitely need to read this ARC before its release in September! Everyone who's read it so far seems to love it, and the cover is absolutely stunning.
Herbology 🌿
💫 A: Mandrake! Quick, put your headphones on! Listen to an audiobook (if not – green cover) 💫
Harry Potter & the Deathly Hallows by J.K. Rowling
Bonus points for reading a Harry Potter book during a Harry Potter-themed readathon? And it fulfills both of the prompts! Triple points! This is the last in my HP audiobook reread and I'm not remotely emotionally prepared.
Arithmancy 💯
💫 A: Book that ends on an even page number 💫
Wilder Girls by Rory Power
I had to fit this book in somewhere! I've been dying to read it since it seems to be all anyone is talking about right now, so hopefully I'll be able to get to it along with everything else…
History of Magic 🏰
💫 O: Tom Riddle's diary: fond memory – reread a favorite (or read a classic) 💫
Carry On by Rainbow Rowell
I need to reread this before Wayward Son comes out in September! That said, this is my lowest priority, since I can always push the reread back into next month. But if I have time, why not??
Hahahahaha this is only twelve books, no problem. Why am I doing this to myself.
Well, looks like I have my work cut out for me this month! I'd better get to reading soon!
Are you participating in the N.E.W.T.s Magical Readathon? What's your chosen career? What books are you planning to read to fulfill these prompts?
x Margaret 
goodreads | twitter | pinterest
Pin this!