Welcome to the end of one month and the start of another!
In July, I got to do some fun traveling and musical-watching, which was definitely the highlight of the month. I also continued watching lots of Marvel movies, avoiding the heat, and searching for full-time jobs.
In terms of reading, there were some ups and downs. Even though I ended up liking most of the books I read this month, I constantly felt like I was beating off a reading slump with a shoe. I also DNFed three books in July, a record for me. (The books, for anyone who's curious, were Hurricane Child, The 7 1/2 Deaths of Evelyn Hardcastle, and Shatter the Sky – none of which were necessarily bad books, but which were just not what I wanted to be reading at that time.)
Still, I managed to read 12 books – including two novellas, three Harry Potter audiobooks, and a graphic novel – with an average rating of 4.1 stars (much higher than usual!). Let's talk about these books that I read!
Books I Read
The Merciful Crow by Margaret Owen ⭐️⭐️⭐️/5
A fantasy adventure with unique magic, but unfortunately it didn't differentiate itself much from lots of other YA fantasies I've read, at least in my opinion. Full review is here.
The Fifth Season by N.K. Jemisin ⭐️⭐️⭐️⭐️/5
An intense, harrowing story of revenge and survival in the midst of world-ending events. I can't WAIT to continue this series! N.K. Jemisin is such a good writer! More thoughts here.
This Savage Song by Victoria Schwab ⭐️⭐️⭐️⭐️/5
A dark fantasy that asks what separates humans from monsters, following two characters on opposite sides of a divided city. Victoria Schwab continues to prove why she's one of my favorite writers. More thoughts here.
Our Dark Duet by Victoria Schwab ⭐️⭐️⭐️⭐️/5
The incredible sequel to This Savage Song! The intensity and the stakes are upped, and the character development is just agonizingly good. More thoughts in an upcoming post!
Damsel by Elana K. Arnold ⭐️⭐️⭐️⭐️.5/5
This book, which critiques the traditional "damsel in distress" narrative, ended up being a lot darker than I expected, but in a way that I really enjoyed. It was essentially a horror story disguised as a fairy tale. There are some pretty serious trigger warnings, though, so be sure to check that before going in. More thoughts in an upcoming post!
You Know Me Well by Nina LaCour & David Levithan ⭐️⭐️⭐️⭐️.5/5
This lovely story about friendship, the scariness of changing relationships, and figuring out how to grow up made me cry in public, so. I really liked it. More thoughts in an upcoming post.
This Winter by Alice Oseman (Solitaire novella)
This novella follows the characters from Solitaire on one Christmas day. I love these characters so much and will never get tired of reading about them! More thoughts here.
Nick and Charlie by Alice Oseman (Solitaire novella)
Another novella, this time following Nick and Charlie around the time that Nick goes off to university. They truly are relationship goals. More thoughts here.
Heartstopper: Volume 2 by Alice Oseman ⭐️⭐️⭐️⭐️⭐️
More of Nick and Charlie, because I love them so much! Volume 2 of Heartstopper focuses more on Nick's emotional journey, which does things to my heart. More thoughts here.
Harry Potter and the Goblet of Fire by J.K. Rowling (reread)
My Harry Potter audiobook reread continues! I wouldn't consider GoF to be in my top tier of HP books, but obviously I still immensely enjoyed it. The Triwizard Tournament as a framing device is lots of fun, and the expansion of the wizarding world to include other countries and schools is always exciting! This book, particularly its ending, is basically a turning point in the series, and I always feel the tragedy of that ending fully.
Harry Potter and the Order of the Phoenix by J.K. Rowling (reread)
This book has long been my favorite of the series, and that did not change in the slightest this time around. Part of the reason I love it so much is that it is, in a lot of ways, Harry's at rock bottom. He feels alone, depressed, betrayed – even the place that he once considered a home no longer feels like the safe haven it used to be. It adds such a different layer that none of the other books have! Also, Dumbledore's Army has always been one of my favorite parts of the series, with a group of kids realizing that they don't have to sit back and let an abusive, oppressive regime do whatever it wants. It feels even more relevant and important in today's world. The chapter "The Lost Prophecy" is one of my favorite chapters in the series, since it is such a game changer. Questions that have gone unanswered until this point are finally answered, making Harry's mission all the more clear. Plus, this book introduces Luna Lovegood, my fave. 💙
Harry Potter and the Half-Blood Prince by J.K. Rowling (reread)
I feel like I enjoy this book more every time I read it, and this time was no exception. It's easy to dismiss a lot of it as useless filler, but in my opinion, it's more a testament to what you can do in a long-running series with an established world and well-developed characters. A lot of this book is just lots of fun! Contrasted, of course, with the darkness growing all around. I feel like the lighter aspects of this book are necessary before the intensity of the final book. And what happens at the end of this book sets up for the finale so well, ripping the floor out from beneath Harry and laying out a seemingly impossible task for him. Anyway, I could ramble about Harry Potter all day, but I'll stop there…for now.
July blog posts
☀️ Lauren @ Narrative Paradise did the Dear Evan Hansen book tag that I created last year, which was so fun to read!
☀️ Cas @ Daydreaming Ink wrote this discussion on whether it's better to read book series after all the books are out or as they're released.
☀️ May @ Forever and Everly dropped in with some great reminders of 4 things you shouldn't feel guilty about as a book blogger!
☀️ Xandra @ Starry Sky Books recounted the harrowing tale of why she started reading Harry Potter for the first time, which I found hilarious.
☀️ Olivia @ Purely Olivia and Lily @ Sprinkles of Dreams did guest posts on each other's blogs giving book recommendations based on Harry Potter characters, which is up my alley in every way imaginable.
☀️ Taasia @ Librae Paint Pages created an epic recommendations list of over 50 YA books to read during the summer!
Other things
I don't know about you…
but I turned 22! 🎂🎉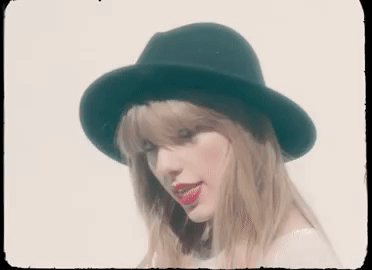 It was my birthday this month and I'm now older than I ever have been, shockingly enough. I think I'm still coming to terms with the fact that I'm in my 20s. Nevertheless, my birthday was really fun and lowkey – a small celebration with a couple of friends, and a movie night with Thor: Ragnarok. Can't ask for anything better than that!
Traveling to New York
I got to spend about four days in New York City this month, partly job searching and partly just being a tourist. If you've been following me for a while, you might remember that I spent last summer living in NYC, so it was great getting to return to some of my old favorite places (such as bookstores) as well as discover new ones! I went to the Metropolitan Museum of Art for the first time, read in Central Park, wandered around Brooklyn, and best of all…
I saw Hadestown!!!
Yes, I saw my current favorite musical on Broadway only a month after it won the Tony for Best Musical. I'm still in shock. I'm also in shock at how mindblowingly incredible this show was??? Like, I knew it was going to be good, but I had no idea it was going to be THAT good. It was one of those shows that, after every song, I thought to myself, "oh THIS is my new favorite song." The music either made me want to dance in my seat or tear my heart out with a spoon. I cried so many times, and during the ending, I was actually shaking and holding my arms so tightly that I left fingernail marks on my skin. I have no words to describe how amazing this show was. At the same time, I haven't been able to stop talking about it since! It truly is a love letter to the people who see how the world could be, in spite of the way that it is. If you get the chance to see it at some point, DO NOT MISS IT.
(I'm glad I saw it the night that I did, because the very next day, Manhattan had a power outage that shut the show down. I guess Hades got too enthusiastic with conducting the electric city.)
Also, the complete Original Broadway Cast Recording of this show was released this month, and I've been listening to it and crying constantly!!
Stranger Things 3
The third season of this incredible show came out in July! I have loved every season of Stranger Things so far, and this one was no exception. (Okay, I might not have loved it as much as the first season – still my favorite – but ANYWAY.) All those kids are growing up so fast. I've never considered myself a fan of anything horror, but for some reason I can't get enough of this show. Even though I was terrified out of my mind for much of it, I still wanted to keep watching because the characters are so great!
Also, I watched a good part of this season on the plane rides to and from New York, and I definitely looked weird jumping in terror every few minutes.
August TBR
This August, I'm joining in with the N.E.W.T.s Magical Readathon, which I talked all about here! These are all of the books I'm hoping to read for that…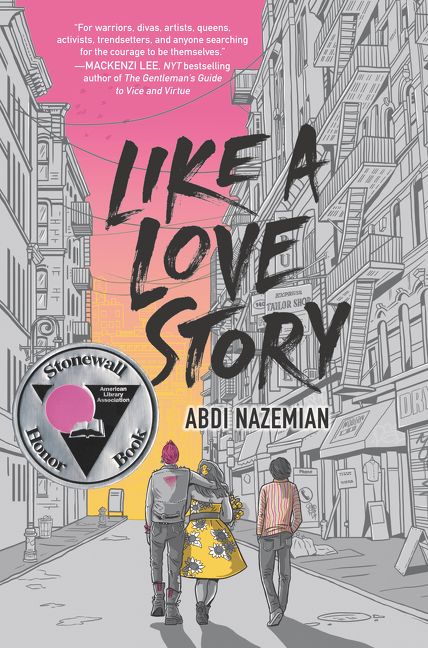 Like a Love Story by Adbi Nazemian
The Lady Rogue by Jenn Bennett (eARC)
All the Light We Cannot See by Anthony Doerr
Stung by Bethany Wiggins
Whiskey When We're Dry by John Larison
The Black God's Drums by P. Djeli Clark
Boneshaker by Cherie Priest
If I Loved You Less by Tamsen Parker
Gideon the Ninth by Tamsyn Muir (eARC)
Wilder Girls by Rory Power
Carry On by Rainbow Rowell (reread)
Harry Potter and the Deathly Hallows by J.K. Rowling (reread)
How was your July? Did you read any new favorites? What are you planning to read in August?
x Margaret 
goodreads | twitter | pinterest
Pin this!