Well, the title says it all.
In July, I took part in Camp NaNoWriMo, which I talked about more in depth at the beginning of the month. My goal was to write for 35 hours/2100 minutes over the course of the month. I clocked in at 20 hours/1200 minutes. Which means I failed Camp NaNoWriMo. And…that's okay. 
As you can see by this graph, I was behind from the beginning, and then there was a nearly week-long gap that I didn't write at all. That was during my trip to New York in the middle of the month, which I probably should have taken more into account when I was planning this.
After that trip, my stats page was telling me that I had to write for 130 minutes (over two hours) every single day for the rest of the month in order to hit my goal. For a few days, I actually managed to hit that, more or less, since I hate failing. Then I burned myself out and realized that hitting this goal wasn't more important than taking care of myself. Seems obvious but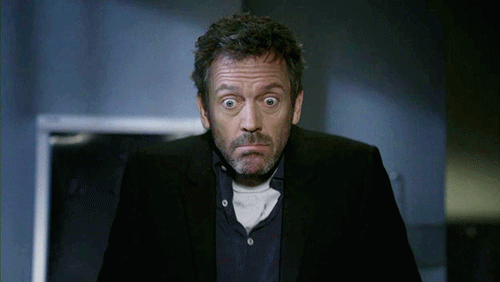 Still, I'm choosing not to see this as a total failure. I didn't hit my original goal, but I still managed to write for 20 hours. That's 20 more hours than I might have written if I hadn't been pushing myself! That's not bad at all.
(I'll just keep telling myself this until I stop feeling like a failure for not finishing a NaNoWriMo event for the first time since 2014.)
Besides, I'm at a difficult part in this story. During those few days that I was pushing myself, it became clear that some of the problems that have come up at this late stage in my draft aren't going to be solved by forcing them. If I take into account all the hours I've spent staring into space at random times – at work or in the shower or trying to fall asleep or doing mindless chores – trying to work out problems that have come up, it would probably add up to over 35 hours.
So what have I been working on?
Last update, I talked about my incredibly nerdy plot spreadsheet…
…which I used to go back to the beginning and change major plot points that weren't quite working. Once I had filled all of that out, though, I realized that it would be more productive to simply continue my WIP from where I'd left off, push on till the end, and then go back and make those changes.
So that's what I did. What I have now is basically Frankenstein's first draft: a bunch of plot points messily jammed together in a way that doesn't totally make sense or work together, in hopes of eventually creating a coherent story. But that's what revisions are for, right?
Currently, my document has 63k words, which means I added about 12k in July. I'm in the final third of the story, and I'm guessing it'll end up between 80k-90k in total? Hard to say right now, though.
So for now, the plan is to continue drafting until I have something semi-complete that will (hopefully) eventually be cobbled into something readable! Trying not to get discouraged by my Camp NaNo failure or my slow progress. I'm still gonna finish this thing!!
A few weeks ago, it seemed like everyone was obsessed with making these cute picrew avatars. Instead of making myself like a normal person (okay…I totally did make myself too), I made all of my main characters from this WIP! They're really cute and I love them.
In order we have Nat, Joss, Devya, Elliot, and Austin!
Writing music
4AM by Bastille (for Austin)

"Oh, there is nowhere I would rather be
Never felt more comfortable, could never want for more when you're near"

Surrender by WALK THE MOON (for Elliot)

"Another night in my new skin, throw emotion to the wind"

Press Restart by WALK THE MOON (for Nat, because I guess WALK THE MOON is the mood for my WIP this month)

"Up-shift, and the wind in my face, I could use a little time and space"
How's everyone's writing projects going? Did you finish Camp NaNoWriMo? 
x Margaret