Last month, I kicked off a series of blog posts discussing the future of young adult books. Part one of this series was all about trends within the age category, including the big books that have made a lasting impact and where I think trends are heading in the future.
Today, I'm looking more closely at young adult books and who reads them – specifically, why adults read YA books – and what this means for the future of YA.
Though I am certainly no expert in anything that I'm talking about here, I am technically an adult, since I'm 22 years old, and I've been reading YA since I was in elementary school. So I feel at least slightly qualified to be talking about this.
First of, I think we need to properly define YA. Like I talked about in my last post, "young adult" is typically described as an age category of books for readers age 12 to 18. However, plenty of people who are much older than 18 also read these books. According to a survey in 2012 (the most recent year I could find, unfortunately), about 55% of YA books were bought by people over the age of 18 (x). Which means that YA isn't just for teenagers these days.
Why is that? Why do so many adults reach for books that are categorized for people younger than them and unreservedly, unashamedly, unironically love them?
I can think of at least a few reasons…
Diversity and representation
Within the last few years at least, diversity has become a major tenet of YA and, for many adults, a huge draw to pick up those books. Because YA isn't considered as mainstream as other literary categories, it has always been a place to push boundaries and question what has already been established. As a result, the category has only grown more diverse in the past decade, highlighting more voices and experiences than ever.
In 2014, the organization We Need Diverse Books was founded by YA authors to push for diversity within children's books. In 2015, YA author Corinne Duyvis created the term #ownvoices to describe books about diverse characters written by authors of that same diverse group. These are only a few examples of real, marked pushes for diversity in YA.
Even something as simple as looking at the New York Times Best Sellers list for YA indicates the diversity within the category, with multiple books featuring people of color on the covers and books featuring LGBTQ+, mental illness, and other representation.
With this in mind, it makes sense that adults want to read YA books. Gen Z might be considered the most diverse generation in history, but people of marginalized identities exist in every age category, and they want to see themselves represented on the page as well. YA books make it easy to find that representation.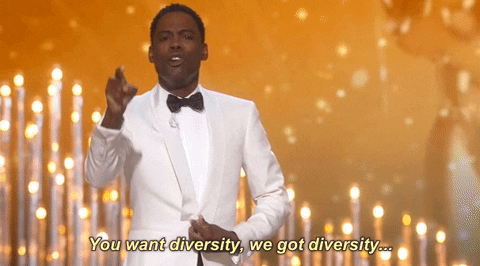 Telling interesting stories in interesting ways
YA isn't a genre, it's a category. This means that YA can be ANY genre it wants to be! You like mysteries? We've got mysteries! What about fantasy? We have SO MUCH. Historical fiction? Contemporaries? Sci-fi? YA has it all, simply written for an audience of teenagers.
In my experience, YA doesn't lack anything that adult fiction has. It still can have complex stories, interesting characters, plot twists, beautiful writing, thought-provoking themes, and all that jazz. The major difference is that it is usually written in a way that's more accessible. This doesn't necessarily mean simpler. It means that these books are written for teenagers, so they're written to be understandable and interesting to teens.
And honestly, that style is often so much more entertaining to me as a reader. Obviously, everyone has their preferences, but I would so much rather read a book where things actually happen from the beginning rather than 150 pages of setup before the plot gets going. I've loved a lot of adult books, but I've also read a lot that simply didn't interest me at all. (Of course, the same could be said for YA. I just tend to have better luck within that category.)
More than that, too, there's something about YA that feels so hopeful. Plenty of YA books tackle incredibly heavy topics, such as police brutality or rape culture or mental illness or defeating an evil dark lord – but almost always they present an ultimately hopeful viewpoint, even if the story doesn't end happily. They're not simplified, either. Those are the types of stories that I love and always want to read.
The aging of coming-of-age
A major theme in YA books is the coming-of-age story, a narrative that focuses on the transition from childhood to adulthood. In fact, this is, in my opinion, one of the factors that differentiates YA from adult fiction with young protagonists. Pretty much any YA book you read will have this storyline at least to a small degree.
And I'll be honest – that storyline still resonates with me, as I'm sure it does for a lot of adults who don't feel particularly good at adulting. Since there is a distinct lack of book featuring protagonists in their late teens and early twenties dealing with these feelings (more on that later), I have to reach for YA for this kind of story.
A few generations back, someone my age would probably already have a house and a full-time job and probably be married and maybe have a kid. But that isn't necessarily the case anymore for people of my age. Millennials and Gen Z are getting married later, taking unconventional career paths, and generally redefining traditional adulthood. The whole "coming-of-age" feeling doesn't stop when you stop being a teenager; there's a lot of figuring out and self-discovering that continues into your adult years. People still want to read books that reflect that experience and help them understand their place in the world. Therefore, it makes perfect sense to me that so many adults, including myself, choose to read young adult.
The New Adult question
In 2009, St. Martin's Press coined the term "new adult" to refer to books with characters in their late teens and early 20s (x). You might think this would be the perfect bridge between young adult and adult, telling those coming-of-age stories for people who are older than 18. Sadly, the category hasn't exactly taken off the way one might hope.
Right now, New Adult is dominated by romances and erotica. While there's nothing wrong with these stories per se, it has created a stigma against the age category and prevented it from growing into anything near as ubiquitous as YA. We don't see much NA fantasy, sci-fi, or other genre books – NA is stuck in contemporary land. As a result, the books about people in their late teens and early twenties are too often focused solely on romance rather than exploring the many issues that arise during that period of life. 
If New Adult broke out of its current stigma and became an age category as expansive as YA, I would imagine that more adults and people my age would be reading those types of books. Right now, there is a massive gap in the market in between young adult and adult fiction, and a category bridging that gap would no doubt be successful if we actually put effort into it.
The future of YA
Writers and publishers know that a significant portion of YA readers are not teenagers. So what does this mean for the future of YA?
There has already been a noticeable aging of the YA category, with an increase of books that are considered "upper YA". I've seen plenty of discussions around whether books such as Six of Crows or A Court of Thorns and Roses should even be considered YA. And there has been conversation when adult books like Red, White and Royal Blue and A Darker Shade of Magic are miscategorized as YA because they have younger protagonists and therefore don't totally fit with adult fiction.
When publishers see that lots of adults are reading YA, they want to publish YA with topics that appeal to adults. However, this creates the danger of alienating teen readers, the intended audience of these books. In my opinion, the best way to prevent this from happening is to push for New Adult as a legitimate category that's as broad as young adult. Personally, I would love to see more books about 20-somethings going on quests and solving mysteries and figuring out their lives just like teenagers do.
Plus, we need to push for as much diversity and representation in adult books as we see in YA. Imagine if the New York Times Best Seller list for adultsNew York Times Best Seller list for adults were as diverse as the YA list! Wouldn't that be incredible? Then adults wouldn't have to read books about characters much younger than them to see themselves frequently represented in fiction.
I think adults are always going to be reading young adult books. This age category will always have stories that appeal to older readers as well as younger readers. But if we want young adult to be a category that is first and foremost for teens rather than just about teens, we need to look at what appeals YA to adults and get some of that into the books written for adults.
All that said, here are just a few New Adult* books that I've read and loved:
* and by New Adult I mean books with protagonists in their late teens and early 20s
If you're an adult, what makes you want to read YA books? If you're a teen, how do you feel about the fact that so many adults read YA? How do you think this will impact YA in the future? What are your thoughts on the New Adult category? Do you have any NA book recommendations for me?
x Margaret 
goodreads | twitter | pinterest
Pin this!