The Infinite Noise: A Bright Sessions Novel
by Lauren Shippen
"Quiet. Blue-green. Not sharp like red and orange, but deep. Endless. It fills me up, empties me out. Clears out the sludge, the pins and needles, but makes me tense. Restless.
I open my eyes. Find his.
Adam."
To be published Sept. 24, 2019 by Tor Teen
336 pages
Genre: YA contemporary sci-fi
Date finished: April 11, 2019
Content warnings: mentions of self harm, depression, homophobic slurs
Summary:
Caleb Michaels is a sixteen-year-old champion running back. Other than that his life is pretty normal. But when Caleb starts experiencing mood swings that are out of the ordinary for even a teenager, his life moves beyond "typical."
Caleb is an Atypical, an individual with enhanced abilities. Which sounds pretty cool except Caleb's ability is extreme empathy—he feels the emotions of everyone around him. Being an empath in high school would be hard enough, but Caleb's life becomes even more complicated when he keeps getting pulled into the emotional orbit of one of his classmates, Adam. Adam's feelings are big and all-consuming, but they fit together with Caleb's feelings in a way that he can't quite understand.
Caleb's therapist, Dr. Bright, encourages Caleb to explore this connection by befriending Adam. As he and Adam grow closer, Caleb learns more about his ability, himself, his therapist—who seems to know a lot more than she lets on—and just how dangerous being an Atypical can be.
My thoughts (spoiler free)
Some backstory on this book:
Once upon a time, in early 2017, I started listening to a podcast called The Bright Sessions. This podcast, which follows a therapist named Dr. Bright and her patients with unusual abilities, became my obsession for a while, and I listened religiously until the show's end in 2018.
When I learned that Lauren Shippen, the show's creator, head writer, and one of its actors, would be writing three YA novels from this universe, I was understandably excited. I followed along as she wrote this book and went through the process of getting it published.
And then I got to read it!!!
Lauren Shippen was kind enough to send me an early copy when she reached out on Twitter for reviewers, which is still one of the greatest moments of my life. Look at it!!!
Anyway, I should probably talk about the book itself!
The story is focused around two characters, switching between their perspectives. Caleb Michaels is the popular football player who secretly has the ability to sense the emotions of others. Because this is high school and everyone's emotions are all over the place, he has difficulty differentiating which emotions are his own and which belong to other people. As a result, he keeps getting in fights and having trouble in class.
The other perspective belongs to Adam Hayes, the loner at the top of his class who would rather spend his lunches hiding in the library than facing his classmates. He doesn't have close friends or people to turn to, and this, coupled with his depression, make his high school days absolutely miserable.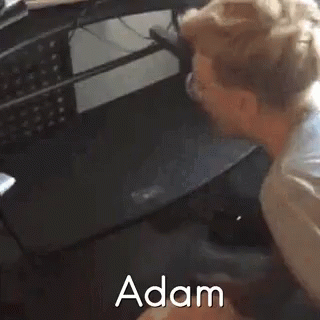 Their lives start to intersect when Caleb realizes that there's something about Adam's emotions that help ground him in the infinite noise of everyone else's emotions. Caleb's therapist, Dr. Bright, encourages him to pursue this connection, and the relationship grows from there.
I already knew going in every beat that this story was going to take, having listening to The Bright Sessions multiple times, but that doesn't mean I didn't enjoy every second of it. Watching a relationship tentatively form between Caleb and Adam, seeing them grow as they get to know and trust each other, is such a joy.
Caleb and Adam are both complex characters. Both of them struggle with some extremely personal and internal issues, but the story reminds us again and again that neither can save or fix the other. Instead, they have to learn how to support each other and meet in the middle.
Most of the storyline centers around their relationship, and while the lens widens out somewhat near the end and brings in some outside conflicts, the focus remains on Caleb and Adam. There were times that I wished we'd gotten a little more of other subplots – Caleb's relationship with his family, for example, could have gotten more time in my opinion – but it didn't bother me a ton.
The writing in this book was absolutely gorgeous. Lauren Shippen manages to make emotions feel physical by describing them using colors and tactile language. This especially shines in Caleb's POV chapters, as we feel the emotions of everyone around him alongside him, bringing us into the swirling confusion that he has to endure. The reader feels the black sludge of stress or the warm orange of concern right along with Caleb. The chaos and confusion that this writing evokes makes it so easy to empathize with Caleb's character. It also makes the moments when Caleb's emotions are in tune with Adam's all the more poignant.
Caleb and Adam both have such distinct voices, which clearly shine in their individual chapters. (It also helps that I was imagining the voices of the actors who play them in the podcast.) I can easily tell how much Lauren Shippen knows and cares for these characters.
I already knew going into this book that I loved these characters and these stories, but I believe that you can love them even if you aren't familiar with them yet. That said, there's still plenty of time to go listen to The Bright Sessions and get to know Caleb and Adam and Dr. Bright and all of the other amazing characters! You won't regret it. And then be sure to pick up this book when it comes out on September 24th!!
"I've gotten better at telling what's him and what's me – what's yellow and what's blue – but a lot of the time, things are green. And when things are green, I feel right in my own body in a way I never have before."
*ARC PROVIDED BY THE AUTHOR IN EXCHANGE FOR AN HONEST REVIEW. QUOTES ARE SUBJECT TO CHANGE.*
Similar books:
x Margaret 
goodreads | twitter | pinterest
Pin this!