Back with more mini reviews on some books I've read recently!
Many of these ended up being disappointments, sadly – which is why I ended up rereading the one that I rated 5 stars. Let's get into my thoughts on these books!

Whiskey When We're Dry by John Larison
Content warnings: gore, mentions of rape, prostitution
Sometime in the late 1800s, in the lawless American West, Jessilyn Harney cuts off her hair and dresses in men's clothes to go off in search of her outlaw brother. Disguised as a man, she makes a name for herself as a sharpshooter and joins a militia formed to track her brother down.
This is one of those books that just isn't for me in any way. I can see the appeal for others – it has lovely, atmospheric writing and a strong, determined heroine – but when I was reading it, I never felt that appeal at all. I felt like I was trying to enjoy it because it's clearly well-written, even though that writing never connected with me and neither did anything else, really.
Part of my problem is that the story moves so slowly. I don't usually mind slow books, as long as there's something else to keep me interested. But the first quarter at least was spent on Jess's childhood before the actual story got going. And then once it did, I always felt like we were building up for something big that…never really came. IDK! I'm glad I tried out a genre I don't usually read, but I didn't particularly enjoy the experience of reading this.
All the Light We Cannot See by Anthony Doerr
"Open your eyes and see what you can with them before they close forever."
Content warnings: war, rape
This historical fiction novel set during World War II mainly follows two characters: Marie-Laure, a blind French girl, and Werner, a young German engineer. Their stories briefly intertwine because of a stolen diamond, a French seaside town, and a lot of radios.
First of all, I listened to this on audiobook and I don't think that did this book any favors because the narrator wasn't great (and couldn't pronounce French names correctly, annoyingly enough) – but beyond that, I think that, once again, this book simply wasn't for me. I feel bad giving this rating because this is clearly such a celebrated and well-loved book, but I never felt like I connected to it strongly.
The writing is, of course, stunningly beautiful. If I had been reading it as a physical book, I think I would have appreciated it more, and even on the audiobook I couldn't help but get caught up in the gorgeous descriptions. But for me, beautiful writing is not enough to love a book. I did find myself somewhat attached to the characters by the end, but clearly not to the extent that I was meant to. I wanted to love this book a lot more than I did.
If I Loved You Less by Tamsen Parker
Content warnings: sexual assualt
This f/f retelling of Jane Austen's Emma is set in present-day Hawaii, following a young woman named Theo who is determined to set up everyone around her in perfect relationships. Her meddling goes too far, though, with her new friend Laurel, and Theo is forced to acknowledge the fact that she doesn't know her own feelings at all.
*Deep sigh* Emma is one of my favorite Austen novels, and even though I appreciate the fact that this author made it more diverse and modern…well, this ain't it. My first problem is the fact that Theo, the "Emma" character, feels extremely immature. I know that immaturity is an essential part of that character, but this felt too far – she reads like a fifteen year old rather than a twenty-five year old. I could tell that a lot, probably too much, was influenced by Clueless. Plus, her manipulation of people around her, which is mostly innocent and well-meant in the original text – becomes more malicious and self-serving in this version. Emma is already a difficult character to like, and this retelling makes her downright unbearable.
Besides that, the writing was clunky and unpolished. Often it felt like huge chunks of dialogue were copied from the original text, updated into modern language, and left there without any consideration of flow or character voice. The only good thing was that this book was short, so it didn't take long to get through!
Carry On by Rainbow Rowell
"You have to pretend you get an endgame. You have to carry on like you will; otherwise, you can't carry on at all."
Simon Snow is terrible at being the Chosen One; he can't control his own magic and he doesn't even know what to do when his evil vampire roommate, Baz, goes missing. It's his last year at Watford School of Magicks and everyone expects him to defeat the Insidious Humdrum who's threatening their world, but Simon doesn't even know where to begin.
This was my second time reading this book and part of me was worried that I wouldn't love it as much the second time around. Good news, though, everyone – it's still amazing. (Fun fact: the first time I read this in 2016, I considered starting a book blog just so that I could scream about it online. Took me another two years to get to that point, though.)
One of my favorite things about this book – besides the epic love story – is the fact that it takes familiar fantasy tropes and flips them around entirely. All four of the main characters seem like they should fit neatly into these archetypes – the hero, the villain, the love interest, and the sidekick – but not a single one of them does. It's so cleverly done and I can't get enough of it. This certainly isn't the most perfect book in the world, but it makes me happy and I had so much fun while reading it, which is what really matters.
Also, Simon and Baz own my heart. ❤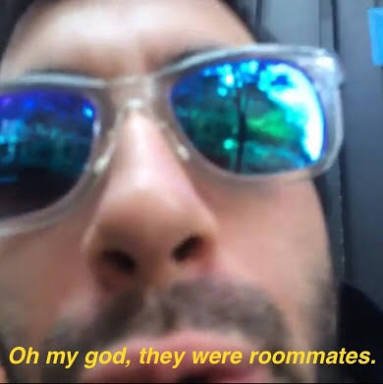 Wilder Girls by Rory Power
"Some days it's fine. Others it nearly breaks me. The emptiness of the horizon, and the hunger in my body, and how will we ever survive this if we can't survive each other?"
Content warnings: body horror, gore, self harm, suicide, parasites, animal death
When a virus known as the Tox hit their island, the students at Raxter School for Girls were put under a quarantine and told to wait. Eighteen months later, they're still waiting, and when Hetty's best friend goes missing, she'll do anything to find her and keep her safe.
I'm not much of a horror reader, but I've been hearing so much about this book (and it's beautiful cover!) that I decided to pick it up. And even though it certainly did its job in scaring me, I'm glad that I did! The writing is absolutely gorgeous – I constantly wanted to slow down and take in every word even though at the same time I wanted to race forward to find out what happened. Rory Power does an incredible job of creating a vivid atmosphere that, even when nothing particularly scary is happening, manages to creep me out. It gave me major Annihilation vibes.
I loved the relationship dynamics between the three main characters – Hetty, Reese, and Byatt – though there were times that I wanted a tiny bit more from all of them. That's my main complaint about this book – I constantly wanted just more, and I can't exactly put my finger on more what. That said, I'm absolutely impressed with this book and I can't wait to see what this author comes up with next!
What books have you read recently? Have you read any of these?
x Margaret