Hello, all! I'm here today to talk about something that recently I've been appreciating quite a bit: audiobooks!
I haven't always been the biggest audiobook fan, but within the last year or so, I've been listening to them more than ever and recognizing them for how wonderful they are. So far in 2019, I've listened to 28 audiobooks (out of the 114 books I've read total). I've been able to both reread old favorites and discover new ones.
If you haven't yet discovered the joy of audiobooks, I hope I can convince you to try them out! And if you have – that's awesome! I hope you agree that audiobooks are, indeed, great. And here's why.
What's so great about audiobooks?
I can listen to them while doing other things. Most of my audiobook listening gets done while I'm cleaning, cooking/baking, or walking/driving somewhere. Having something to do with my hands that doesn't take my entire brain leaves space for audiobook listening. Basically, I turn on an audiobook whenever I'm doing something boring, and it has the dual benefit of making that activity a little bess boring and fitting reading into a time that would otherwise be book-less. Win-win!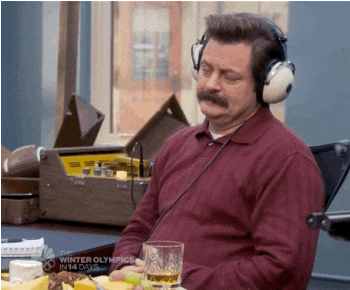 I can reread lots of books. I love rereading but I always feel a little bit guilty when it takes time away from discovering new books. With audiobooks, I can reread without feeling like I'm ignoring my massive TBR, since I can still read a new physical book at the same time. (Well, not the EXACT same time – I'm not that talented.) This year, I got to reread the Harry Potter series, the Heroes of Olympus series, and The Raven Cycle through audiobook format, and I still read plenty of new books during that time as well.
I can read books I might not otherwise pick up. Listening to an audiobook feels like slightly less of a commitment than picking up a physical book, so if I'm on the fence about a book, I might check it out on audio. For example, I wasn't sure if I would enjoy Long Way Down by Jason Reynolds since it's written in verse. I got the audiobook, though, and really liked it! I don't think I would have read it if it weren't for the audiobook.
I can listen to nonfiction! This is tied to the last point, since nonfiction books are a category that I've historically struggled to pick up. Recently, though, I've realized that I can get around this hesitation through audiobooks, since it feels just like listening to a podcast. Loophole! I don't know why I didn't think of this sooner and I can't wait to read all the nonfiction books I've been putting off. Plus, many of them are read by the authors themselves, which adds a whole new layer!
Audiobooks can be a completely unique experience. Recently, it seems like publishers have been going all out with making audiobooks special, and I'm not complaining. Listening to a story can create a new experience, especially when an audiobook includes elements like sound effects, music, or full casts. The first example that comes to mind is Sadie by Courtney Summers. Since it has a podcast element, the audiobook actually sounds like a podcast, which is so cool!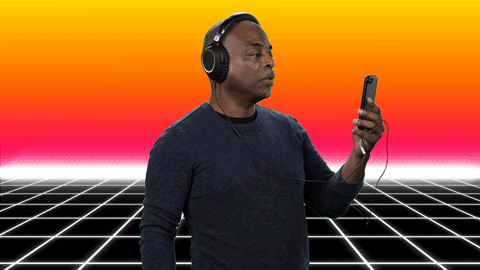 Where do you find audiobooks?
I get all of my audiobooks through Libby, which is run through Overdrive and helps you find audiobooks completely for free through your library. (At least in the US – not sure if/how it works in other countries.) There is usually a wait time, especially for popular books, but that just manages to keep me from checking out, like, twenty audiobooks at a time.
Libby is so easy to use: you can change the speed, bookmark places, see how long you have left in the book, and lots more. I highly recommend it! (You can also use this app for ebooks, but I just use it for audiobooks.)
Another popular audiobook source is Audible, but I don't use that because 1) it's run by Amazon, which personally I don't like to support, and 2) I don't like paying for audiobooks lol.
I'll also give a shout-out to Libro.fm – I don't use it, but it supports independent bookstores through audiobooks, which is what I'm all about!
Now go forth and listen, my friends.
Do you listen to audiobooks? What do you like about them? What's been your favorite audiobook?
x Margaret 
goodreads | twitter | indiebound
Pin this!