The Starless Sea
by Erin Morgenstern
"Strange, isn't it? To love a book. When the words on the pages become so precious that they feel like part of your own history because they are."
To be published Nov. 5, 2019 by Doubleday Books
498 pages
Genre: fantasy
Date finished: Oct. 23, 2019
Content warnings: violence, animal harm
Summary:
Zachary Ezra Rawlins is a graduate student in Vermont when he discovers a mysterious book hidden in the stacks. As he turns the pages, entranced by tales of lovelorn prisoners, key collectors, and nameless acolytes, he reads something strange: a story from his own childhood. Bewildered by this inexplicable book and desperate to make sense of how his own life came to be recorded, Zachary uncovers a series of clues – a bee, a key, and a sword that lead him to a masquerade party in New York, to a secret club, and through a doorway to an ancient library, hidden far below the surface of the earth.
What Zachary finds in this curious place is more than just a buried home for books and their guardians – it is a place of lost cities and seas, lovers who pass notes under doors and across time, and of stories whispered by the dead. Zachary learns of those who have sacrificed much to protect this realm, relinquishing their sight and their tongues to preserve this archive, and also those who are intent on its destruction.
Together with Mirabel, a fierce, pink-haired protector of the place, and Dorian, a handsome, barefoot man with shifting alliances, Zachary travels the twisting tunnels, darkened stairwells, crowded ballrooms, and sweetly-soaked shores of this magical world, discovering his purpose – in both the mysterious book and in his own life.
My thoughts (spoiler free)
Much like its protagonist Zachary Ezra Rawlins, I stepped into this book not knowing at all what to expect and ended up swept away in a magical, unforgettable adventure that was unlike anything I've experienced.
The Starless Sea is a strange book. It is comprised of stories within stories within stories, stacked on top of fables and fairy tales and braided together with yet more stories. Slowly and deliciously it unwinds, and with each shimmering thread a narrative comes to life about a strange library at the shore of an underground sea, a love story without an ending, and the doorways that carry people between worlds.
This isn't a book that you want to rush through; the lush, gorgeous prose is to be lingered over to let each word soak through you like honey. I can already tell you that this style is not going to be for every reader (really, what style is?), but for those who love to get lost in a dreamlike, romantic world, this will be perfect.
"Not all stories speak to all listeners, but all listeners can find a story that does, somewhere, sometime. In one form or another."
Best of all, this book feels like it was written directly for anyone who (like me) grew up reading about children stumbling into magical lands and never fully gave up on the hope that we would stumble upon our own magical land. In many ways, it feels like an Alice in Wonderland or Narnia for adults – though not in the sense that it's gritty and dark and nihilistic – with a side of self-awareness.
Our main character is Zachary Ezra Rawlins, the son of a fortune teller who found a magic door at age eleven but didn't open it. Now, age twenty-four and a grad student in New England, he discovers a book in his university library that recounts this brief moment from his childhood. Desperate for answers about how he ended up in a book and the mysterious Starless Sea that he failed to find years ago, he goes searching for answers that will carry him far beyond what he ever imagined.
I'm guessing that any book lover is going to find Zachary relatable, from his many book and pop culture references to the ways that he reacts to the fantastical things happening around him. He's a little bit pretentious in the same ways that I am a little bit pretentious. He's a Ravenclaw and he loves video games. His perspective allows the reader to traverse strange and unfamiliar territory while still feeling a little bit rooted in reality; these things feel like they could happen, since the way Zachary experiences them feels so realistic.
Plus, there is a m/m love story that is just *chef's kiss*.
 '"This is the rabbit hole. Do you want to know the secret to surviving once you've gone down the rabbit hole?"
Zachary nods and Mirabel leans forward. Her eyes are ringed with gold.
"Be a rabbit," she whispers.'
Zachary isn't the only character we get to know in the course of this book, though. In addition to the characters he encounters along the way – Mirabel, Dorian, the Keeper, and a plethora of cats, owls, and bees – we get numerous stories woven through the narrative. At first, those stories seem random and unconnected, but the further along we get, the clearer it becomes that nothing is unimportant. Everything – every symbol, every name, every detail – is connected.
I am genuinely stunned by the intricacy with which this story is crafted. The things it does with story and narrative on both a textual and meta-textual level make me want to read it over and over again and study it in a class so I can discuss it for hours. I can't even tell you the number of times that I gasped out loud as I Realized how things fit together and had to reevaluate everything I'd read before.
I can certainly understand why it took Morgenstern eight years to return with a new book, and if eight years is what it takes to produce a masterpiece like this, then I am totally fine with that.
"We are all stardust and stories."
I don't even know what else to say that can do justice to this book. It filled a hole in my heart that I didn't even realize was there, reminded me of what I loved about this kind of story when I was a child, and simultaneously made me long to step into a magical world while letting me know that it's okay if I never do.
The Starless Sea is a love letter to book lovers, to the people who never really stopped believing in magic. It was utterly unlike anything I could have imagined or anything I've read before. It's about imagination, storytelling, fate, doorways, and so much more. It's complex and magical and haunting and mind-blowing all at once. I will no doubt be returning to this book time and time again, and I can't wait for the rest of you to join me in discovering this unforgettable world.
"You open a door.
What happens next?"
*ARC PROVIDED BY EDELWEISS IN EXCHANGE FOR AN HONEST REVIEW. QUOTES ARE SUBJECT TO CHANGE.*
Similar books: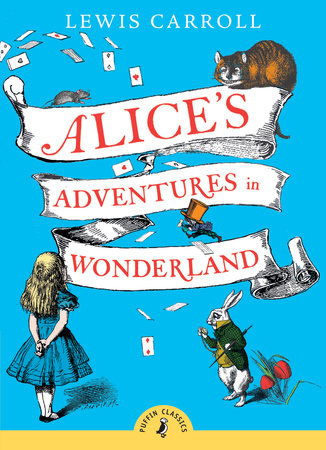 x Margaret 
goodreads | twitter | indiebound
Pin this!