Time just keeps on passing and before you know it, you're already a third of the way into a month long writing challenge and already falling behind.
Hello everyone, and welcome to my yearly existential crisis!
This November, I am participating in National Novel Writing Month, which means I'm attempting to write 50,000 words in 30 days. 2019 is my sixth year participating; I've done NaNoWriMo almost every year since 2013 and won four out of five times. You'd think I'd be a pro at this by now!
Yet every year, I end up at this place – usually around this time in the month – when I become convinced that I'm not going to finish.
This is going to be a fairly short update because I've been writing so many words in the past few days that I don't want to spend tons of time writing even more…
My NaNo Project
As I talked about in my last writing update, I'm writing a retelling of Persuasion by Jane Austen set in present day Pacific Northwest. The nice thing about writing a retelling is that the plot is already laid out for me and I don't have to worry about outlining as much.
Still there are a number of downsides to writing a Jane Austen retelling, namely:
1. I didn't do as much planning as I should have pre-NaNo, which means I'm figuring out how things are going to be altered as I go.
2. I always write with my annotated copy of Persuasion next to me. While this is a great way to get unstuck when I'm unsure how a scene should go, it's kinda discouraging to constantly compare my first draft to the finished product by one of the greatest writers in the English language.
3. Jane Austen excels at dialogue and witty banter and satire, which are not exactly my strongest areas.
I'm also experiencing a bit of genre shock. Even though I read lots of contemporary, I almost always write fantasy, so working on a project that involves no magic whatsoever feels strange. I'm 15k words in and nobody has died?? Nobody's life is in mortal danger??? People are just talking to each other and falling in love???? Bizarre.
Still, I'm having fun writing a slow burn romance. I thought it was agonizing to read slow-burn, but turns out it's even worse writing it.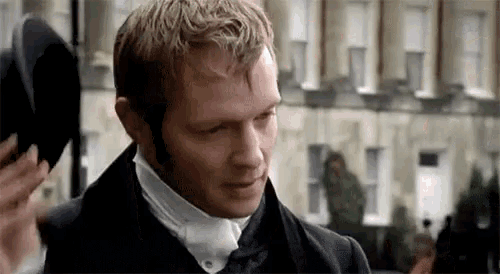 My progress so far
My writing has been…up and down.
I haven't written yet today (Nov. 11) so my word count at the moment is at 15,800 words – a little behind yesterday's goal of 16,600.
(Sidenote: I really don't like the new NaNoWriMo website design.)
I've been alternating between writing a ton and writing next to nothing, which means my daily word counter graph is all over the place. For some reason, I can't seem to get into a steady rhythm of writing.
But it's fine. I'm a little behind right now, but not so much that I can't catch up if I put the time and work in. Which I will! I'm enjoying this story quite a lot and excited about some of the upcoming scenes I have to write.
I've attended a few local write-ins, which is exciting because it's the first year that I've done that. I should probably go to more, since I always seem to write a lot at them.
Okay, I should probably get back to writing now. Got some catching up to do!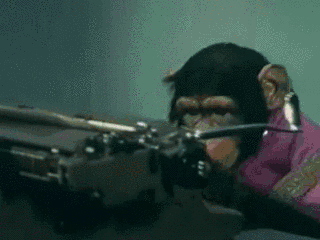 But first…
Allow me to introduce you to a few of my characters using John Mulaney quotes, as per tradition.
Anne Elliot AND Freddie Wentworth (they're great at emotions):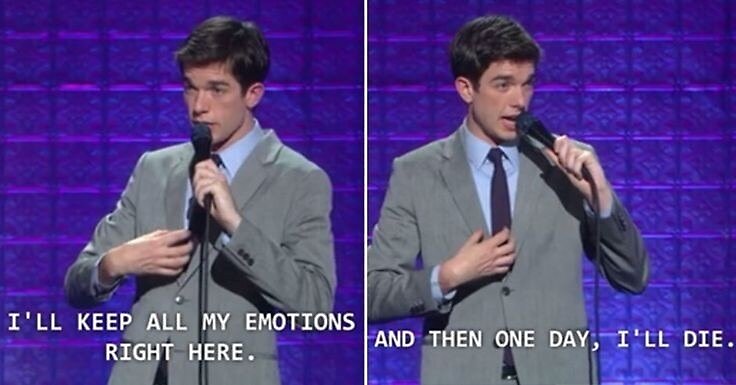 Anne Elliot: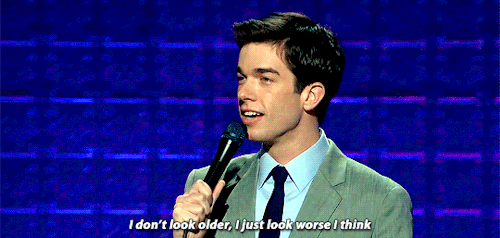 Freddie Wentworth:
Walter Elliot:
Caroline Russell: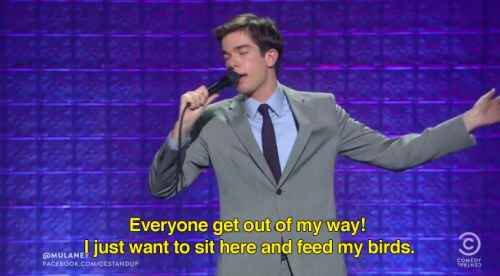 Marie Musgrove:
Hanna and Lou Musgrove: 
Jamie Benwick:
and finally, me @ me:
Writing music
Since this book is a sappy love story, I've been enjoying adding lots of sappy love songs to my writing playlist, including…
When We Were Young by Adele

And a part of me keeps holding on / Just in case it hasn't gone / I guess I still care / Do you still care?

Young Love by Coby Grant

You would ride your old bike to my house / And we'd walk down to the seashore and talk until the nightfall

The One That Got Away by Brielle Von Hugel

And in another life / I would make you stay / So I don't have to say you were the one that got away
Are you participating in NaNoWriMo? How is your progress so far? Tell me about your project!
x Margaret