Not long ago, I read one of my most anticipated books of the year, Call Down the Hawk by Maggie Stiefvater. It was incredible and mind-blowing and everything that I hoped it would be – but despite being categorized as young adult, it didn't really feel like a YA novel.
What is the feel of a YA novel, you ask? Yeah, that's what I'm trying to figure out in this post.
Maybe it was the fact that most of the main characters were 19+, in college or beyond. Maybe it didn't deal with many of the themes that I'm used to seeing in YA novels. Maybe it was something else entirely.
So what is it exactly that differentiates young adult books from other age categories? How do writers and publishers decide where a book is going to be shelved in a store and who its intended audience will be?
I'm no expert, but I'm certainly going to do my best to figure it out.
What is YA?
Okay, I did a whole post about the history (and future) of YA, including its beginnings and how big books like Harry Potter helped it take off. So if you want to know more about that, check out that post.
In short, YA as a category has been around since the 1960s, though it's only within the past twenty years or so that it's become a significant publishing category.
One way to define YA is through its intended audience, which is teenagers age 12 to 18. However, teens aren't the only YA readers; roughly 55% of YA book purchases are made by people over the age of 18 (x). So even though YA is written for a teen audience, it isn't always read by a teen audience.
Maybe another way of defining YA is through the age of the protagonist(s). Are all books with main characters between 12 and 18 considered YA? Not necessarily – YA books like Call Down the Hawk by Maggie Stiefvater and King of Scars by Leigh Bardugo come to mind, with their adult protagonists, and plenty of adult books with young main characters exist, such as The Kite Runner by Khaled Hosseini and Room by Emma Donoghue.
So how do these books with differently aged protagonists get categorized the way they do? With CDtH and KoS, it's a pretty simple answer: they're spin-offs of YA series, and therefore they're categorized as YA. But why aren't books like To Kill a Mockingbird or All the Light We Cannot See shelved amongst YA books with protagonists of the same age?
What sets YA apart from adult?
With lines blurring between YA and adult, with the New Adult category slowly but (hopefully) surely becoming more widely recognized, and with so many adults reading books written for teens, what is it that sets YA apart from adult fiction?
For me, the difference comes down to two things: style and themes.
I talked about this more in a post about why adults read YA, but in short: YA is generally written in a different style than adult books, intended to grab the attention of a reader who might have a shorter attention span. This isn't necessarily true for all YA, and it certainly doesn't mean YA is automatically simpler or worse written than adult books. It's simply aimed for a different audience and therefore the style changes.
And themes?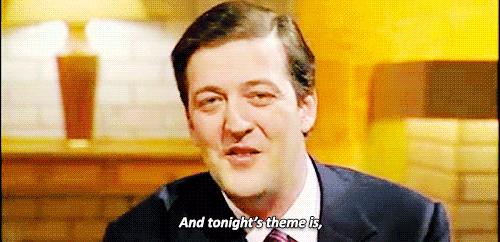 Yes, I'm going to be talking about themes like and eighth grade book report. One of the main themes that comes up again and again in YA fiction is the coming-of-age narrative, in which a character moves from adolescence to adulthood through facing some sort of hardship. We see this story all the time, almost always in YA: a character figuring out who they are and how they fit into the world in the process of overcoming an obstacle.
Patrick Ness defines YA as "finding boundaries and crossing them and figuring out when you end, who you are and what shape you are." Matt Haig says that YA excels at "blurring the boundaries of genre and refusing to adhere to the rules of more rigidly defined literary fiction." (x)
In short, there's not one simple definition or box to check in order to decide definitively if a book is YA or not. What makes a book YA isn't always something as profound as whether it has coming-of-age themes; it often comes down to which category the publishers believe will make it sell the best. If the publisher believes the book will sound most interesting to teen readers, it ends up in YA; if they think it'll appeal to adults, it ends up in adult books.
When I was reading Call Down the Hawk a few weeks ago and thinking that it didn't really feel like YA, maybe that comes down to a personal perception. After all, most of the criteria of what makes a YA book YA is fairly subjective. It makes sense that the publishers would market it as YA, since it's a spin-off from a young adult series and that's where readers will look for it, even though its characters are older.
Still, I think this is a sign that the lines between YA and adult are blurring, becoming less easy to definitively distinguish. And maybe our old definitions of YA are becoming obsolete, as authors experiment with different styles and themes beyond the usual.
Either way, what's important to me is that YA remains, first and foremost, for teens. Plenty of adults may read YA (me being one of them), but it's a category written primarily for teens, and that's important to keep in mind. As long as teens are still the main focus, YA will still be YA.
What do you think makes a book YA? What aspects separate YA from adult? Do you think that's changing?
x Margaret 
goodreads | twitter | indiebound
Pin this!