At the beginning of this year, I wrote a post recommending books based on eight of my favorite TV shows, including Doctor Who, Brooklyn Nine-Nine, and Avatar: the Last Airbender. I wasn't able to include every one of my favorite shows in that list, and since then, I've also added a few new shows to my favorites. So I thought it was high time for another post of recommendations based on eight MORE of my favorite TV shows!
Parks and Recreation (2009-2015)
Parks and Rec is one my all-time favorite shows, but I couldn't think of a single book that fit as a recommendation in my last TV show recs! Luckily, I've since found the perfect one. This show follows Leslie Knope and her team in the Parks and Recreation department of Pawnee, Indiana, and it's my go-to show whenever I need cheering up.
The book that I'm recommending for this show is….
Red, White and Royal Blue by Casey McQuiston
If you ask me, Alex Claremont-Diaz is basically the male, millennial version of Leslie Knope. And Prince Henry is a slightly more depressed, royal version of Ben Wyatt. Sorry, I don't make the rules.
Red, White & Royal Blue follows Alex Claremont-Diaz, the First Son of the US President, whose rivalry with Prince Henry of Wales almost causes an international scandal. The two are forced to fake a friendship for the media…and the rest develops from there.
Casey McQuiston has said that this book was inspired by her love of Parks and Rec, and it shows. Both deal heavily with politics while retaining a hopeful vision of how the world can be changed by passionate people working hard. Also, both make me laugh out loud and can cheer me up whenever I need a smile. Parks and Rec obviously has a more sitcom feel than this book, but they still fit together perfectly in my opinion.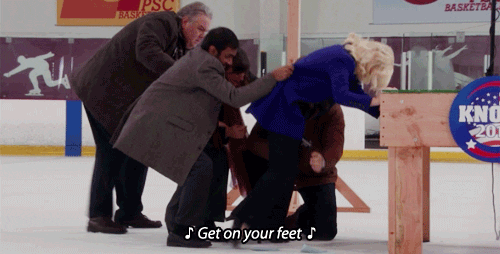 Stranger Things (2016–)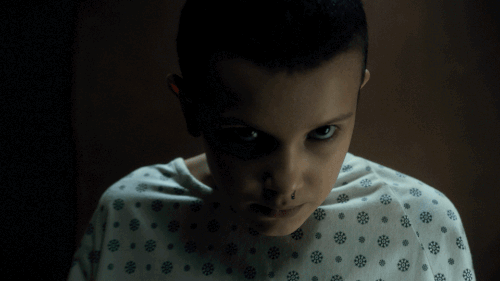 Stranger Things is one of the only horror-esque things I can watch/consume because I'm a little baby when it comes to that type of thing. But I absolutely love it even though it terrifies me! Set in Hawkins, Indiana (two Indiana shows in a row??) during the 80s, this show follows a group of kids discovering supernatural occurrences around their town.
The book that I'm recommending for this show is….
Sawkill Girls by Claire Legrand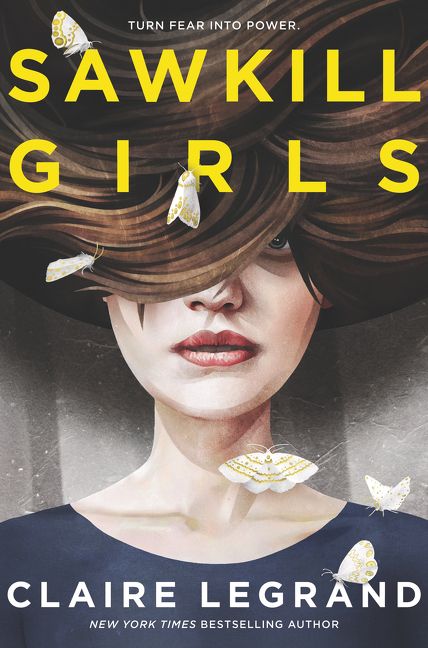 Monsters? Check. Lost sleep? Check. Groups of teenagers teaming up to defeat a supernatural evil? Definitely check.
Sawkill Girls is set on the island of Sawkill Rock, where girls have gone missing for decades. Marian, Zoey, and Val all come from different situations, but they end up working together to figure out the secrets that have been haunting the island's dark forests.
I don't read much horror, so I thought at first that I wouldn't have anything to recommend for this show, until I realized how perfect this book was. Like Stranger Things, it is absolutely terrifying, but it also doesn't sacrifice character for horror elements. I became as attached to the three girls of this book as I was attached to the gang in Stranger Things. It also has its moments of levity and a bit of romance to counteract the darkness.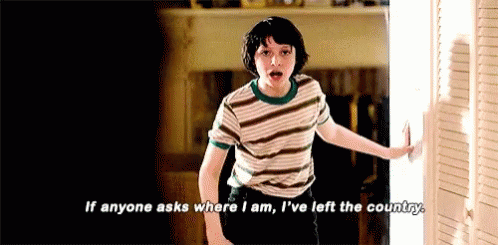 Schitt's Creek (2015–)
Schitt's Creek is one of my more recent discoveries, and I have the feeling it'll be one I return to over and over again when I need a pick-me-up. Following a rich family who loses everything and has to move to the tiny town of Schitt's Creek, it's ridiculous in the best possible way and full of heart.
The book that I'm recommending for this show is….
The Gentleman's Guide to Vice and Virtue by Mackenzi Lee
Who doesn't love to watch/read about rich people learning how to genuinely care about the people around them??
The Gentleman's Guide to Vice and Virtue follows Monty, the son of an 18th century British lord, who's sent on his Grand Tour of Europe before settling down. Along the way, he, his best friend Percy, and his sister Felicity get into more shenanigans than they expected, including highwaymen, pirates, and magical elixirs.
Not only is this book just as hilarious as Schitt's Creek, but I also can't help but draw comparisons between the ways that characters in both realize their own privilege and grow into the best versions of themselves. Monty learning to be less selfish, while also coming to terms with his own PTSD from growing up in an abusive home, reminds me so much of David from Schitt's Creek learning how to deal with his anxiety in a healthy way. Plus, Percy and Patrick as the adorable, cinnamon roll love interests? It's too perfect to pass up.
One Day At a Time (2017–)
I think I have a thing for sit-coms that can make me both laugh and cry within the span of a single 20-minute episode. One Day At a Time follows a Cuban-American family living in LA, managing to be both hilarious and covering tough topics like addiction, mental health, consent, sexuality, and more.
The book that I'm recommending for this show is….
The Poet X by Elizabeth Acevedo
Finding book recs to go with silly sitcoms is tough, but luckily One Day At a Time also deals with plenty of serious topics that makes it just the right match for this book.
The Poet X is about Xiomara, a girl growing up in Harlem, who feels unheard and misunderstood in her religious family. Through slam poetry, she finds her voice and learns how to strengthen the relationships in her life.
This book has lots that will appeal to fans of One Day At a Time, from the focus on Xiomara's Dominican heritage to the topics of religion and mother-daughter relationships. For anyone else who loved the moments in One Day At a Time with family bonding and overcoming difficult hurdles together, The Poet X would be the perfect book.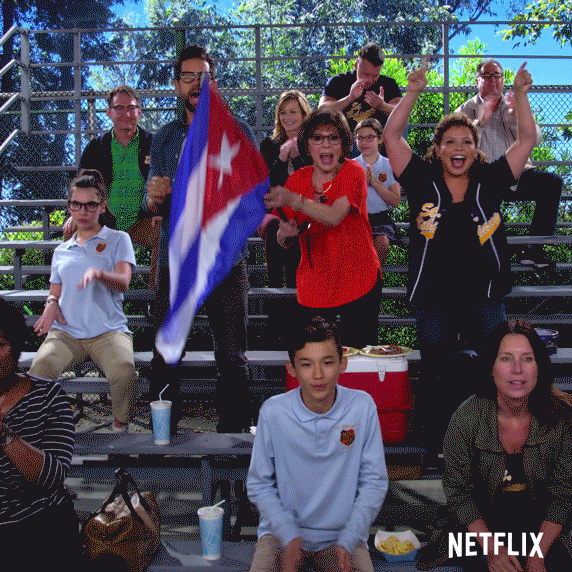 The Great British Bake Off (2010–)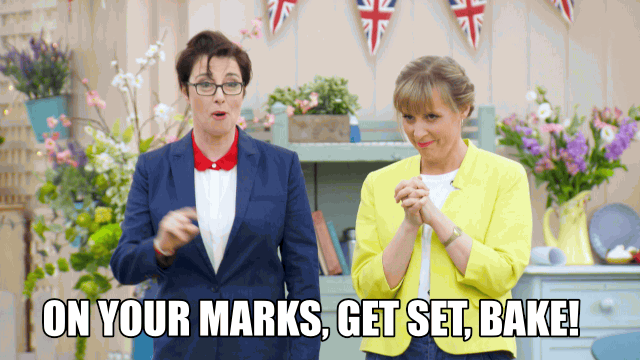 I don't watch many reality shows, but when I do, I stick to the ones that are bright and happy and feel-good. GBBO checks all of those boxes while also providing lots of baking inspiration! This show might make me hungry every time I watch it, but it also makes me very happy.
The book that I'm recommending for this show is….
Pride, Prejudice, and Other Flavors by Sonali Dev
Focus on food? Yes. Happy feelings? Absolutely. Based on a story that's (almost) as much a staple of British culture as GBBO? You bet!
Pride, Prejudice, and Other Flavors is a retelling of, you guessed it, Pride and Prejudice by Jane Austen. Set in present day San Francisco, it follows a surgeon and a chef who find their lives constantly intersecting despite their instant dislike of each other.
Coming up with a recommendation for this show was hard, since I haven't read anything nonfiction and food related. But this adorable romance has such a strong focus on food that it seemed like just the right pick! If you love watching bakers in GBBO show their passion for creating delicious, unique food, then you'll appreciate the love that one of the main characters in this book has for the exact same thing.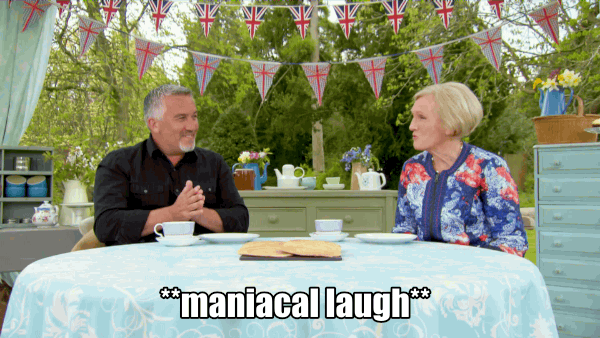 Queer Eye (2018–)
Like I said, I'm not much a reality TV person, but I'm a sucker for the ones that make me cry. I love watching Queer Eye not only because it's incredibly satisfying to watch people learning how to make their lives better, but because it inspires me to try to improve my own life!
The book that I'm recommending for this show is….
Real Queer America by Samantha Allen
This book is such a perfect read for fans of Queer Eye that I'm amazed that everyone watching that show doesn't run to the nearest bookstore to pick this up immediately.
Trans journalist Samantha Allen wanted to figure out how queer communities can thrive in red states, so she took a road trip across the country, talking to people all the way and being invited into communities that she didn't even know existed.
Like Queer Eye, this book takes a look at America as it is right now – and not shiny, coastal America, but conservative areas and so-called "flyover states." It's not a perfect country, but there are people out there constantly trying to make it a safer and more accepting place. With a focus on community, acceptance, and healing, I think this is a book than any Queer Eye fan will appreciate.
Fleabag (2016-2019)
Fleabag is one of the most recent shows I've become obsessed with – I watched the whole thing twice within a week-long period and regretted absolutely nothing. Following an unnamed woman in London as she deals with weird family and grief and complicated relationships, it's emotional and hilarious and one of the most unique shows I've ever seen.
The book that I'm recommending for this show is….
Daisy Jones & the Six by Taylor Jenkins Reid
If you like reading about complex women – and you probably do, if you love Fleabag – then go read Daisy Jones!
Daisy Jones is an up-and-coming singer in the 70s when she joins a rock band called the Six. Told through oral interviews, this book follows their tumultuous rise and fall from fame, with Daisy and Billy, the frontman of the Six, right at the center of it.
This book might be quite different, content-wise, from Fleabag, but in my opinion it matches up in terms of tone and themes. As previous mentioned, Daisy and Fleabag are both incredibly complex characters who aren't always the most likable but feel real nonetheless. Both this book and this show succeed in sucking you into the dramatic relationships between characters. Plus, they're both told in unique formats that probably shouldn't work as well as they do!
Good Omens (2019)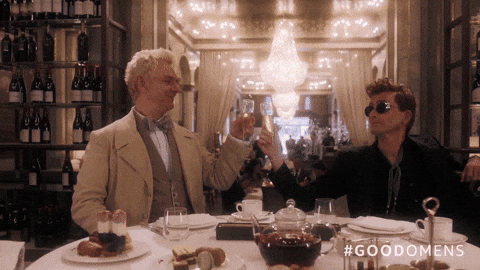 I originally didn't want to include any shows based on books on this list, but I couldn't resist in this case. Good Omens (based on the book by Neil Gaiman and Terry Pratchett, which you should go read immediately if you haven't already) is about an angel and a demon who team up to stop the apocalypse, and it's just as ridiculous as it sounds.
The book that I'm recommending for this show is….
Gideon the Ninth by Tamsyn Muir
Did I originally connect this book with this show because Gideon on the cover gives me major Crowley vibes? Maybe, maybe not. You can't prove anything.
Gideon is a swordswoman pressed into joining her childhood nemesis, Harrowhark, to compete in a series of trials set by the Emperor. Necromancers from all nine houses are vying to win the Emperor's favor, all while Gideon and Harrow have to learn how to deal with each other.
If Good Omens is a rom-com set against the apocalypse, then Gideon the Ninth is a rom-com set against a necromantic competition. Okay, maybe not exactly, but still. For anyone who loved Good Omens' ridiculous sense of humor even in the midst of the end times, then you'll also love Gideon's snark even as she's battling reanimated skeleton monsters. Good times!
Have you watched any of these shows or read any of these books? What books would you recommend for fans of your favorite TV show?
x Margaret 
goodreads | twitter | indiebound
Pin this!