6 days left, NaNoWriMoers! How we feeling?
I don't know about you, but for me, this month feels like it's flown by faster than usual. We shouldn't already be in the last week of NaNoWriMo! Didn't we just start?? What is time and why does it keep passing.
Despite my ongoing existential crisis, I'm actually doing really well in terms of word count. As of yesterday, Nov. 24, my word count is at 42,900, which is over 2k above that day's target. Just over 7k left before the target 50k! Go me!
For the past few days, I've been pretty consistently writing 2k words or more, which has helped boost my word count over the target. And so far, I've managed to write every day this month! (Sometimes only, like, 100 words, but at least it's something.)
Because I've been doing well and I know I can hit 50k by Saturday without too much difficulty, I'm giving myself a new challenge: I want to finish this novel.
I know that this whole challenge is called National Novel Writing Month, but I've never actually written an entire novel, start to finish, in 30 days. Mostly because 50k is pretty short for a full novel. But the novel I'm writing probably isn't going to be very long – I'm estimating somewhere between 50k and 60k – so I think it's something I can accomplish.
Why is my novel so short? Partly because the book that it's based on, Persuasion, is the shortest of Jane Austen novels. Also partly because I decided to skip some parts entirely when I got stuck (which I'm dreading returning to). And partly because I'm not used to writing contemporary and I definitely rushed through some parts because it felt like it was moving too slowly! But hey, I'm learning.
So that's my goal. Finish writing a book by Saturday. No big deal.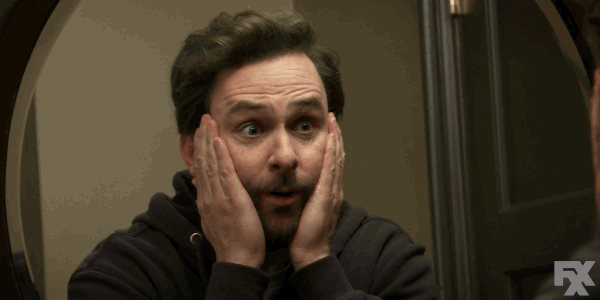 I've been spending a lot of time thinking about Persuasion lately, which…I guess shouldn't come as a surprise, because I'm writing a retelling of it. But specifically, I've been thinking about why I chose this book to write a retelling, instead of Austen's better-known works like Pride & Prejudice or Emma.
It's not just that I think Persuasion is criminally underrated and I want everyone to get the chance to love it as much as I do. It's also the fact that I think Persuasion is exactly the story that I think I need in my life right now.
See, Persuasion is all about second chances. In Austen's original story, Anne Elliot is a twenty-seven year old spinster who gave up her chance at love at the age of nineteen and regretted it ever since. At the time that the book was written, an unmarried woman of that age had basically no hope of finding a husband; her life was essentially over. But Austen gives Anne her happy ending. Anne gets a second chance at the love she gave up, a second chance at happiness. And she gets it.
Today, that stigma doesn't exist in the same way, so it wouldn't make sense for me to put Anne in the exact same situation in a modern day setting. Instead, today's pressure is more about having your entire life and career figured out from a young age. You're expected to go to school, get a degree in your field, and find a job right away so you can live independently and be an Adult. But it doesn't always work out that way.
My Anne Elliot is twenty-three, unemployed, and directionless. She already feels like she's done everything wrong. She doesn't have her life figured out, and she doesn't know how to get it there. But she's going to get her second chance and her happy ending anyway.
As a twenty-two year old person who graduated college this year and at times feels somewhat directionless as well, it feels good to tell this story. Not everyone has their life figured out at this age; in fact, most people don't. But there's this pressure to get it right, because if you don't get it right the first time, you could ruin everything.
About 15k words ago in this WIP, Anne's narration said, "Part of her wished she could fly back in time and do it all over again, correctly this time, and part of her still didn't know what the correct way was." But Anne's gonna be okay in the end. And that makes me feel like I will too. That's why I'm writing this book.
So, yeah. I love this story more and more every day. I want to do it justice, which makes this whole writing process kind of terrifying. But I'm so close to being done, and that feels so good!
Writing music
Having lots of fun listening to angsty love songs still! And we're finally getting to the part of the story where they might not all have to be angsty anymore…
How is NaNoWriMo going for you, fellow writers? Are you on track to finish in time? Have your goals changed over the course of the month?
x Margaret