Today, we're taking a break from talking about books, because believe it or not, my entire life doesn't revolve around books. Only most of my life.
Instead, I'm talking about all the non-bookish things that I did and consumed this year, from movies and TV I watched to songs I listened to and more. Now let's get into these favorites!
Movies
Honestly, I didn't watch very many movies this year, at least not movies that weren't rewatches or that I was genuinely excited about. So here are just a couple that I really enjoyed this year. As you can see, I have Very Refined taste in movies.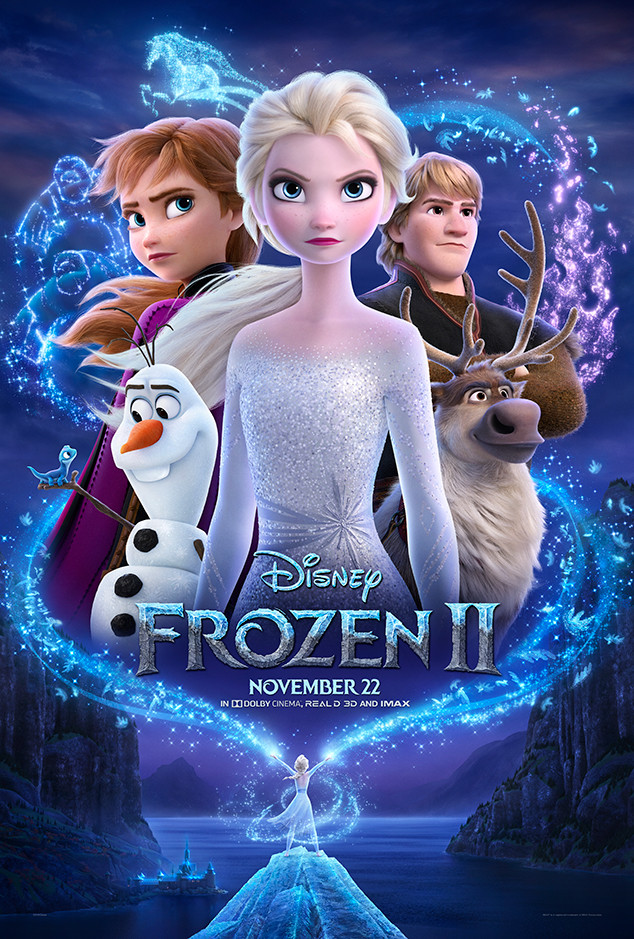 Captain Marvel (2019)
This should be a surprise to no one, since I like superhero movies, and a superhero movie starring Brie Larson is bound to be a success. Marvel's first female superhero was way too long in coming, but I loved it when it did!
Colette (2018)
Something that can always be counted on is me watching and loving every Keira Knightley period film. Colette is a beautiful movie based on a true story about a woman whose writing was credited to her husband, and you get the added bonus of Keira Knightly in a suit.
Frozen 2 (2019)
Yes, I'm 22 years old, and yes, this movie was great. I loved the first Frozen movie when it came out six years ago, and I loved this one now! I still haven't stopped listening to the music and I'm not ashamed to say it.
Unicorn Store (2019)
Another Brie Larson movie, you ask, as if this is any surprise at all? This movie was weird and delightful and made me cry more than I expected. I definitely watched it right at the perfect time in my life.
Your Name (2016)
I only just watched this movie recently, and it blew me away. Following a boy and girl who keep switching bodies, it ended up being surprisingly complex and emotional, with some of the most beautiful animation I've ever seen.
TV
There was quite a bit more TV watching than movie watching this year for me. In addition to continuing with some of my favorites, such as The Good Place, One Day at a Time, and Brooklyn Nine Nine, I found plenty of new shows to love this year!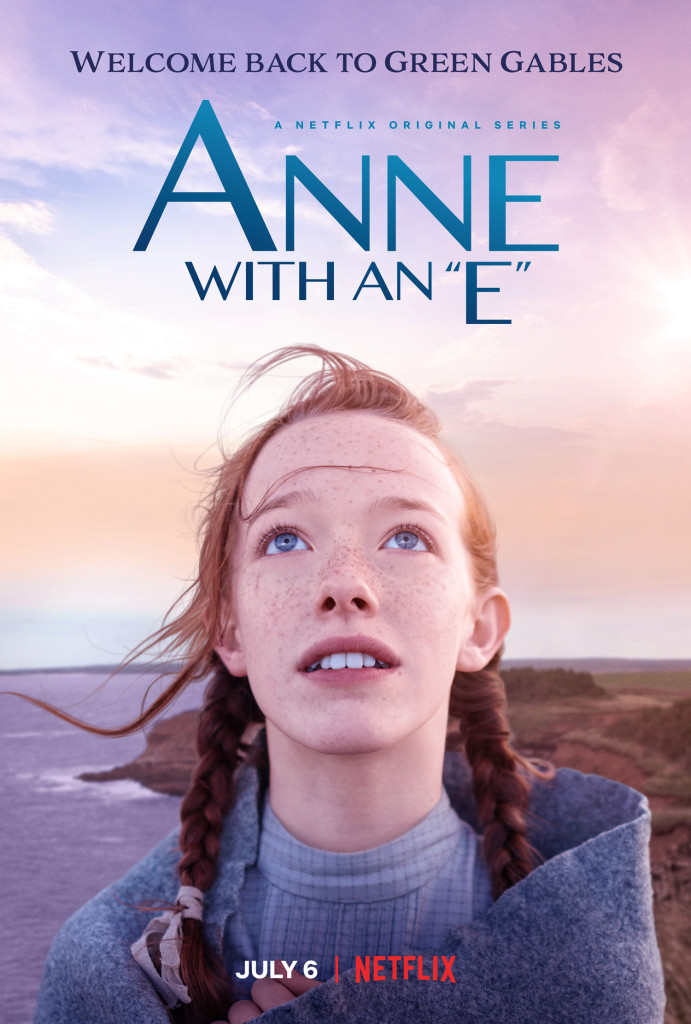 Anne with an E
This adaptation of Anne of Green Gables is so lovely! I've only watched the first two seasons, and I'm devastated to hear that it's not being continued, but I'm still eager to watch the third (and last *sob*) season in the new year.
Russian Doll
I watched this show all in one morning because I just. couldn't. stop. Following a woman who keeps dying again and again in a time loop, it was incredibly unique and thought-provoking.
Good Omens
It's been months and I still think about Good Omens constantly. This adaptation of the novel by Neil Gaiman and Terry Pratchett was perfect – definitely going down as one of the best adaptations out there! I can't imagine anyone better for Crowley and Aziraphale than David Tennant and Michael Sheen.
Schitt's Creek
This has quickly become my go-to happy show. Following a rich family who loses everything and has to move to a tiny town, it's ridiculous and fun and amazing. Very sad that the next season is the last, but excited for it nonetheless!
The Politician
This show, all about a competitive student body government election at a prestigious high school, is over the top and dramatic and so well done. Ben Platt excels in everything he creates.
Fleabag
Phoebe Waller-Bridge is a genius and this show is proof. I had no idea that a show with only 12 episodes total could impact me so much, but this show is a masterpiece in every way and deserves all the praise it gets.
Musicals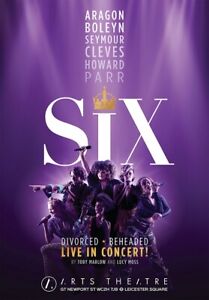 Hadestown
Hadestown was my big obsession of the year; within the span of five months, I discovered it, listened to it obsessively, and then spent a lot of money on tickets to see it on Broadway. (So worth it.) It ended up being my top artist of the year on Spotify, which is not a surprise at all.
Six
This musical, which is about the six wives of King Henry VIII, might only be nine songs long, but I love every one of them. It's hilarious and clever and amazing, and I'm dying to see it live!
The Lightning Thief: the Percy Jackson Musical
The musical version of Percy Jackson was so much fun! Since the national tour was coming to my city, I figured I couldn't miss it, and I ended up loving the music. If you're a Percy Jackson fan and haven't listened to this yet, GO LISTEN NOW.
I also got to see four musicals live this year: Dear Evan Hansen (Seattle Paramount Theatre), The Lightning Thief (Seattle 5th Avenue Theatre), Hadestown (Broadway), and Austen's Pride (Seattle 5th Avenue Theatre). Wow!
Music
Some artists that I already loved released new music…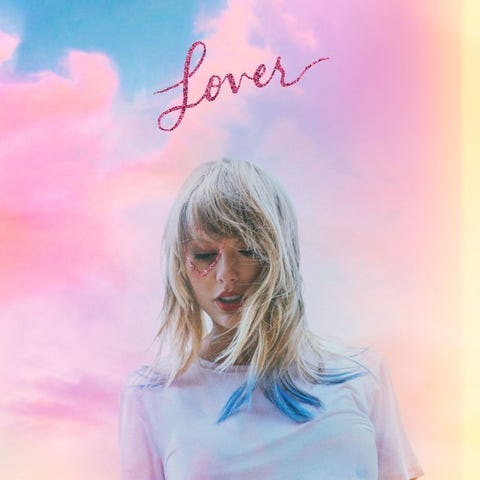 Hozier – Wasteland, Baby!
I had this album on repeat for basically a month straight. Hozier is officially one of my all-time favorite artists. My favorites from this album: "No Plan," "Shrike," and "Be."
Bastille – Doom Days
The long-awaited new album from my faves! Luckily, it definitely lived up to my expectations. My favorites from this album: "The Waves" and "4AM."
Also, fun fact, according to Spotify, Bastille is my Artist of the Decade. Which I could have guessed on my own, but it's still pretty cool.
Taylor Swift – Lover
It's been a long time since I've liked a Taylor Swift album as much as this one! My favorites from this album: "Cruel Summer" and "Cornelia Street."
I also discovered a few new(ish) artists that I liked a lot…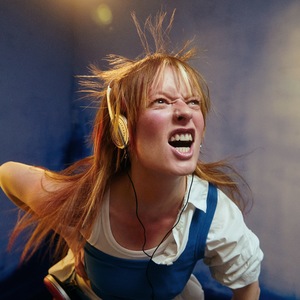 Ben Platt
Okay, maybe Ben Platt isn't a brand new artist to me, since I've been listening to Dear Evan Hansen for almost three years now. But he released his first solo album this year, Sing To Me Instead! My favorite of his songs are currently "Grow As We Go," "Bad Habit," and "Run Away."
Mitski
I jumped on the Mitski bandwagon this year, and "Nobody" ended up being one of my most played songs of the year. Not sure what that says about how my year has gone. In addition to that one, I also love "Geyser" and "Pink in the Night."
Orla Gartland
So many of Orla Gartland's songs feel like a YA novel, and I mean that in the best way possible. I have almost all of her songs saved now, but my favorites are "Overthinking," "Between My Teeth," and "Lonely People."
King Princess
Another artist that I jumped on the bandwagon for and didn't look back. I basically spent my entire summer listening to King Princess. My favorites are currently "1950" and "Prophet."
Everything else
Graduating college
Hey, I'm a college graduate! So yeah, that's a thing that happened. Wild.
Visiting New York
I got to spend a few days in New York City over the summer, and it was a fun time. Despite the sweltering heat, I had fun walking around the city, visiting museums and bookstores, and being a tourist.
Writing three books
I got to type "THE END" on three different first drafts this year! None of them are anywhere near complete, but it feels like an accomplishment nonetheless. I have a lot of writing updates from throughout the year here.
Maggie Stiefvater's seminar
Back at the beginning of the year, I went to a full-day writing seminar led by Maggie Stiefvater, one of my favorite authors of all time, and it was incredible. I honestly don't think I would have written so much this year if it weren't for her. I still constantly refer back to my notes. And it was SO COOL to get a look into her own writing process!
Meeting some favorite authors
Speaking of which, I was lucky enough to meet five authors that I love this year: Maggie Stiefvater (obviously), Taylor Jenkins Reid, Leigh Bardugo, Madeline Miller, and Casey McQuiston. Even now, I can't believe that I've met all five of these incredible people!
Getting into baking
I spent a lot of my free time baking this year. I certainly wouldn't consider myself an expert at anything, but it was fun trying out new things and making delicious food. Plus, I got to try out some bookish recipes, like November cakes (from The Scorpio Races), blue cupcakes (from Percy Jackson), and sour cherry scones (from Carry On).


What were your favorite movies/TV shows/albums of 2019? What were your major accomplishments from this past year?
x Margaret