On this blog, I haven't exactly made it a secret that I'm not Amazon's biggest fan. I don't buy books from there and I do my best to support other book retailers. Today, I'm going to talk in-depth about why I don't buy books from Amazon and don't plan on going back.
Before I get started, though, a disclaimer: this isn't mean to be a callout or guilt-trip for anyone who does buy books from Amazon. I know that not everyone has access to other book sources, and I know that Amazon is often the most accessible option, both in terms of price and the fact that they can deliver right to your door. I simply want to shed some light on my own reasons for avoiding Amazon and maybe encourage you, if it's within your means, to seek other options. Also, everything in this post is very US-centric, since that's the data and experience I have access to.
I work at an independent bookstore. That in itself might be enough to answer the question in this post's title.
Ever since I started working as a bookseller last year, I began to see firsthand the impact Amazon has on the book industry. It's not uncommon for people to ask me why we don't price match or why our books are so much more expensive than Amazon. I've had people directly tell me that they're going to buy from Amazon instead.
And I get it. Books are expensive. Just maybe don't say it right to your local bookseller's face. But that's business that we lost because of Amazon's hold on bookselling. It's money that would have supported a local business and gone back into the community, instead going to a corporation whose CEO is already the richest person in the world.
Why are books on Amazon cheaper?
Okay, let's talk money. I'm not going to claim to be an expert on this, but from my own knowledge and the research I've done, this is the situation:
Amazon sells more – a lot more – than just books, which means they can sell books at steep discounts and make up the loss through other goods. As a result, they have gained a large monopoly of online bookselling, which gives them unrivaled influence over publishers.
Like all book retailers, Amazon buys from publishers at a discount, but because of their monopoly, Amazon is able to impose wholesale terms that benefit them. They usually negotiate deeper discounts with publishers – discounts that smaller retailers like bookstores can't afford – in order to push their prices down.
It's not uncommon for Amazon to take advantage of this. For example, in 2012 Amazon demanded a 45% discount deal with a small publisher, McFarland & Co., nearly doubling the current discount and making it impossible for McFarland & Co. to make a profit through the books sold on Amazon. In 2010, Amazon refused to sell books from Macmillan, one of the Big Five publishers in the US, during a dispute about ebooks. Similarly, in 2014, Amazon briefly stopped allowing customers to preorder books published by Hachette in response to Hachette's pushback about ebook pricing.
Amazon's influence on the book industry goes beyond low prices. They're able to bully publishers into getting what they want; if Amazon doesn't like the terms of a deal, they have the power to seriously hurt publishers without making a dent on their own profits.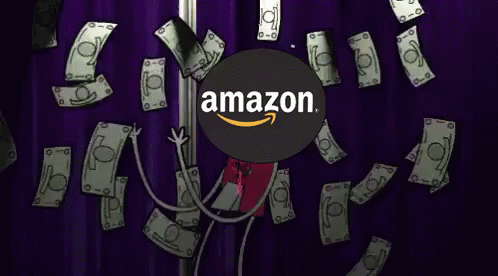 How does this hurt publishers?
The examples with McFarland & Co., Macmillan, and Hachette demonstrate what Amazon can do if they're not happy with a deal. Bigger publishers like Macmillan and Hachette can probably survive the hit (though not for long), but smaller publishers like McFarland & Co. can't. Publishing is already incredibly centralized, with the Big Five publishers dominating everything else, and Amazon's practices only exacerbate the problem.
Publishers might be companies whose main goal is making money, but at least they're companies dedicated to readers and books. Amazon doesn't care about that. They're not going to push for diversity or listen to readers or put thought into what they put into the world, as long as it makes them money. And as long as Amazon has control over what publishers can and can't do, that's concerning to me.
Doesn't cheaper books mean that people buy more books?
This is an argument I came across while I was researching for this post, and it's a fair point. If, say, I could be buying two hardcover books for $30 from Amazon instead of one book for the same price, isn't that better for the book industry?
Maybe in the short term it's a good thing, but in the long run the whole system ends up hurting publishers, and therefore authors and readers as well. As I've already talked about, this model is unsustainable, especially for smaller publishers (who are often the first to support marginalized voices and unconventional stories).
Sure, maybe Amazon's cheaper prices make it easier to buy more books. But wouldn't you rather have better books?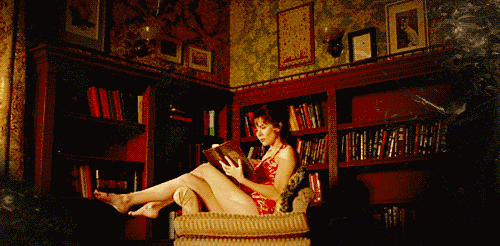 The benefits of supporting independent bookstores
Okay, time to get on my soapbox (as if I haven't already been there this whole time). This topic could honestly have a whole post to itself, so I'll keep this relatively short for now.
In addition to the monetary benefits of supporting a local business (such putting money and jobs back into the local economy), bookstores provide community spaces that simply can't be replicated through online retailers like Amazon. (I'm not even going to get started on those physical Amazon Books stores.) Bookstores host events, organize author visits to local schools, and create a human genuine connection between publishers and readers.
Plus, booksellers can offer real, personalized recommendations that an algorithm can't. In a bookstore, it's much easier to find lesser-known books that you might never have learned about otherwise, either through a recommendation or simply by picking something up off the shelf.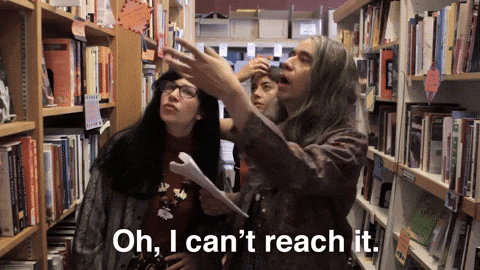 Yes, I'm incredibly biased in this argument, as an indie bookseller. But I've seen firsthand how important bookstores are – from kids excited about meeting their favorite authors to people ecstatic about finding the perfect next read. It's frustrating to know that this is what's at stake because of Amazon's monopoly.
Independent bookstores aren't going anywhere. In the last ten years, there has actually been growth in the number of indie bookstores in the US. But that only happened because people made the deliberate choice to buy from indies rather than online.
I try to put my money where my values are, which is why I don't buy books from Amazon. It's something that I can afford, especially since I frequently use my public library and therefore don't buy every book I read. I know it's not an option for everyone, but if it's within your means, I definitely encourage you to go support just about anywhere else rather than Amazon.
Alternatives to buying books on Amazon
And just in case you didn't know, Book Depository and Audible are both owned by Amazon, so I don't buy from them either.
Sure hope this post doesn't put me on Jeff Bezos' hit list.
What do you think of buying books from Amazon? What's your favorite independent bookstore?
x Margaret 
goodreads | twitter | indiebound
Pin this!