Happy end of the month!
So January is ending, huh? And we're already 1/12 of the way through 2020? Yikes™.
This month, I read a lot, wrote a lot, stressed about my future, etc. – the usual. It snowed, which meant the whole area was essentially shut down for a few days because no one knows how to deal with snow. I got food poisoning for the first time, which was very gross. 0/10 do not recommend. But otherwise, it wasn't a bad month!
In January, I read ten books, not ten thousand, though my favorite book of the month was The Ten Thousand Doors of January and the joke was too perfect to pass up. Anyway. We'll get to that.
It was a bit of an up and down month of reading, with some wonderful rereads and new favorites along with a fair few disappointments. My average rating for the month was 3.75 stars, and I read a total of 3,592 pages. Let's get into the books that I read in January!
Books I read
Tightrope by Amanda Quick ⭐️⭐️/5
I read this for a book club and wasn't really surprised when I didn't like it, since it's not really the type of thing I usually enjoy at all. I'm not even going to bother with writing a review, since I don't really have anything interesting to say. I'm sure some readers would enjoy it, but it wasn't for me at all, and that's that.
Geekerella by Ashley Poston ⭐️⭐️/5
I wasn't terribly impressed with this book, despite its fun premise and fandom themes. More thoughts here.
Starsight by Brandon Sanderson (Skyward #2) ⭐️⭐️⭐️/5
The sequel to Skyward didn't exactly live up to my expectations. Even though it was still enjoyable, it certainly didn't reach the level of the first book in my opinion. More thoughts here.
When We Were Magic by Sarah Gailey ⭐️⭐️⭐️/5
release: March 3, 2020
A group of magical girls trying to cover up a murder! While the premise is cool, I just didn't find myself connecting with this book much. I'll have a proper review of this out soon(ish).
The Hazel Wood by Melissa Albert ⭐️⭐️⭐️.5/5
An imaginative and dark fairy tale-esque mystery! I really enjoyed most of this book, though the ending was a bit of a let-down. More thoughts here.
Speak Easy, Speak Love by McKelle George ⭐️⭐️⭐️⭐️/5
A retelling of Much Ado About Nothing set in 1920s New York that's just as amazing as it sounds. Read for banter and speakeasies and hilarious misunderstandings! More thoughts here.
Tweet Cute by Emma Lord ⭐️⭐️⭐️⭐️⭐️
What an adorably perfect YA romance! This book put the biggest smile on my face every time I picked it up. My full review is here!
Dread Nation by Justina Ireland (reread) ⭐️⭐️⭐️⭐️⭐️
A reread to prepare for the release of Deathless Divide, which is only a few days away!! I love this book so much and Jane McKeene is my hero. I read the audiobook this time around, which I highly recommend because the narrator, Bahni Turpin, nailed all the accents. My review from the first time I read it in 2018 is here.
A Monster Calls by Patrick Ness (reread) ⭐️⭐️⭐️⭐️⭐️
I picked this up again on a whim and CRIED MY EYES OUT. Only to be expected, of course. This book really hits you where it hurts, and I want to write a proper review for it this time.
The Ten Thousand Doors of January by Alix E. Harrow ⭐️⭐️⭐️⭐️⭐️
This book is my new obsession. I haven't stopped thinking about it since I finished it, and I think it's going to stay with me for a very long time. My full, gushing review is here!
Other things
Anne with an E (season 3)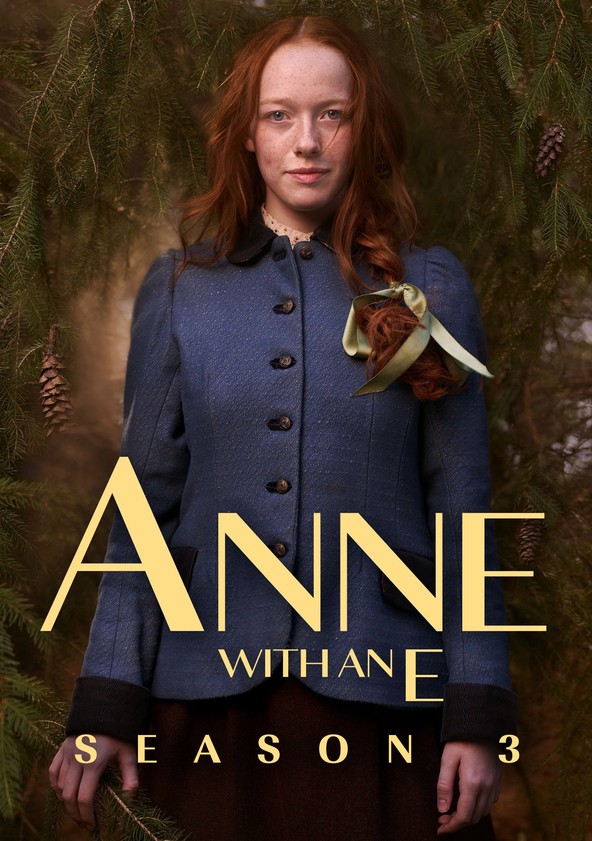 The third and final season of Anne with an E was released on Netflix this month, and I watched it within a matter of days. I'm pretty sure I at least teared up, if not full on sobbed, in every single episode. This has quickly cemented itself as one of my favorite shows – not only does it show the the antics of a precocious girl in late 19th century Canada, but it's a genuinely moving story about family, community, grief, and so much more. I'm devastated that we're not getting any more of this story, because I would happily watch lots more seasons. But I'm happy that the ending we got was satisfying.
Little Women (2019)
Having never read Little Women or seen any of the adaptations, I hesitated to go see this. But after all the praise it's gotten – including an Academy Award nomination – I figured I should find out what all the fuss is about. And oh boy. I get it now.
Not only was this film visually stunning, with incredible performances from all of the main actresses, but I loved how it interacted with the source material and its autobiographical nature. It stayed true to the original story while honoring Jo's character and the real life of Louisa May Alcott, who Jo is based upon. I absolutely loved this, and now I want to read the book.
The Good Place
I know I've talked about The Good Place on this blog a lot, BUT I have to do it one last time because it just ended and I'm still trying to understand how I can be so sad and so happy all at once. Of course it was a perfect ending – I had no doubts that it would be – but that doesn't mean I'm not heartbroken to say goodbye. What started out as a weird, philosophical sitcom turned out to also be a show about humanity, mortality, and friendship. The characters had some of the best development I've ever seen, ever, and I'm never going to be able to stop thinking about this show.
Potterless
This is a podcast that I got really into this past month! The host, Mike Schubert, is a grown man reading the Harry Potter series for the first time, along with guests who are usually huge Harry Potter fans. While it's sometimes frustrating when his opinions are Wrong, it's hilarious to listen to all of his predictions and theories, whether they're wrong or right. I haven't gotten through the whole thing yet – in real time, he's finished the series – but I'm definitely having fun with it.
Music that I listened to
everything by Sammy Rae, but particularly:

Denim Jacket | "I am under pressure, but I ain't never fresher"

Good Life | "Bittersweet for the most part bitter / It's one part sweet and it's two parts bitter"
Flesh & Bone | "I need to know if I am flesh & bone / And am I still growing or full grown?"

Seasons (Waiting On You) by Future Islands | "Seasons change / But I've grown tired trying to change for you"
Simmer by Hayley Williams | "Wrap yourself in petals for armor"
Heavy by Orla Gartland | "But honestly, I think it has to be this heavy"
January Blog Posts
❄️ if you're looking for ways to read more books in 2020, thewolfandbooks has got some great suggestions!
❄️ Emmie @ Another Night of Reading gave recommendations of books ABOUT books/book lovers, including some of my personal faves!
❄️ Lauren @ Twenty-Seven Letters recommended books based on musicals (and vice versa), and I love ALL of her suggestions!
❄️ Jess @ crowing about books managed to put into words exactly what's been bothering me about books with multiple first person narrators.
❄️ Caitlin Althea gave some incredibly helpful WordPress tips & tricks, including some that I never knew before!
❄️ Sophie @ Me & Ink talked about her blogging stats and how easy (and dangerous) it is for bloggers to get caught up in numbers.
❄️ Marie @ drizzleandhurricanebooks talked about what makes her want (or not want) to read a blog, which was such an interesting read!
February TBR
February is Black History Month, which means I'm trying to read lots of black authors! I have a list of 20+ books that I would LOVE to get to, but these ones are my priorities:
Deathless Divide by Justina Ireland (Dread Nation #2)
Pet by Akwaeke Emezi

How Long 'til Black Future Month? by N.K. Jemisin

The City We Became by N.K. Jemisin (eARC; release March 26)
Children of Virtue and Vengeance by Tomi Adeyemi (Legacy of Orisha #2)
The Deep by Rivers Solomon
Get a Life, Chloe Brown by Talia Hibbert
Binti by Nnedi Okorafor
American Street by Ibi Zoboi
What books did you read in January? What was your first read of the new year? What's on your February TBR?
x Margaret 
goodreads | twitter | indiebound
Pin this!