It's February, so you know what that means – Valentine's Day!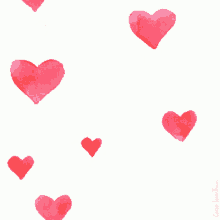 Okay, I'm not the biggest fan of Valentine's Day, but if you, like me, are planning to spend your holiday curled up with a book, then this post might be for you!
I'm very picky about romance in books (see: last year's Valentine's Day post), so when I find a book with a great romance, it's a moment of celebration. Today I'm going to be recommending 7 romance books that I approve of! We've got both YA and adult romance in here. I haven't read a ton of adult romance despite helping to run the romance book club at work, but these are the ones that I've really enjoyed.
Let's get into my recommendations!
Tweet Cute by Emma Lord
If you're in the mood for an adorable, cheesy YA romance, then this is the perfect book for you. This follows two teens, Pepper and Jack, who get in a Twitter war on their family's competing company accounts, all while unknowingly falling in love on an anonymous messaging app. Full of puns, food that makes my mouth water, online shenanigans, and banter, I definitely recommend this book for rom-com lovers.
Heartstopper by Alice Oseman
For a quick, fluffy read that will fill your heart with rainbows and happiness, pick up Heartstopper! This YA graphic novel follows two boys, Nick and Charlie, who go to school and play rugby together. They gradually become friends…and then the feelings start. Reading this book is like getting a warm hug – it's joyful and adorable and just downright cute. One of my absolute favorites!
Pride, Prejudice, and Other Flavors by Sonali Dev
We all know that Pride and Prejudice is the greatest love story of all time (you can fight me if you disagree), so obviously I had to include a retelling on this list! Pride, Prejudice, and Other Flavors is a loose retelling set in present day San Francisco, following a surgeon named Trisha Raje and a chef named DJ Caine. Not only is this a clever retelling that deals with present-day issues like colorism and disability, but it's an adorable love story! As it should be.
Tell Me How You Really Feel by Aminah Mae Safi
This book feels like the f/f teen rom-com we've all been waiting for. Tell Me How You Really Feel follows Sana and Rachel, two girls at a fancy private school who are forced to team up for Rachel's film project even though they (supposedly) both hate each other. With lots of references to classic romantic comedies, this is definitely the book to pick up if you love those kinds of movies. Rachel and Sana are both strong-willed and opinionated characters who are a delight to read about!
Well Met by Jen DeLuca
In this adult romance, Emily is *John Mulaney voice* ~new in town~ taking care of her bedridden sister, and thanks to her niece gets roped into joining the local Renaissance Faire. There, she clashes with the bossy schoolteacher who's in charge of the volunteers. This book is just the right amount of ridiculous and fun, with a cool Ren Faire setting, corset shenanigans, small bookstores, and a great dynamic between the main couple.
The Infinite Noise by Lauren Shippen
If you're hoping for a smidgen of sci-fi in your romance, then pick up The Infinite Noise! Based on a fiction podcast called The Bright Sessions, this YA books follows Caleb Michaels, an empath. Surviving high school is tough when you're surrounded by everyone's emotions, but Caleb finds relief in his friendship with a classmate named Adam. The relationship in this book is absolutely beautiful and I would be happy to read about Caleb and Adam forever.
Red, White and Royal Blue by Casey McQuiston
Who would I even be if I didn't recommend this book?? If you've spend more than 2 minutes on my blog, or the bookish world in general, then you've probably heard of Red, White and Royal Blue, but just in case – this New Adult romance is about the First Son of the US falling in love with a British prince. Alex and Henry are easily one of my favorite fictional couples and you'll probably find me recommending this book to people when I'm 80.
What romance books do you recommend? How do you feel about Valentine's Day?
x Margaret 
goodreads | twitter | indiebound
Pin this!