Happy Valentine's Day, everyone!
Since all the romance in my life comes from books, today I'm going to be talking about some of my favorite fictional couples. Last year on Valentine's Day, I was feeling pretty dissatisfied with the fictional romance I'd read recently, and while I still agree with everything I said in that post, I've found a lot more couples that I'm on board with.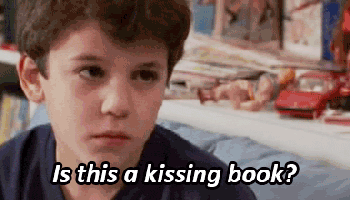 So today's post is going to be ranking the top 15 book couples I've read since last year! All of these are couples that I loved, since they made this list, but I'm going to be starting with my 15th favorite and working my way up to the number one top couple.
I'm not counting rereads or couples that were already established in earlier books in the series that I read before (which is why I'm not counting Simon and Baz in Wayward Son or Adam and Ronan in Call Down the Hawk). Be aware that knowing who ends up as a couple could be considered a spoiler for some of these books, so if you don't want to know anything going into these, go ahead and skip those books.
Now let's get into me gushing about fictional couples! Oh, this is going to be embarrassing, isn't it?

15. Crier's War by Nina Varela
Crier and Ayla
If you give me two characters on the opposite side of a conflict who start out hating/not understanding each other, then gradually develop feelings and start to see the other's perspective? I'm GOING to love it. The reason Crier and Ayla are in the 15th spot is because I wanted a little more development as they went from enemies to sort-of-allies, but I still loved every single moment that we got between them.
14. The Ten Thousand Doors of January by Alix E. Harrow
January and Samuel
These two were far from the focus of the novel, and their relationship only took up a small portion of the story, but they managed to capture me nonetheless. Samuel's devotion to January and her desire to always keep him safe is so endearing. It makes me wish we could get a sequel with even more of their story, even though I loved the way this one wrapped up.
13. Gideon the Ninth by Tamsyn Muir
Gideon and Harrowhark
The only reason these two are so far down this list is because *spoilers* they're the only couple on this list that's not actually canon. That doesn't mean I didn't spend the entire book holding my breath for that sweet, sweet enemies-to-lovers content. I definitely think there is a dynamic there still to be explored in the rest of the series. Honestly, I just thought it was hilarious watching them argue.
12. Tweet Cute by Emma Lord
Pepper and Jack
I mean, their couple name is PepperJack. How much cuter could you get?? This couple is your standard romcom dynamic where they start out as rivals and eventually develop feelings for each other. But despite the fact that I've read this storyline a million times before, I still had a blast with it in this book. It helps that the banter between Pepper and Jack is so fun and that their chemistry is off the charts.
11. The Starless Sea by Erin Morgenstern
Zachary and Dorian
We love a couple that is extremely extra and over-dramatically in love despite knowing each other for only like a day! Zachary and Dorian were a relatively small part of a much larger story being told in this book, but I still gasped in every scene that they had together. Their relationship dynamic – with Dorian as the stoic tough guy and Zachary as the giant nerd – is unbeatable.
10. I Wish You All the Best by Mason Deaver
Ben and Nathan
This romance is so soft, sweet, and mutually supportive that I think I got like 10 cavities from reading it. And it was absolutely worth it. Ben and Nathan's relationship is a central part of this book, and it's one of the main reasons that I loved it so much. Ben's growth as they slowly learn to trust the people around them, in part because of Nathan's supportiveness, makes my heart melt just thinking about it.
9. The Scorpio Races by Maggie Stiefvater
Sean and Puck
I need to sit down for a few minutes just thinking about that scene when Sean admits that Puck is his weakness. UGH! Maggie Stiefvater really knows how to write couples that support each other and make each other soft and can destroy me with a single line, huh?? Everything about this book is beautiful, and the relationship between Sean and Puck is no exception.
8. King of Scars by Leigh Bardugo
Nikolai and Zoya
If you had asked me after I read the Grisha trilogy which characters I thought would end up together, I would NOT have guessed Nikolai and Zoya. They're both too in love with themselves. But within their first scenes in King of Scars, I was fully on board with this couple. I guess this isn't entirely a canon couple either, since they're not officially together, but I fully believe that we're heading in that direction.
7. Call Down the Hawk by Maggie Stiefvater
Jordan and Declan
One of the major surprises from Call Down the Hawk for me was actually caring about Declan Lynch. Another huge surprise was when I started shipping him majorly with Jordan. From their very first interaction, I knew something was going to happen, and I could only watch with delight as their relationship grew. That scene when Declan says Jordan's name and she lets a real smile slip for the first time!!! Boy!!!!
6. The Infinite Noise by Lauren Shippen
Caleb and Adam
I already loved Caleb and Adam from The Bright Sessions, the podcast that this book is based on, but reading this book made me love them even more. The Infinite Noise centers around their relationship and it's absolutely delightful to see the details from both of their perspectives, as well as scenes that we never got to see in TBS. They complement each other perfectly and it's a joy to watch.
And now for the top 5…
5. Heartstopper by Alice Oseman
Nick and Charlie
"I wish we could just nap and watch movies all the time and nobody bothered us."
Yes, I know I started reading Heartstopper as a webcomic before last year, shut up I HAVE TO include them on this list because HOW COULD I NOT?? Anyone who's read Heartstopper will understand my obsession with these two – they have the ability to turn your heart into butterflies and rainbows and happiness. There's something so sweet and heartfelt about their relationship that I can't get enough of!
4. This Is How You Lose the Time War by Amal El-Mohtar & Max Gladstone
Red and Blue
"I love you. I love you. I love you. I'll write it in waves. In skies. In my heart. You'll never see, but you will know." 
While I was reading this book, I had to set it down multiple times because it was SO ROMANCE that my poor heart couldn't even handle it. I'm pretty sure there were actual instances of me screaming out loud because Red and Blue love each other so much. This is a love story across time, and even though it's mainly told through letters, with Red and Blue barely interacting with each other in real life, I have never been more convinced that two people love each other.
3. In Other Lands by Sarah Rees Brennan
Elliot and Luke
"Hey loser, I want you."
*stands on a rooftop with a megaphone* Elliot and Luke are the epitome of slowburn enemies to friends to lovers and anyone who disagrees can fight me. Honestly, I spent this entire book crying because all Elliot wants is for someone to love him unconditionally, without realizing that Luke has been right there the whole time, loving him. Their growth from mutual annoyance to being the most important people in each other's lives (while still getting on each other's nerves) is the most beautiful thing I've ever seen.
2. The Priory of the Orange Tree by Samantha Shannon
Ead and Sabran
"My heart knows your song, as yours knows mine. And I will always come back to you."

Maybe it's the fact that this book – and specifically this relationship dynamic – is exactly up my alley, but these two are pretty much the closest you can come to perfection in my mind. A slowburn f/f romance in the midst of huge international stakes and the only comfort and safety they can find is each other? Throw some secret identity and forbidden romance in there and I'm 500% on board. I think about Ead and Sabran daily.
1. Red, White and Royal Blue by Casey McQuiston
Alex and Henry
"That's the choice. I love him, with all that, because of all that. On purpose. I love him on purpose."
Yeah, this shouldn't come as a surprise. I am incapable of shutting up about this book, and it's entirely because of Alex and Henry and their indescribably beautiful love story. Honestly, this is everything that I ever want in romance. You've got them starting out as rivals and having to fake a friendship. You've got a secret, long-distance relationship. You've got two characters who, as they learn more and more about each other, realize how perfectly they fit together and choose each other over and over again. And best of all, you've got a love story that literally changes the world around them. You can't get any better than that. Anyway, I'll just be over here crying about "History, huh? Bet we could make some."
What are your favorite book couples that you've read recently? Do you agree with my favorites?
x Margaret 
goodreads | twitter | indiebound
Pin this!